Many owe the grandeur of their lives to their tremendous difficulties.




Charles Spurgeon
frankly funky fun!




Kritzxx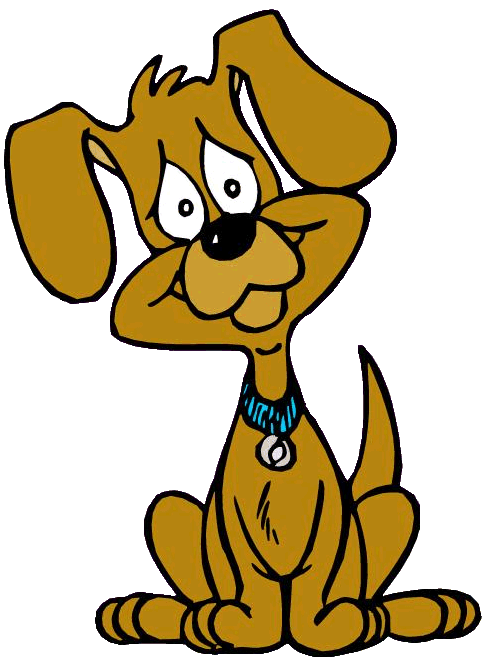 the lively eMagazine
shimmering substance with sun
'It's all just handbags'
Reading through your diary the April 26 entry really stood out for me. You wrote about how a woman had to hold back the excitement of her red Boxer female when she encountered your Boxer Karl. You described how the two dogs started to play in the mad way Boxers do. You said "sounds like savages on the rampage – yet no blood".
I thought the woman's comment was brilliant - "It's all just handbags" - because it just sums up the crazy thing about Boxers that a lot of people don't understand. I have a six-year-old red Boxer called Rory and because I work mainly night shifts, I walk him by day. About two months ago near Cabinteely Park we encountered a woman also walking her Boxer and just like in your diary the two dogs really got stuck into each other. It was all good fun but not to two women who as they passed by one said to the other "savage dogs like that should not be allowed out on the streets". Myself and the owner of the other Boxer felt that comment was a bit unfair given how playful and lovable Boxers are. Yet that's how some people see them. That's why your diary entry said it all for me - "It's all just handbags".
Robert Scott,
Cabinteely.
​
Fabulous Robert!
Our very first 'dogs in dublin' mug filled with Lindor chocolates is in the post to you! Enjoy! Bravo!
26
A woman was struggling to restrain the excitement of her 2-year-old red Boxer girl on spotting Karl. Finally, they sniffed. Started to play in that wacky way Boxers do! Sounds like savages on the rampage. Yet, no blood! The woman remarked 'It's all just handbags!'
Winning april diary entry
20
Jumble of things today!
Forecast wet day. Lit fire. Toasty dog management in rainy weather. Karl facinated by new pond on Dodder road. My thoughts concerned how fast we must pass by to avoid a drowning from the next inconciderate on- coming car. Splash. Call of wood pigeon from the woods by the river reassures me.
Karl was the only brave dog on our route until rain stopped in Kenilworth.
Later, when I was out with Kirstin, there was a rainbow. We peeped over the river bank wall to watch a duck resting in his feathers with one eye on us! On our way back we met a vet on the run!
22
As far as Kirstin is concerned, the vet is a magician! I took her for a long walk yesterday after seeing him. On our return home I could see that his medicine was kicking in. I offered a Bonio to the dog who had not eaten for almost two days. Encouraged by her response, I tried her with a small meal at feeding time. Cleaned. Some little meals today. Tomorrow regular fare. Feel sense of gratitude to the vet. His savvy sorted her like the flash of a wand!
21
Raining again! Kirstin and I were in the vets. She didn't eat yesterday. This morning when she ignored her breakfast I made an appointment. As we waited Kirstin was listening to a favourite sound in the surgery, children. The lively buzz was injected intermittently with the professional voice of the vet. Just before the man, two very young children and a Jack Russell type came out of the surgery door, anothet man came in to the Reception on speck with his Golden Retriever. No rest for the wicked I thought! Marvelled at the vet's patience! As we left a short while later, I found myself wondering if he had time for lunch today?
26
A woman was struggling to restrain the excitement of her 2-year-old red Boxer girl on spotting Karl. Finally, they sniffed. Started to play in that wacky way Boxers do! Sounds like savages on the rampage. Yet, no blood! The woman remarked 'It's all just handbags!'
Winning april diary entry
25
Good to have to put some time aside to read the entries for the april diary competition today. Feels a bit strange having people talk about my little pieces of life! I was tempted to go for the funny one from Debbie in Santry. Nice one Debbie!
Pragmatism got the better of my wicked sense of humour.
Pipped at the post by Robert in Cabinteely! It was the simplicity of his connection with the scene that won him the day with 'dogs in dublin'!
I hope he flaunts his new mug!
Nothing beats reciprocity!
​
Note to Self:- The days when I visualised myself being arrested on a charge of cruelty to animals! The way some self righteous types would look at me! Like all training manuals dealing with reality on the ground is a different story. I had tried all the gentle ways they proffered. Seldom, but there were times during those zany months when I had to haul him across the road when he stubbornly refused to budge from the middle regardless of the approaching car.
​
A few weeks ago when the river was high, as we approached the weir I observed a woman come onto the river bank with two small dogs off the lead. Instinctively I put him back on his. We walked forward, my big boy and me. Just the sight of him threw the rusty coloured small dog into a tizz! So much so that he capitulated dramatically into the fast moving water and seemed to disappear. The woman panicked! My heart was in my mouth.
Although Karl had done nothing other than be Karl I felt irrationally the baddy of the piece! The woman ran frantically with her other dog in pursuit. People were coming out of the woodwork to assist. Karl and I stood stuck to the ground as we watched the fast river but no sign of Rusty! Time seemed to stand still. What a relief! A few hundred metres down stream the dog was shaking himself into recovery! It took me a hell of a lot longer!
continued...9th installment...the three of us boxed!

(just one more left!)
Kritz is looking for a helpful wizard.
​
No, not the type with the magic wand and fancy hat but a

techie

proficient in the nuts and bolts (so to speak) of the

WIX

website builder.
Let Kritz know you exist so that if the dogsindublin site ever hits a wobble there's someone he can call on to get things back on track - for a fee (of course and that goes without saying)!!!
​
It was I who got a compliment this evening! Kirstin and I met an elderly man at the junction of Leinster Road West and Harold's Cross Road. We've met many times since I started walking out with the dogs. The man said 'I'd like to take a picture!' It was only when he added 'You look so stylish! I salute you!' that I twigged he was talking about me and not Kirstin. So accustomed I am to my dogs being on the receiving end of compliments, I found myself a bit flummoxed! Thanked him. Qualified it by saying something stupid like 'it must be the Summer!'
13
Karl and I met a man and his dog on our road as we began our walk out this morning. The man remarked on Karl's vest. Told him that the dog is promoting my new eMagazine. Asked if he'd like a card amidst vocals from his dog! Hesitated, then declined, showing me his hands, saying he had no place to put it and he was on a long walk. We parted with me calling out my website in response to his request.
Some time later, where the river runs under the road at Dodder Park, I spotted the man and his dog again. He called to me as he crossed over to my side of the road. 'I'll take your magazine now! My car is nearby!' I handed him my card explaining!
We chatted for a bit! The usual stuff! Dog's name. Dog's age. We compared our dog's temperaments! All jolly! As we went our separate ways I said 'Nice meeting you' to his dog, calling him by name. He returned the courtesy to Karl. Funny how the comfort zone is always all about the dog!
The blackbird singing daily from the top of the tallest tree in my garden inspired me to find this poem by Henley.
PIC Niklas Hamann
The Blackbird
by William Ernest Henley
​
The nightingale has a lyre of gold;
The lark's is a clarion call,
And the blackbird plays but a box-wood flute,
But I love him best of all.
For his song is all of the joy of life,
And we in the mad, spring weather,
We too have listened till he sang
Our hearts and lips together.
15
We had the world to ourselves, Kirstin and me! Earlier when I was out with Karl it was Summer! Thought I had weather proofed by changing my clothes. Debated on whether or not to wear rubber boots! Decided against! Thinking I will roast when the sun comes out again! The rock I perished on! It didn't! Chided myself in the usual way asI realised my mistake! The voice I choose to listen to these days jumped in with 'hard to predict the deluge in volatile conditions!'. Arrived home an hour and a half later. Squelching leather shoes!
17
On one day a month I treat myself to a day out without my dogs! Today I rejoice in carrying shopping bags again! So good to browse and touch the clothes. Weather was good while I was away. Dogs played together in the garden. Gave both of them a big circle chew before I left. Knew that would keep them occupied! Probably too much so. They bark when they play! Got caught in the rain on the way home but ran off me like water off a duck! So pleased with myself! Paper carry bags didn't melt in the driving rain!
Yesterday I received a complaint about the noise in my garden on my day off!
Select your favourite diary entry in April!
Find April diary on archive page
Tell us why you like it!
Winner gets
a dogs in dublin mug with goodies!
This month it's Lindor!
Winner announced on Thursday 27 May!
continued...8th installment...the three of us boxed!
The enormity of the step! One by one, little by little along the banks of the Dodder I released them to the big bad world! The squeaky toy I used to associate to the whistle at eight weeks now has its squeak surgically removed (and chewed) by the pack! I am chuffed that they come to the whistle at home and away. My irrational fears of them jumping into the river or charging after any moving object and never seeing them again abated. The real test remained. Setting the pack loose in Brittas Bay!
They have different strengths. I admire and respect her. She initiates play as passionately as she works! Yes! I feel like a police handler when we're out together! She, avidly sniffing the wet ground in her turquoise raincoat, fanning out to cover the river bank off the lead, all business as I watch.
Now, he and I walk out together couple-like! Mutual pride. Mutual respect. Mutual pleasure. Mutual love.
Read More. Next week!
That's the way I like it!
07
The pain of missing a stunning shot!
I was on the prowl to capture something of the nature of my pair.
Peeped over the wooden fence! All seemed serene. Got my phone ready. Opened the gate. She approached. He sat up tall brimming with majesty. I wanted that. Then he moved his bulk in my direction. Hated myself for being too slow!
08
When I had frogs there were little or no slugs.
The rain stopped at 0900 hours. Let my dogs into the Upper garden. The way they sniffed the air after heavy rain. A little later, when I came to fetch them for their breakfast, Karl was entirely preoccupied. Usually nothing comes before food on his agenda. He had to tear himself away from the hedgerow. Head saturated.
When I was brushing the sandstone I found lots of broken snail shells! Like the french, it would seem my dogs indulge in the delicacy of 'escargots'!
In the bark garden, a baby blue butterfly flitted passed me! What is it about little things!
Slightly ruffled female!
PIC Vincent Van Zalinge
Select your favourite diary entry in April!
Tell us why you like it!
Winner gets
a dogs in dublin mug with goodies!
This month it's Lindor!
Winner announced on Thursday 27 May!
10
After so many months of captivity. Liberating! Watching the dogs run free on a beach in Wicklow! No one around. The breeze stiff and the sea wild! Intoxicating! As good as it gets!
​
11
Summer is in the air. I watched 2 male mallards flap together, seemingly having a difference of opinion on the river. Then, a noisy splash! A golden retriever was chasing the unattended female. The ducks instantly forgot their differences and flew to her side manfully.
Now, this is a bit of all right!
10/05/2021
continued...7th installment...the three of us boxed!
I must acknowledge what they had to contend with in me…..
Note to Self
1. Geriatric handler for our breed! So much strength. So much energy. Restricted by the physical capacity of a late quinquagenarian female!
2. House built in 1841. The presence of canines unknown in living memory! Worse still, occupied by five Persian cats three of whom are long in the tooth!
3. Pack management in force! Four 'Time Out' points strategically positioned in our patch! When the pack gets going one of us is tied up for a minute or so! Fun spoiler almighty!
Withers to toe he stands a proud 63 Kennel Club maximum. She trails by 5, centimetres and kilograms. I have felt my way with them. When the dust began to settle at nine months the early training resurfaced again. By eleven months I had the confidence to take the plunge! Off the lead in a public park! A terrifying prospect five months previous was now doable! The vet said 'I only give a dog a treat when he comes back to me when I set him free.
Otherwise 'good dog' is what he gets.
Read More. Next week!
30/04
The sandstone looked like a murder scene.
It was on the return to the Upper garden after their breakfast when the violence broke out. It seemed to me that she lost one nugget of the Royal Canin under the fence in the kennel enclosure. I could not see it bvt Karl sniffed it. As far as I could see, that was all he could do. Must have missed something!
Just before I opened the gate into the garden all hell broke loose. I dropped the leads to remove myself from the full heat of battle. Called Kirstin to come and she walked behind me into the garden. He followed suit.
Probably the unaccustomed violence I witnessed between them made me take a peep over the sturdy 5ft wooden fence. Blood bath.
Escorted Karl out to evaluate his condition. Amidst the blood flow I struggled to find the open wound. He was licking furiously! At the heal of the hunt there was a deep gash at the edge of his right ear.
Now he is resting in my room as I sip my morning coffee on the window seat. In childhood, sometimes I got a treat after a lots of blood incident. He is munching his bonio. I'm wondering how to manage the pair now with his wound!
02/05
Too short a breakfast to justify lighting the candle on my window seat this morning! Heard the call of the wood pigeon as I walked Karl from the front garden to the Upper garden at the rear of the house.
With 2 dogs, a superficial wound means separation at play. To add spice to the mix, Karl has a propensity to eat himself! Found out to my cost when he spent 3 days with the vet, a whole week after his castration!
I watch her from my window seat drinking coffee. Nescafe gold blend does the trick. She's actively playing with a natural chew bone that I picked up in Tesco yesterday.
It is her endurance and passion to work that drove me to check out training options after Christmas. The paradox is that she can also be emotionally fragile. It was she who inflicted the wound that forced the temporary separation of the duo at playtime. He is exemplary in how he handles it. Entirely at ease with the situation. She's wound up! Off her food!
03/05
Dizzy 10 days leading up to next edition! Merrily so most of the time! Grateful for help with dog walking. As I indulge in morning coffee, I find myself reflecting on the challenges of 'pack' walks.
Kirstin leads with me. She sets out to impress her brother. Antics abound that I don't see when we walk out alone. Brings to mind handling a lively mare! Admired those who could! Karl content to walk behind.
On 'pack' walks my time is taken up with management. The normal intimacy is lost. So too my capacity to observe closely the little happenings around me. Variety certainly is the spice of life!
Select your favourite diary entry in April!
Tell us why you like it!
Winner gets
a dogs in dublin mug with goodies!
This month it's Lindor!
Winner announced on Thursday 27 May!
04/05
Just before noon a little bit of Wix let me down! Or has a contretemps broken out between my new laptop and Wix? Scrap 'What you don't know won't bother you!' It does!
Over the past 3 months I've navigated my way around the software. Can do most things I need to do. You could say I was riding high! When I hit the 'edit' button and nothing happens I'm sunk!
After the spell permitted to panic, usually I find a way out of most things concrete. The overwhelming sense of helplessness! The real ignorance of what lies beneath the interface! Work done makes no difference when out of the blue and without warning I find myself locked out of what was there a minute ago! My trust is shaken!
continued...6th installment...the three of us boxed!
My knight in shining armour was late for her appointment in the nail bar across the road when she extolled the virtues of a collar! She had seen me 'trying my best' with him on previous manicures. A Boxer owner of four generations saved my bacon as she slowly spelled out 'C..a..n..n..y'
You could say I trained them not to use it! Once they learned to wear a nose band, Canny takes it's rightful dormant place nestling high up the neck while I walk them off their regular Ace wide leather collar. Only when they stop listening to me does it kick into action! Life on the street is so much more exciting than me but when my warning is ignored and the restriction imposed they think again!! No more marooned half an hour from home without a paddle!
Read More. Next week!
​
​