Many owe the grandeur of their lives to their tremendous difficulties.




Charles Spurgeon
frankly funky fun!




Kritzxx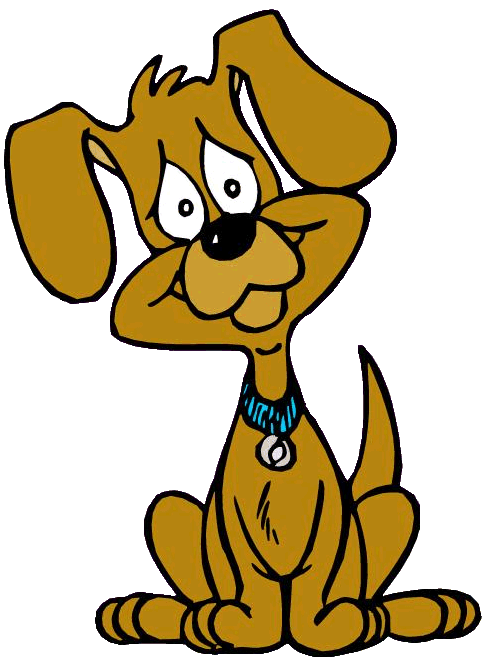 the lively eMagazine
shimmering substance with sun
Your June 7 diary entry really hit the nail on the head for me. Your dog was cheesed off because it was a warm evening and when you put him to bed you shut the wooden door. He didn't like it and he let you know by chewing up papers.
We have a one-year-old mixed breed pup called Sparky. On the weekdays myself and my sister Cleo share walking the dog duties and we usually walk near the River Tolka for an hour or so starting about 7pm. We keep the dog lead in the kitchen as we take him out into the back garden and then through a gate that leads out onto a side road.
I'm a trainee electrician and one evening a week or so back when it was my turn I was pretty wrecked after a day's work and went to bed to lie down for a few minutes. I dozed off and when I woke up it was after eight. I rushed down to the kitchen because I knew if I didn't take him out, I would get stick from the rest of the family. Sparky was sitting there under his lead looking miserable. But beside him was one of my dad's new slippers - chewed to bits.
Sparky had had made his point but Dad was not impressed - and that's putting it mildly. He didn't think Sparky would have the cop-on to snatch the slipper from the TV room in the first place, take it into the kitchen and do the damage there.
I wasn't too surprised because Sparky may be a mixed breed but there is a lot of the retriever in him.
Pete McArdle,
Mulhuddart, Co Dublin
Congratulations Pete! Sparky sounds super on the ball. Posted your mug of goodies today. Enjoy!
07
At my window seat this morning smiling at the way Karl went to bed last night. I usually shut and lock the wooden door and secure the half gate of the shelter across from my window when I put them to bed. Recently, since the warm weather, Karl has indicated that he likes the wooden door left open until the household is locked up around midnight. I hesitated last evening because it was ever so chilly. Left it open and walked away. Before I went upstairs to watch the French Open I heard the sound of someone eating newspaper! I knew then that Karl wants the wooden door shut!
22
Like Piccadilly Circus out there circa 0900 hours this morning. Karl was resting after his hour and a half to the river walk as Kirstin and I left the house. Crossed the road. Then a bustle of activity before a woman and three small excited dogs bursting with the joys of the Summer morning emerged from her gate. Kirstin went into over-drive! Woman said 'I think we should go ahead'. Waited until the happy troop were well in the distance. Off we went.
On Rathgar avenue, a woman with an elderly dog told us that she walks the dog early and late these days. The black dog looked very happy in the hazy sunshine.
In Rathgar village we met another woman, who lives in Brighton road with two Golden Retrievers. I know that they are elderly so asked her how they were handling the heat with lots of flowing curls. She said that she walks them at this time and they chill out for the rest of the day. Her dogs are from the same breeder but not the same litter. She talked about how they relate to each other saying she feels good about going out for an hour knowing that they are together. As we parted she said 'I'll never have a single dog again!'.
24
How much I like the heat this week or so. Been an upside down time in terms of routine. Find myself a bit off balance! Realise how safe in the world my regular way of doing things makes me. Outside of the stamina required to walk three hours before 1030 hours, struggled a bit to adjust to doing the rest of my daily chores at a different time. Didn't feel entirely comfortable. Why do I work better earlier? I certainly feel a sense of being cut-off during the day without my evening walk. Shows me how good it is to have to shuffle things around.
26
Karl takes handling. This morning he wanted to play with practically every dog we met. Seems to go through phases of this. Walking well for a while. So much so that I forget how strong he can be. Have developed a range of tactics to respond. Even so, sometimes I find myself wishing I was a strong man!
27
Kirstin and I got caught in the rain this evening. We met a circa 60-year-old man running in shirt sleeves in the heavy down pour. As he passed he smiled at the situation. A glimpse of something else.
Somehow found myself reflecting on the other side of me. How long it took to get a true sense of who I really am. I visualise a sofa where the strong side likes to curl up comfortably managing things. Always making the most of where I am now. Grateful, regardless. Every so often the fragile side arrives uninvited. Insisting on being heard. She destabilises the strong side who wants desperately to deal with her quickly and get on with things again. She is as much a part of me as the strong character I present. Yet, probably no one knows anything much about her. The strong side finds the other side ungrateful because she needs more than I have.
15
Yesterday. Dogs out in trike. Glorious sunshine. Stopped at traffic lights in Rathgar village. Cool cyclist with bun pulled up behind. 'There was a time when dogs pulled humans!' he quipped humourously. I replied 'the world is mad'. Reflected perhaps that's why I selected Boxers for me? Love the 'madness' in the breed! What lies beneath is vintage wine.
16
I was not prepared for the temperature this afternoon. Have to take my hat off to Kirstin. Hot at 1400 hours. Knew Karl wouldn't be up to it. Decided to try Kirstin and walk him later in the cool. Always take water with me for them in warm weather. We took it easyish, stopping for lots of sniff breaks, walking in the shade whenever we could. Realised at six months that she comes into her own when endurance is required. She enjoyed the 'safari'! How much I find myself bursting with respect for her.
17
Got a bit caught out yesterday by the fabulous heat. Fixed that today. Juggled my routine without impacting too much on their normal morning lifestyle.
Walked out with the dogs between 0900 and 1100 hours. Karl first. Stayed within relatively easy reach of home. Watched closely to see how he would go. Although it was hot even at 0900 he seemed comfortable for circa 40 minutes. We walked mostly in the shade with a water stop. Sniffs were plentiful too. More slowly than our normal pace. On my return with Kirstin circa 1100 hours I reflected on how I need to look after each dog individually. She would gladly have walked a further half-hour. Same breed, same litter, completely different in the heat. Would go so far as to remark that Kirstin seems to thrive on adversity. What wonderful weather.
Chill out in the sun and ..
Select your favourite diary entry in June!
Find June diary on archive page
Tell us why you like it!
Winner gets
a dogs in dublin mug with goodies!
This month it's smarties for the silly season!
Winner announced on Thursday 29 July!
Just before we left the river 14/07/21
18
Chuffed to get it right today at last, thanks to Karl! Got up at 0600 to do my ironing as per normal at the weekend. Looked into the shelter about a metre across from my window to see the dogs resting as usual. Was putting last week's ironing away when I heard Karl's tail drumming against the crate. Checked the time. 0625 hours. An hour and a half before my dogs normally get up. Hmmmm.
Dropped everything. Left them in the garden while I got dressed. Karl and I were on our way to the river shortly after 0800 hours. On our return we met a young woman and her dog on Harold's Cross road. She exclaimed 'he only wants to say hello and play!' Likewise for Karl I assured. While the dogs, give or take the same age, frolicked together I was in the act of saying how much I love to meet a playful dog when my eyes were drawn to disapproval coming from a swanky couple with probably two children sheltering in Kenilworth lane.
Having two dogs considerably stronger than me has significantly increased my stamina. While my preference hitherto this wonderful weather was to walk morning and evening, I now find that I can walk three hours on the trot when the need arises. Thinking perhaps my dogs may still have their full-length walks even in the run up to the next new edition. Fabulous!
08
We met a woman with a Pomeranian we hadn't seen for a while on Brighton avenue, on our way home this morning. The tiny, slight dog dansed zestily around Karl. Razzmatazz performance! Dressed in a snazzy turquoise t-shirt from China to protect from the sun. Karl looked down on the scene seemingly bemused by the drama. Both the same age.
10
Stopped by a boy as we walked up Brighton road this afternoon. He stood in his gate way as we approached. Asked how old the dog is. Proceeded to tell me in the most charming boyish manner about his Boxer. Pointed to the gate leading into the back garden. Surprised me by remarking on how big Kirstin is! Said that his girl is smaller than most Boxers due to something that happened at birth. Found myself delighting in the boy's lively conversation. So many children these days seem 'grown up'. He is simply a boy, living his boyhood now.
12
We were at a regular sniffing spot looking down on the river off-road. About to open my water bottle when Kirstin spotted something interesting. A red Cocker a month shy of a year advancing enthusiastically. A tall engaging Englishman by his side who spoke of taking him to the water. The engaging pup's experience of being wet hitherto was sparce. The man celebrated having found this park. Mentioned in passing that I had to stop taking my dogs there because of their tendency to jump on people. He recalled being told most unpleasantly to take his pup away from another place for a similar crime! Expressed his take on the unfairness of this prevailing attitude especially to 'puppies'.
Not in here you don't!
A few minutes later an elderly man with a Shih tzu, accompanied by a woman left the park as we were about to walk by. The man stopped on the hill to let Kirstin pass. An act of courtesy. She refused to walk ahead of this dog. When this happens, (infrequently and only with very certain dogs) I have learned to pull in for an impromptu sniff break to let the dog move off the radar. All seemed to be going according to plan until the woman stopped suddenly to rummage in her handbag. The man looked back sensitively and saw us behind again.
Chill out in the sun and ..
Select your favourite diary entry in June!
Find June diary on archive page
Tell us why you like it!
Winner gets
a dogs in dublin mug with goodies!
This month it's smarties for the silly season!
Winner announced on Thursday 29 July!
People seemed to be coming out of the woodwork! Traffic was heavy so attempting to cross the road was ruled out. Frustrated by now, I took Kirstin by her blue leather collar and hauled her ahead with my eye on the turn into Rostrevor. Struggling ever so slightly with her strength!! Then, a woman who used to be one of the top notches in the department I last worked in emerged in front with dark glasses and husband. Composed myself sufficiently to greet her. Thought context is everything. How often judgements are made about things in it's absence! Why is it that my dogs behave normally around most dogs? What is it about the dogs they seem to temporarily become obsessed with? So far, I have failed to predict the dreaded response in any quasi-reliable way!!
High energy lifestyle, every day!
01
A delight to be back by the river this morning. The grass had recently been cut in the surrounding greens. Trees were moving gently in the bright sunshine. River so low we could see the fish swimming around the rocks underneath. Karl was pumped too!
Not a dozen hours later I hit the pavement hard, like I used to fall in school!
Kirstin and I were soaking up the evening sunshine on Rathgar road. Suddenly I lost my footing and tumbled like a sack of potatoes to the hard concrete. The leather handle of the lead was on the road with Kirstin!
​
Rush hour over. The fulsome evening traffic moving swiftly. Kirstin out there. Vast experience of falling off horses kicked in. Scrambled to my feet with grazed knees and elbows. Calmly called her to come to me. Cars whipping by. Eyes on her I slowly picked up the lead. When she stepped towards me I patted her head. Acknowledged the young man in the next approaching car who slowed down. So grateful for everything.
Stumped by style! All well earlier when out with Karl. Comfortable to walk in. Now I know, too high for tired! Having groomed five cats this afternoon. (July edition went smoothly.) Didn't realise just how tired I actually was until 'all fours' happened! Fall more often than most adults courtesy of poor horsemanship (passion far exceeded skill). Blushes spared. Grateful again.
02
Find myself reflecting on how well Kirstin handled the potentially very dangerous situation yesterday. She seems to me a particularly highly strung Boxer. Loses herself in titillating excitement at the drop of a hat. This week she found a small black rubber ball that has been off the radar for a while. Her fixation is extravagant!
Yet, when I dropped the lead in the fall, startled she leapt onto the road, but held her head. The cars were zipping past her. Enough to drive even a solid tempered soul to panic. Instead she stood her ground. Facilitated me reaching the leather handle. Responded to my command to 'come'. Cool as a cucumber! So proud of her!.
Kirstin with her black rubber ball
Chill out in the sun and ..
Select your favourite diary entry in June!
Find June diary on archive page
Tell us why you like it!
Winner gets
a dogs in dublin mug with goodies!
This month it's smarties for the silly season!
Winner announced on Thursday 29 July!
06
Catch up week! Tried to juggle things around. Weather forecast seemed fairly similar for Monday and Tuesday. Yet, found myself cutting through heavy foliage in front garden in relentless pounding rain! Showers? Stopped to have an ice cream half way through. Full change of clothes required too.
Brief interlude of July sunshine followed by probably two more hours of deluge. Kept going. Amazed at the volume of green to be cut back. Found a certain pleasure in the task, feeling the refreshing splash of wet with each cut. That liberating sense of being out of my comfort zone. Close to the soul of things.
25
Tickled pink today! Feasted on the comments of a leading Irish journalist at dinner last evening. Got a tip off circa 1700 hours that the eMagazine was spoken of by Ian O'Doherty in the Daily Star today!
A mad dash to the local shop to buy a copy. Sold out. The force was with us though. The last copy was still sitting on the shelf in the 24- hour filling station up the road! Phew!
​
Went to sleep last night recalling his words. '...allow me to point you to the new site, dogsindublin.ie.' Then to put icing on my cake 'Highly recommended if you're a dog lover...'
This afternoon I was caught in the act! Stopped to inhale the wonderful perfume of the 'exotic' flower now wilting in the garden of an elderly lady on Brighton road. She emerged. Explained my dallying outside her railings. How much I've been enjoying the fragrance. She declared it to be a peony. Said that it doesn't last long. Asked if Karl was friendly. So keen to pat him. I straddled his long, lean back so that he would not knock her over. As we moved off she called out 'you'll have to wait another year for the peony!'
So full of it all, went the long way at the junction of Rathgar road. New edition dictates shorter walks this week!
26
A pigeon has lately taken to the terrace. A look of proprietorial about his walks on the terracotta tiles, his inspection of the virginia creeper from the roof of the shelter where the dogs sleep. The way he flies off when I pass the pond, the old cast iron, now sunken, white bath belonged to Uncle Joe. Kirstin vocalised her objection to his appearance on the scene while she was having breakfast this morning. A short while later a robin landed on the top of the green parasol, over the teak table in the Lower Garden as the dogs returned to play! Birds raise the bar for me.
Chill out in the sun and ...
Select your favourite diary entry in June!
Find June diary on archive page
Tell us why you like it!
Winner gets
a dogs in dublin mug with goodies!
This month it's smarties for the silly season!
Winner announced on Thursday 29 July!
27
On Rathgar avenue this evening, Kirstin and I met a gentlemen we hadn't seen for a while. His dog by his side, he told us that it's great when you're not sure about what you think and it's confirmed in counselling. Felt a twinge when he directed his now very happy-looking dog to sit and she immediatly obliged! My pair will comply too, most of the time, but 'immediate' does not come naturally!
When I marvelled at his appearance, ten years younger-looking than before, he answered proudly 'I'm a good-looking 80 year-old!' I agreed. I mentioned again the rule I live by - stay away from those who make you feel hard to love - adding as we parted 'and there's a lot of them!'
Heading 6