Many owe the grandeur of their lives to their tremendous difficulties.




Charles Spurgeon
frankly funky fun!




Kritzxx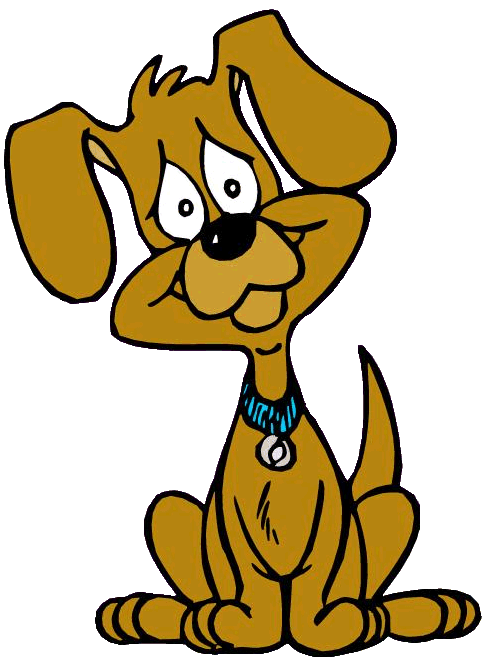 the lively eMagazine
shimmering substance with sun
editor's noticeboard




le panneau d'affichage
Editor: Bernardine Cantwell
'...allow me to point you to the new site, dogsindublin.ie'

'Highly recommended if you're a dog lover...'
I
an O'Doherty
Irish Daily Star, 24/06/21
August Overview
​
This month our resident journalist Thomas writes about being'safe and happy this autumn'. Diana reflects on what it means to feel 'safe in the world'.
Desmond is back with pointers on 'how to win at bonding' while Steffi considers the impact of 'pigeonholing'.
​
New this autumn season let's raise the bar when outdoors with the dog.
In Dublin why not explore 'make walking your dog in Dublin a real history tour' while
everywhere delight in 'making the ordinary, extraordinary'.
In a different vein ponder on how to be 'true to yourself and your dog'.
​
Claire Chatfield excites with 'desert dogs' a true story from outback Australia in 'down under'.
​
John O'Byrne sends us a gem of a parody in 'Sniff'.
​
And lots more...
MOBILE version of eMagazine
​
From July edition
the mobile version of the eMagazine
emag page
will consist of a limited number of key strips selected by the editor.
Due to the unprecedented increase in the volume of people writing for us, we can present the full edition of the eMagazine
in laptop format only.
​
Please note that where there is a discrepancy between the credits on the laptop version and mobile version, the laptop is correct.


When we use the male term generically it refers to both male and female
Congratulations


to our


diary entry winners



April -

Robert Scott

, Cabinteely
May -

Edward O'Connor

, Maynooth
June -

Pete McArdle

, Mulhuddart
August Editorial
I'm a sucker for variety in things. Singing, albeit poorly (sole repertoire two Kris Kristofferson songs), from the same hymn sheet as Rebecca McKinsey. 'I'd rather be a little weird than all boring'. That's probably why I bear-hug each season. Autumn is here to hug now.
Like my dogs, I jump on every opportunity to try to do regular stuff different. Brings a welcome blast of freshness to things. Letting go of what has failed for whatever reason. Puts it up to me. Brings to mind yet again the words of a man I met once or twice walking his Boxer and French Bulldog. Referring to the handsome elder Boxer walking off-lead. (Quite took the talk out of me on the busy street) He said 'I like a dog who puts it up to me.'
There is a certain dignity to Autumn for me. Dignity in things matters a lot. Yet, when all other options have gone up in smoke, I will take hold of my dog by the collar to escape a chaotic situation that has arisen unexpectedly. Always the same. A few disassociated things happening together. Learned to turn up the volume of the voice in my head that is being drowned out. It says, 'you don't have to like it but you had to do it!'
My dogs ground me every day, always. As Autumn heats up, Karl will intensify his close to savage darts after leaves, in that stylised Boxer stance. As if at that moment nothing else matters. A boundless sense of fun in the ordinary! My body creaks with his sudden exuberance. My soul ardently gives him the thumbs up.
For those of us who have 'failed' too often, whether personally or with our dogs, Autumn is a chink bountiful with wonder. A time to indulge in the vast variety of natural change with our dogs. To bring about new things happening to them, to us, together. Of course, the sadness of past 'failure' has to be carried but only in a peripheral zipped compartment if you please. Allowing the zip to open from time to time so that it doesn't feel entirely neglected but focus elsewhere. All about making room to succeed now. Success needs space. Took me a long time to figure that one out!
'Change the way you look at things and the things you look at change.' Wayne W Dyer
​
I'm probably learning more from my dogs than they will ever learn from me. Sounds like a favourite battered vinyl record! Driven by a strong sense of humility towards them. Yes, I lead. I'm consistent so we all feel safe in the world. I also listen. In fact, I listen to them very carefully indeed. We are grateful to feel happy together. My dogs express their happiness with zest, robustly, wildly, crazily, every day. I look forward to what Autumn will bring to our way of life, to our simple world.
'Autumn is the mellower season, and what we lose in flowers we more than gain in fruits'. Samuel Butler
​