Many owe the grandeur of their lives to their tremendous difficulties.




Charles Spurgeon
frankly funky fun!




Kritzxx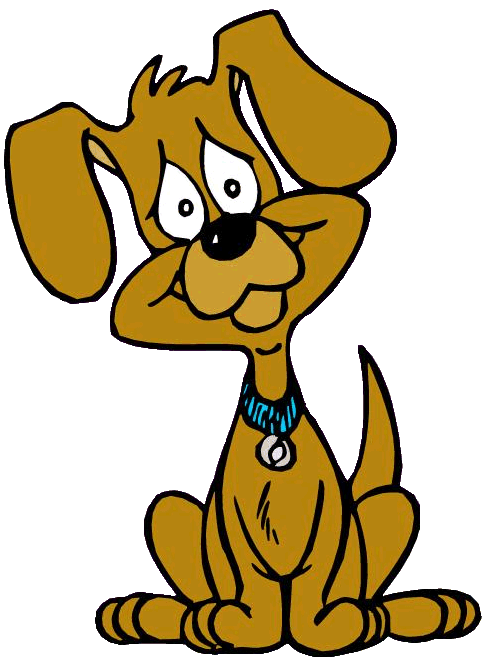 the lively eMagazine
shimmering substance with sun
The June birthstones are pearl, alexandrite and moonstone. June is one of only three months (the others are August and December) that has three birthstones

Pearls have long been associated with purity, humility and innocence.
Few gems are as fascinating – or as stunning – as cat's-eye alexandrite.
The finest moonstones show a blue sheen against a colorless background.
Gia.edu
Gemini
Also Known As: The Twins
Dates: May 21st - June 20th
Element: Air
Ruling Planet: Mercury
Star Sign Stones: Agate & Pearl
Starsigndates.com
Inherently curious, Geminis are experts at unravelling mysteries of any sort.
Bzodiac.com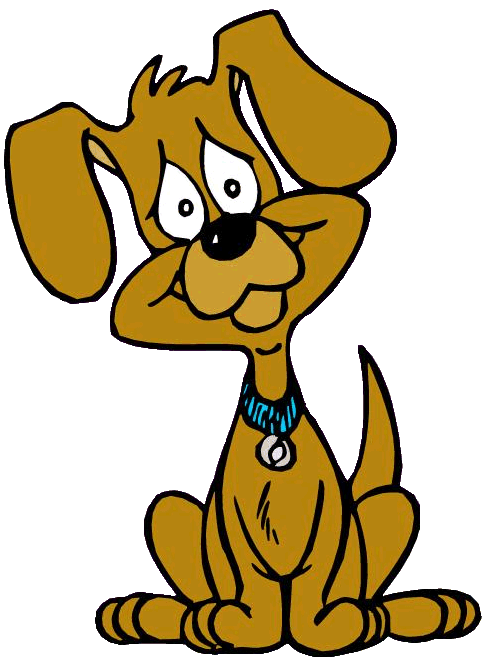 big players on the species screen
...as much as I hate to say it...
the most important pro in my life...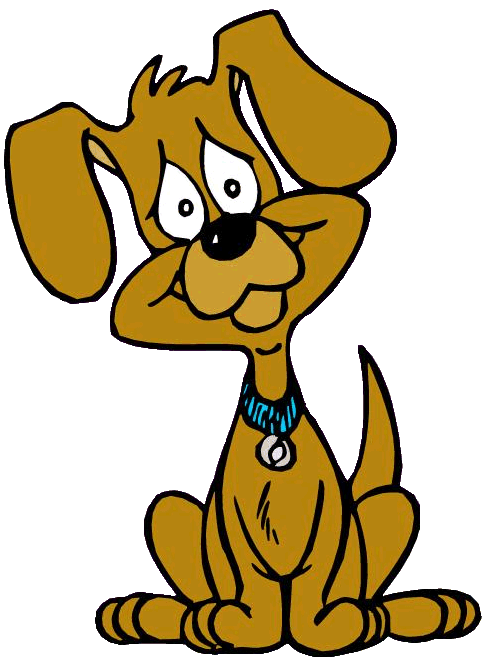 We can only celebrate all that vets can do now. Paradoxically, this opens another can of worms for everyone. Most of us would agree whole heartedly with Dr Joanna Woodnutt MRCVS, writing in 'Dog' edition 31 'Vets are generally high-performing perfectionists, selected for both our precision and our empathy.' She continues to say that 'perfectionists struggle with failure'.
Remember vets have in fact two clients. The fundamental skill set for hitting it off with the animal is a far cry from the 'people' skills essential to handle the owner. To add spice to the mix, the relationship between owner and animal is an emotional one. Perhaps too often, the crafty animal is king of the road! Two for the price of one can be tricky! Vets try to make things better. When something goes wrong they feel the pain. Hands up those of us who have never needed to ask for help from anyone! For a passionate, empathic, perfectionist surgeon, seeking help from others when struggling does not come naturally.
The sheer unpredictability of the natural world means that failure is always on the cards. Ride the daily roller coaster from grief after putting an animal to sleep to joy at the entry of a new pup! Not for the faint hearted. Vets live with the constant presence of death. Hard to find in one individual the strength of character to handle all of this combined with the precision and empathy to be good at the job and hold together a satisfying personal life to boot. Perhaps the very high points required to study veterinary prohibit some of those who may be intrinsically suitable?
take a good

look




at me now
A successful practice requires an astute business head too! Like the Dean of a cathedral who must understand the nuts and bolts of business management as well as the sublime nature of faith. Vets work long hours. Last year when my dog had an unprecedented complication a week after castration, the vet told me to keep an eye on him and email if the swelling continues. It was late afternoon. I asked 'up to what time can I email you?' He opened his hands and said stoically 'any time'.
Joanna highlights the emotional blackmail – I can't afford it but if you really cared about animals you'd treat him anyway. She says 'It's hard to shrug it off when it becomes a daily mantra especially when most vets earn significantly less than you imagine.'
A genuine complaint should be addressed either directly with the vet concerned or via the complaints procedure in place in the practice . We live in a fragile, virtual time where 'power' to off load is at the finger tips. Shouting from the rooftops on social media is uncalled for and damaging to both reputation and mental health of the professional.
When the vet is running late, let them know that you don't mind waiting a bit longer. Consideration is in the best interest of the animal too!
Vets!

Remember whenever you need to 'step out' for a bit
there are mugs of toastiness to dip into in 'dogs in dublin'!
PIC veterinaryapparel.com
You know you're a vet if
You go out to a club and when the black light comes on, you check yourself for ringworm.
After seeing what goes into the washing machine at work, your own laundry doesn't seem so dirty.
Your work clothes look just like your pajamas.
All of your pets are either three legged, lame or blind in one eye.
You open your lunch container and find a spleen.
You find a hair in your food, pull it out, and keep on eating.
You can play connect the dots with all your scars and puncture wounds.
You carry dog treats in your pockets at all times.
Everyone, including complete strangers, tells you about each and every little problem their pet has.
All your magazine subscriptions have animals on the cover.
You take your child's temperature and think 38.8 is normal.
You can put a muzzel on with one hand!
​
​
​
​
​
​
TEXT adapted from quotesgram.com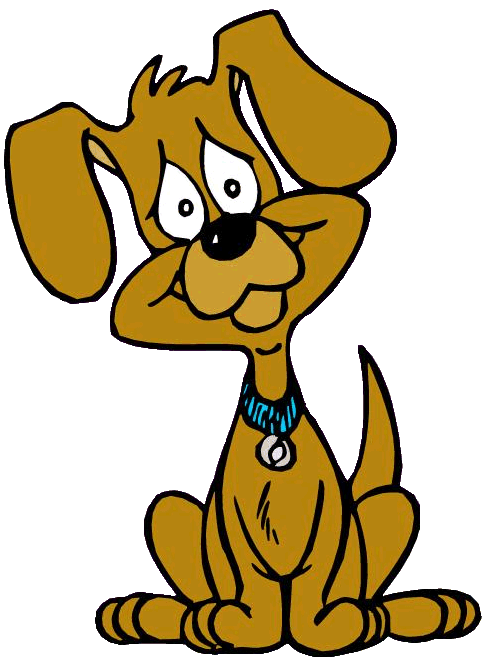 PIC Background veterinaryapparel.com
by Thomas Cantwell, Journalist
Yes, all creatures great and small
but there's a sting in the bill
It's the dilemma more and more people face. We want the very best care for our dogs and cats when they get sick or injured. Unfortunately, that comes at a high price – one which so many of us cannot afford. Blood tests, X-rays, surgery – all increasingly expensive but we are told vital for the survival of our pets. The overwhelming sense of guilt we feel when we lose a much-loved dog or cat because we could not afford the care. Do we blame the vets? Are they overcharging? One woman who posted a notice on Boards.ie in 2018 complained that when she brought her dog to the vet she was charged 130 euro for 20 minutes consultation, one blood test and tablets for seven days.
"I was shocked when the assistant asked me for this amount for the consultation - it's a total rip-off. Before Christmas my appointment with my GP cost 45 euro, lasted more than a half hour. He took four blood samples (got result three days later) and my prescription cost 14.95 euro - total cost 59.95 euro. This needs to go to Joe Duffy, me thinks!".
Elsewhere in 'dogs in dublin' Patricia Garavan writes of her shock when presented with a bill of 900 euro for her dog Misty. Another reader tells how when waiting in a vet's reception area he empathised with an embarrassed dog owner who was presented with a bill of 120 euro having only 80 euro on him – assuming that would be enough.
Many vets do it but 'dogs in dublin' suggest that every vet should agree the cost with the owner before any procedure beyond the consultation fee takes place, to avoid the nasty after shock!
On the other side of the debate vets will explain that even a medium size veterinary practice will have serious overheads – receptionists, veterinary nurses, other vets, drugs, equipment, insurance costs, rent of the premises – and, of course, VAT. Sure, they will often recommend pet insurance but this can be very selective and there are serious caveats about the age, condition and breed of the dog. Making a claim can also be difficult.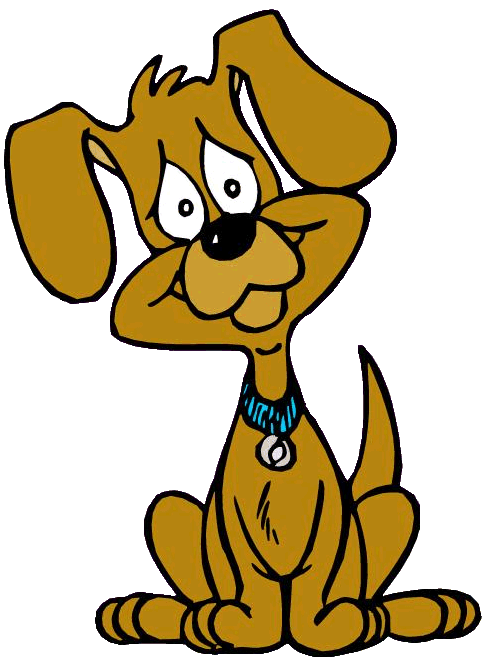 ...give me anything but cats...
A few simple tips that can save you cash
However, Dr.Andrew Jones on YouTube does offer five basic tips that could take the sting out of your pet medical care. He is addressing an American and Canadian audience but most of his advice will have validity here.
Check with other animal owners. How do they rate their vets. He warns to avoid a vet who pays his staff commission on procedures – a more American practice - which shoves up the costs.

Be careful of the 'upsell' where extra tests and procedures are being suggested. Ask questions. Are they really necessary?

Dr Jones does not think yearly booster shots are necessary for all animals. This is controversial but possibly worth putting to the test.

Buy pet care drugs online where possible. Always cheaper.

Learn how to check your pets at home for basic problems. Easier said than done although Dr Jones says he has videos on YouTube to teach you how.
The American vet's advice is worth thinking about – which puts less pressure on Joe Duffy to pull something out of the hat!!!
​
PIC Background veterinaryapparel.com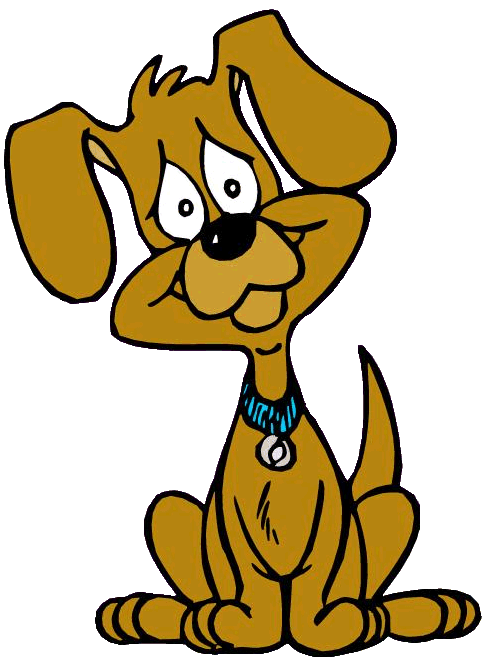 ...look outside the box to see the whole story...
Just today I read in the Daily Mail that a pup believed he was stuck between two walls thanks to his cone! The confused creature effectively became a statue!
​
The recently castrated Samoyed somehow got his cone stuck at an angle. His owner wanted to help but at the same time had to acknowledge the hilarity of the scene which took place in her home in LA. The 33-year-old remarked 'Buffee did not know how to manoeuvre himself with his cone.' Although the cone was flexible, 'Buffee could not figure out a way to move it!'
​
This reminded me of a poem I came across recently in 'I could chew on this'. Francesco Marciuliano writes in his poem 'The Cone'...
PIC Cristina Anne Costllo
'Thanks to the cone...
​
I can't gnaw at my stitches...
​
But all these psychological scars
will never heal'
​
TEXT Snippets from
'The Cone' by Francesco Marciuliano
'I could chew on this'
Published by Chronicle Books
PIC Background Michael Dziedzic
PIC veterinaryapparel.com
If you have ever been a pet owner, you know when something is not right with your pet. If only they could talk to tell us how they feel.
My dog, Misty, was just 5 years old when she took to her bed unexpectedly. She wasn't eating or being her usual playful self.
We decided it would be best to pay a visit to the vet. They were not sure what was wrong with her so they did some blood tests and we paid extra to have them sent to England to be reviewed. The results from the blood tests showed nothing unusual yet Misty was still acting out of sorts. We were out of pocket €900 and our worry was worsening for the health of our poor dog.
We decided to try the Red Cross Mobile Veterinary Unit. My experience with this vet was better than any money could buy. We were only charged €20 yet met with the highest standard of care. This vet was very insightful and asked many questions about my dog and her every day life.
He asked if anything had changed around the house that week.
​
It was Christmas time and my brother had put some reindeer ornament lights out in our back garden. The vet concluded that Misty was intimidated by the new reindeers who were now taking over her garden. We removed them and to our surprise she bounced back to her happy self!
We learned that it isn't always the medical problems that cause issues with our pets. They have personalities just like any of us and don't like their noses put out of joint!!
Great to see you again this month Patricia! Spot on! We get spooked too!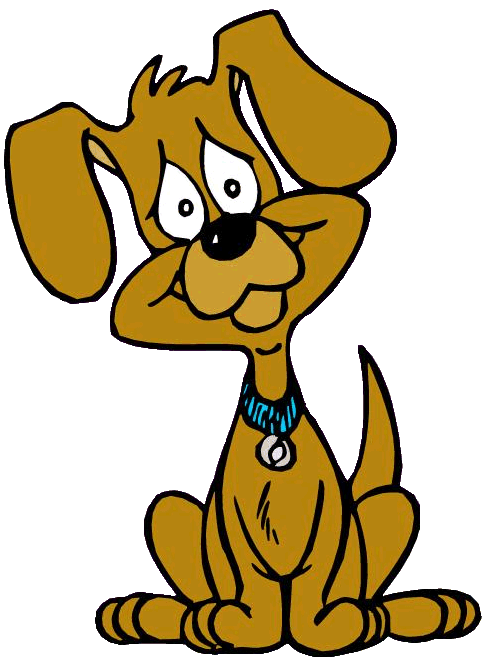 PIC Background veterinaryapparel.com
straight from the horse's mouth...
fun facts the vet knows, probably
Horse.

PIC Mikael Kristenson TEXT Elaine Heney
Horses are intelligent animals that get bored easily. If they are in a stall for long hours with nothing to do, they can develop bad habits like cribbing, wind sucking, and weaving.
There are several ways to combat boredom in horses. One of these is giving them toys.
There are oversized horse balls that make it possible for a horse to have a good kickball game. Some of these come with handles so that they can be picked up and shook around. It sure beats them picking up feed buckets and waving them around!
Pigs are sprinters — which means they can run really fast for a short distance, but then they tire out easily. A domestic pig can run at speeds of around 17 km/h, and wild pigs can run even faster. Even though they can weigh up to 91 kilograms each, a wild pig can run at speeds of around 50 km/h. If you ever ran after a pig, it would be hard work because they don't like to run in a straight line — they would rather zig-zag around
Pig.

PIC Thomas Iversen TEXT cbc.ca
Sheep.

PIC Kasper Lau TEXT modernfarmer.com
Sheep have rectangular pupils that give them amazing peripheral vision – it's estimated their field of vision is between 270 and 320 degrees; humans average about 155 degrees – and depth perception. These are great assets when you're a prey animal. It's like surround sound for the eyes.
Cows can tell the difference between different shapes (such as a square and a circle), as well as different colours and different sizes of the same shape. Not only can they differentiate between shapes, sizes, and colours, but they can also discriminate between pictures of familiar and unfamiliar cows!
In fact, when cows were let into a space with pictures, they immediately went to the pictures of cows they knew!
Cow.

PIC Michael Oeser TEXT Amber D Barnes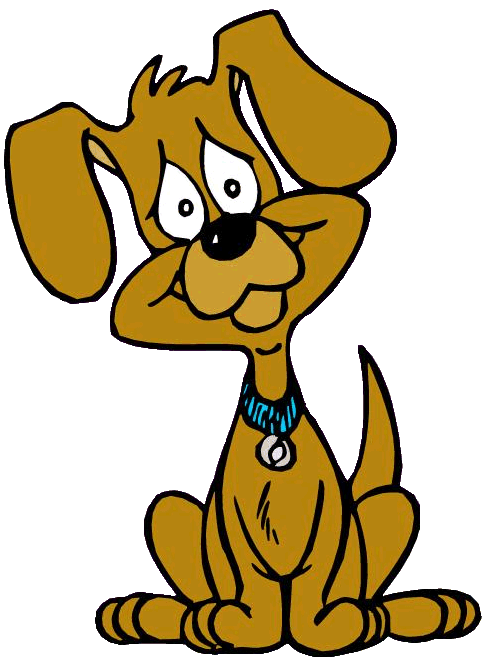 Good veterinarians talk to animals. Great veterinarians hear them talk back.
unknown
The best doctor in the world is the veterinarian.
They can't ask their patients what is the matter - they've got to just know.
Will Rogers
Veterinary practice, of course, has its sad life.
Animals are totally vulnerable:
they are dependent on us, and
it is unforgivable to let them down.
Robert M. Miller
A vet's job can be a difficult one thanks to long hours,
high-stress situations, and
the inevitable loss of some patients.
Josh Hestermann
PIC Background veterinaryapparel.com
the Yorkshire vet
and then some...
James Alfred Wight, a prime example of knowing what you want and staying with it.
We're talking about the successful British veterinary surgeon and celebrated author, James Herriot.
Decided to be a vet at 13.
Thirsk, the place where he spent his days treating animals far and wide,
while quietly collecting anecdotes.
At 50 he became a writer.
Published his first book four years later. James Herriot was 'born'.
Undeterred by the sale of just 1200 copies, he continued to write.
Compiled his first two books as 'All Creatures Great and Small'
Published in USA in 1972.
Global acclaim followed, a testimony to persistence.
In 1975, the book was adapted into a film, and three years later, into a television series.
Meanwhile the grounded vet continued to write and treat animals.
Stopped working full time in 1980 but continued to write.
In his introdution to 'Dog Stories' published in 1986 he wrote
'I have the impression of a wheel turning full circle'. He goes on to say that as a child he was facinated by dogs and marvels that, having spent a life time working with farm animals, in his 'twilight years' he is bringing out a volume about dogs.
Published his last book in 1992.
He passed on in 1995.
spicy Summer snippet from
Tricki Woo
the short story by James Herriot
'But I'm (Mrs Pumphrey) so disappointed about the new summerhouse - you know I got it specially for Tricki so we could sit together on warm afternoons. It's such a nice little rustic shelter, but he's taken a passionate dislike to it. Simply loathes it - absolutely refuses to go inside. You should see the dreadful expression on his face when he looks at it. And do you know what he called it yesterday? Oh, I hardly dare tell you.' She looked around the room before leaning over and whispering:
'He called it "the bloody hut"!'
PIC Background Ian Cylkowski
TEXT 'Dog Stories' by James Herriot. Published by St Martin's Press, New York



faire des études vétérinaires
to study veterinary medicine
Elle est devenue vétérinaire pour s'occuper des chevaux de sa famille.
She became a vet to take care of her family's horses
​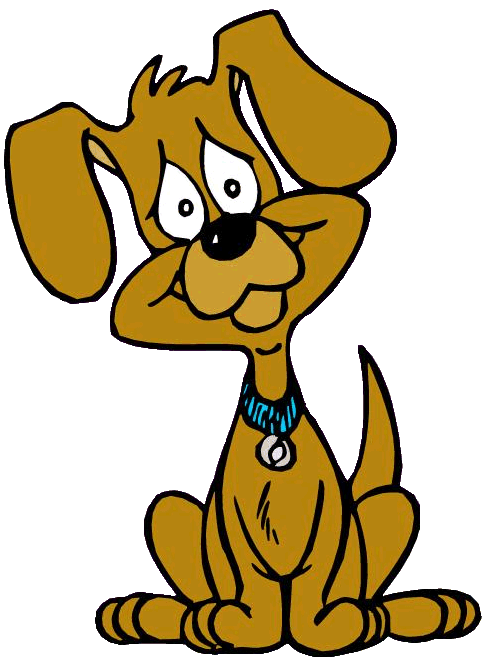 Le chien est malade, il faut l'amener chez le vétérinaire.
The dog is sick, I need to take him to the vet
Le véto
The vet (in laymans language)
Le véto a dit que mon chien pourrait remanger normalement d'ici quelques jours
The vet said that my dog would be able to eat normally again in a few days
PIC Background Artur Tumasjan
big players on the species screen
German Shepherd fun facts
The first guide dogs for visually impaired people

One of the most intelligent breeds in the world, so easy to train in the right hands.

Originally bred to be herding dogs, an instinct which still remains strong in the breed. They need lots of exercise and plenty to do to stop getting bored.

Often used as service dogs in the army and police force because they're so clever and loyal.
German
Shepherd
As with any dog, German Shepherds are likely to bark. Their main purpose was for herding and guarding so they can be quite vocal when people walk past or enter or exit the house, but how much noise they make will vary from dog to dog.
​
Regardless of the age of your German Shepherd when you adopt it, you need to have clear boundaries to help keep them safe and happy. As with all training – consistency is key! Everyone in the family needs to follow the same rules.
​
German Shepherds are very loyal to their owners and can be protective of their family. They can have a strong guarding instinct, so careful training and socialisation will be needed to prevent any guarding or aggressive behaviours.
​
As with any dog, your German Shepherd will need to be well socialised with people, other animals and different objects and environments from a young age. Try to keep the time your German Shepherd is alone to an absolute minimum as they thrive on company and will worry about you if you leave them too long. You should never leave any dog alone for longer than four hours.
Lack of exercise and stimulation can cause behavioural problems in any breed, but German Shepherds have a reputation for being especially highly strung so they need extra attention to make sure they're kept active.
Your German Shepherd will need a minimum of two hours of exercise every day. This should include walks and off-lead exercise in a safe area, with extra playtime and training on top to give them a good variety.
Grooming
Be prepared for a lot of shedding because German Shepherds have such thick coats!
Ideally, you should give your German Shepherd a brush or comb down a few times a week to keep their coat looking healthy, prevent matting and reduce the build-up of dead hair (especially if they have a longer coat).
​
You won't need to bathe your German Shepherd too often though unless advised by your vet, as their skin can be sensitive to this.
​
Adult German Shepherds can range from being calm and patient to bouncy and boisterous, depending on their personality, training and socialisation. Some can make great family pets in homes with children of all ages, but dogs should always be supervised around young children.
​
German Shepherds can be a bit bossy with other dogs as they get older but with proper care, training and socialisation this is unlikely to become a problem.
​
German Shepherds are usually fine with other family pets they have grown up with. If they haven't grown up with a cat or other smaller pets, though, they may have the urge to chase them so any introductions later in life should be done very carefully.
​
Try to feed your dog at the same time every day to get them into a routine. Remember to leave a gap after eating and before exercising.
Split their daily allowance of food into two meals. If you give your dog the occasional treat or use treats for training, remember to take this into account and reduce their daily allowance. Treats shouldn't make up more than 10% of their daily calorie intake as this can unbalance their diet.
They suit very active households as they need a lot of exercise every day. They are great dogs for owners with a lot of experience and time. Like most dogs, they can get bored easily. Their size and strength means they need a lot of space to burn off their energy.
​
German Shepherds can be nervous of strangers so make sure they're never left unsupervised.
​
The German Shepherd has been bred over many years to look a certain way, but these changes to the way they look have started to cause them health problems, mostly due to the shape of their back legs and hips.
​
​
TEXT ideas of pdsa.org.uk
inside track...
the German Shepherd
by Michael Rossiter




Coolamber Boarding Kennels
Once you have a German Shepherd in your life you will always have one
Stunning Amber is two

PICS Michael Rossiter
I have had German Shepherd dogs most of my life. I would say the breed is not for everyone.
They require a lot of time and exercise as they are very energetic dogs. The German Shepherd needs routine and structure in their lives especially in the first two years.
​
The German Shepherd is fully mature at around 2 years. A lot of people give up on the breed before then just as they are coming into themselves.
Michael and Amber at play

PIC Background
They require training and exercise and a lot of attention. They are very sociable dogs and fit into a family dynamic really well. They are protective, loyal and love interacting outside. They need socialising from an early age 4-5 months with people, traffic, other dogs/animals.
As good as it gets!

PIC Michael and Amber
They usually bond with one person more than the rest in the household and will do anything for that person but still interacting with the rest of the family. They are very protective of their own and are very loyal plus playful too!
Once you have a German Shepherd in your life you will always have one.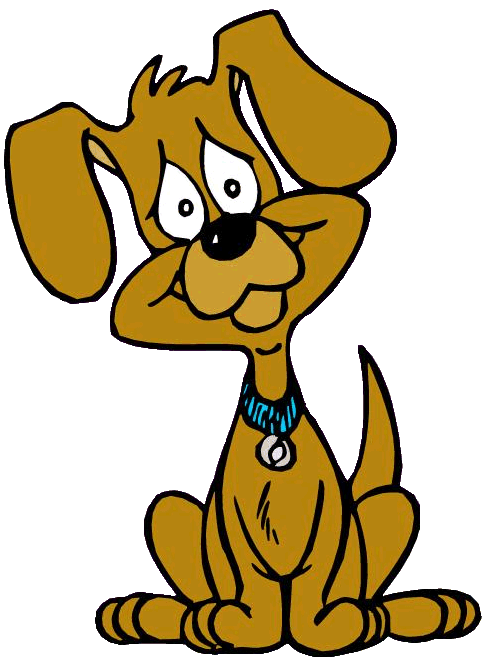 great to have you on board this month Michael! hope you'll be back with us again soon...
mad about your dog savvy...
...so important to give a dog time to grow up...
​
a BIG thank you from
'dogs in dublin' to
Dublin based writer


John O'Byrne

who shared this information with us
...his work has graced the pages of New Statesman, Sunday Times, Cosmopolitan and has broadcast on RTE and BBC radio
Enormous bruiser who caused a stink
​
An appalling encounter with a grumpy, bad mannered, flatulent bulldog whose toilet manners left so much to be desired. This was the bad dog experience of famous children's author Roald Dahl when he was working at the British Embassy in Washington in 1944 – 17 years before he hit the big time with his first Children's book, James and the Giant Peach. In a letter home to his mother, he gives a vivid and entertaining account of Winston an "enormous brown (eared) bulldog" that a colleague asked him to mind while he was on leave.
​
"So, the first night Winston slept in my room. He snored and grunted and made a great noise all night and I slept very little."
Things went from bad to worse and the next evening Dahl was forced to lock him in the kitchen. "In the night he broke down the door, after relieving himself on the floor, and came rushing upstairs to the bathroom where he relieved himself hugely and decisively in the middle of my pink bathmat."
​
The dog cheerfully continued to exercise his woeful manners in the presence of several royal dignitaries who the unfortunate Dahl had to entertain causing him monumental embarrassment. 'Never get a bulldog'
​
No wonder he ended his letter home with the words "never get a bulldog".
This is just a taster from his full letter which is part of a book, Letters of Note: Dog compiled by Shaun Usher. It is an endearing selection of correspondence by big names from the past – Bob Hope, Marcel Proust, Gertrude Stein – to name but a few - who write with warmth about the love, joys and heartaches that their pooches brought into their lives.
​
Dog Sit with a clicker
​
Simply pay attention to what your dog is doing!
'Take a picture' of the behaviour with the clicker, then treat. Your dog will learn that sitting makes you click, and chooses to keep offering a sit in order to get a click and a treat.
​
​
Step One: Have your clicker and treats ready.



Step Two: Whenever your dog offers a sit on their own, with no prompting from you, click!



Step Three: Every click gets a treat — toss the treat a few steps away from your dog so they have to move out of the sit position to get it. This resets them so they can offer another sit!



Step Four: Repeat!
Once your pup has copped on and begins obviously offering a sit to make you click, it's time to add in the verbal cue. Following the same steps as outlined above simply say the word "sit" as your dog is sitting, click and treat. You can then move on to practicing in different environments and begin phasing out your clicker and training treats.
What if?
​
What if your dog never offers a sit on their own?
If your dog doesn't choose to sit on their own, it might be a sign they aren't comfortable in that position or are in pain. If your vet has ruled out pain or another medical issue, you can alway use the bait method instead.(see April edition)
​
What if my dog pops up out of their sit when they hear the clicker?
This is expected at first, since we're tossing the treat away from them to reset for the next repetition. As your dog makes the association between the action of putting their ass on the floor with the click, you can begin waiting to click until they hold the position for a second. Then click and toss the treat. This is also how you build the stay behavior into your dog's sit.
How to Use Your Dog's Sit in Real Life
​
Sit is a great alternative behaviour to teach your dog, as it's impossible to do unwanted behaviours at the same time as sitting. Your dog can't be jumping on you or other people if their ass is on the floor! They can't be pulling on the lead if they're sitting next to you. Or dashing through an open door if they're in a well-trained sit-stay.
​
It's also a wonderful way for your dog to communicate that they want something. Many dogs who have been properly trained to sit begin to use it as a way to say please.
'Please give me some rubs.'

'Please let me outside into the garden.'

'Please grab this toy and play with me.'
Having a polite way for your dog to get your attention and otherwise interact with you means they won't be barking their heads off or otherwise nudging or pawing at you.
PIC Background Tadeusz Lakota
TEXT Ideas of Cathy Madson
When your dog's sit behavior will be useful:
​
Greetings when you arrive home

Waiting patiently at the door to go on a walk while you tack them up

Getting to greet other people while walking out

When you stop to chat with a friend or neighbour while on a walk

When your dog is getting weighed on the scale at the vet's

Entering doorways so your dog doesn't drag you through
​​
...next month...introducing Stay
TEXT Ideas of Cathy Madson
...sort of freaks me out!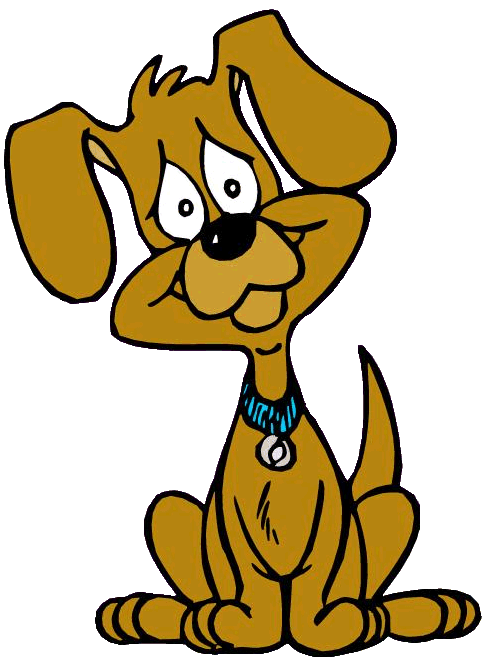 Nothing like a splash of colour to get your pup into the Summer way of things!
​
Why not check out these breathable Summer puppy vests?
​
leopard print, cotton, available in black, green, white
sizes, XS, S, M, L. Price €11.50
sailor's anchor, available in black, blue, pink
sizes, XS, S, M, L. Price €14
happy Pikachu face Summer outfit in yellow
sizes, XS, S, M, L XL, XXL. Price €18
For the more adventurous, there is always the lovely daisy flower pattern ribbon Summer dress!
available in white, blue, pink
sizes XXS, XS, S, M, L, XL, XXL
Price €27
Red carpet rollout for holiday dogs Summer is here, lockdowns are starting to loosen and the chance of a holiday – even a weekend away - is now becoming a once-dreamed of reality. Yet do not be surprised if our canine friends are not exactly jumping with joy at the prospect. Why? Because for so long the paws of our pooches seldom got a chance to grace the red carpets rolled out for the guests. Most B&Bs and guest houses are no-go areas for our four-legged pals. Very different, for example, from the situation in France where (I'm half French) there is a bienvenue for dogs in so many restaurants, guesthouses, cafes and hotels.
However, there are changes in the air and good news on the hotel front thanks to a very timely and welcome article penned by Roslyn Dee writing in the Sunday Independent's People & Culture supplement on May 2 and Denise O'Donoghue in The Examiner's Pet Corner column on Monday, May 17.
Roslyn lists five hotels that will happily pamper your pooch – some at no extra charge.
So, if you want to splash some of that holiday cash saved up during all those miserable lockdowns on a treat for all the family including your dog (of course) here's where Roslyn says you can go:-
The jury is out on this castle stuff.

PIC Alexander London
In the west there is the Cashel House Hotel in Connemara where half of the rooms are available to dogs – both large and small – and for no extra charge. Enniscoe House, Ballina, Co Mayo allows dogs in all the main house's six bedrooms and in their self-catering accommodation. No limit on dog numbers – within reason – and no extra charge.
Cork's Dunmore House Hotel in Clonakilty provides dog friendly bedrooms on the ground floor – no extra charge. Canine friendly rooms are also available in The Mustard Seed at Echo Lodge, Ballinagarry, Co Limerick. Again, no extra charge. Inn on The Coast, Portrush, Co Antrim offers ten ground floor, pet-friendly bedrooms – 23 euro for one dog, 25 euro for two and 30 euro for three.
Denise Donoghue's picks include Cliff House Hotel, Waterford, overlooking Ardmore Beach, hence the 'Sandy Paws' offer at 274 euro a night for two people with one dog only which must weigh 30 lbs or less. Breakfast included. Cliff at Lyons, Kildare is also opening their doors to canines with a 'Puppy Love' treat at 258 euro a night (with breakfast) for two people and one dog. Cats and dogs are equally welcome at The Twelve, Barna, Galway. Rates begin at 150 euro a night and if you really want to pamper your pooch or puss there is a Pet Concierge Service available..
​
Elsewhere, be very careful of the words 'Pet friendly' when making a booking. Roslyn writes "For me 'dog friendly' means that your dog is allowed to sleep in your hotel bedroom. This is fundamental. What it shouldn't mean is that your dog will be assigned a cage in a nearby barn or in the hotel's underground car park."
Dogs in Dublin would like to see hotels and guesthouses in Wicklow and Wexford extend a similar welcome to our canine (and feline) companions. That would certainly have tails wagging with joy nearer home
PIC Background Leonid Stern
Nicole Kidman


'My first puppy
...actually
my first dog.
Been waiting my whole life for this!'


Instagram July 2019
Nicole Kidman is a birthay girl this month!
Born on 20 June, 1967 in Honolulu, Hawaii.
Got her first dog at 52 on 11 July 2019!
Adopted a Caroodle pup!
Nicole says 'Small dog, big heart!'


Instagram February 2020
Kidman, the
American -born Australian actress, singer and producer.
'Bush Christmas' was her first movie in 1983 and 'Bombshell' her latest in 2019 with 68 others in between!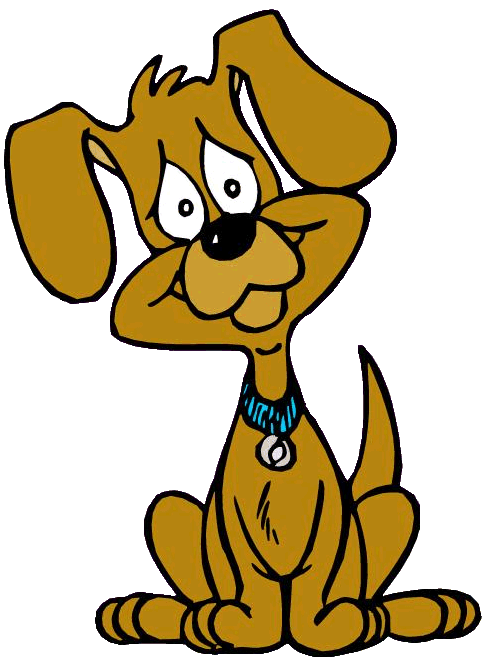 ...how lucky can a dog get?
She says of Jules 'He might be the youngest member of the family but he's a wise old soul.'


Instagram, April 2020
I can see you! PIC Fredrik Solli Wandem
'Wolves are as long as really tall people – but much faster

While the average length of female wolves is 1.22 to circa 1.7 metres from nose to tail, males can grow up to 1.83 metres in length. This is partly why they can sprint at speeds of 58 to 61 kilometres per hour for short distances, though unless they are on the chase they tend to cruise at a more leisurely pace of about 8 kilometres an hour.'
'Although the speed is not super fast for a top predator (a cheetah can travel at up to 121 kilometres in short bursts), wolves are ultra marathon endurance hunters. They have been known to track and trace their prey for hours well into the night. And they have the added bonus of a high IQ and excellent sense of hearing and smell, all of which they put to good use in rounding up their next meal.'
''Wolfing' it down
Wolves can eat a huge amount, as much as 9kg, in one sitting, thus the saying.
The alpha male is first to eat and will devour the most meat out of the pack, followed by other pack members and or other scavengers. Although this is partly to blame for their bad reputation, it is really a survival tactic, as they never know when their next meal will be and often it is days before they eat again.'
QUOTED TEXT Peter Davis Krahenbuhl
PIC Background Federico Di Dio
by Desmond Purcell (51) Journalist
Getting your dog back on track in post lockdown world
There is a quote from one Charleton Ogburn Jr who said "Happiness to a dog is what lies on the other side of a door". No, I never heard of him either but I do like the quote because during the more than 13 months of lockdown many dogs (and some owners) rarely saw what was beyond the door. This is especially true of puppies bought during lockdown and have never seen the outside world. What a shock is in store for them this summer.
As lockdown eases some of us are rushing headlong to embrace this brave new, post-Covid world while others are taking a cautious, one step at a time approach. This is no different for our canine pals and we really have to put some thought into how we ease them back into normal life.
Brush up on your recall
To get your dog back on the right track Carolyn recommends a bit of retraining. She advises "Brush up on your recall and your dog's focus on you. Don't just let him off the lead as you have done in previous summers and expect him to come back to you. Start in the garden with short recalls and no distractions. Reward him with treats every time he looks at you rather than looking for great smells."
Another sound piece of advice is not to haul your dog off to where there is too much noise and movement which can easily unsettle him. "Look first for quite parks and walks where your dog can gradually get back into the swing of being around people, dogs and other moving, noisy objects."
Be alert for the signs that your dog is starting to get worked up. Then you can move him away before it becomes fear, aggression or as she puts it "the understandable desire to round up all the joggers and put them in one place".
On that very subject there are some timely words of wisdom from Carolyn Menteith writing in the June edition of Your Dog. Carolyn is a dog trainer and expert in canine behaviour. She writes and broadcasts on all subjects canine. In short – she knows her stuff. She points out "Even a dog who has had plenty of positive experience pre-pandemic might, just like us, struggle to going back to what was their daily life before lockdown."
She says if you know your dog really well you will have some idea how he is going to react – his personality, good points, not so good points, temperament, joys and fears "how he responds to novelty or the unexpected. What things he will take in his stride and what things he will find harder."
A serious clue is whether he (or she) is extrovert or introvert. A big extrovert dog out the door for the first time in over a year will be brimming with energy and reeling with sensation. Pre-Covid training will go out the window as he chases other dogs. Red faced embarrassment for the owner as his enthusiastic, friendly attentions scatter passers-by fearing that a lunatic dog is on the loose. While, for an introvert dog the whole summer experience of forgotten sights, sounds and smells could set his stress levels soaring.
PIC Background Marissa Rodriguez
beware: pretty to see
poison to eat
...a sensory garden




for you and your dog...
Rosemary and lavender are two potent plants that your dog will love to sniff, and their aromas will leave them feeling zen. Their woody, robust structure makes them hard-wearing so perfect for any dog that likes to zoom around in your garden.
On top of that, they grow all year round in poor soil and survive well in a draught. You will also enjoy their scent and all the beautiful insects they will bring to your garden.
When your dog is in need of a little pick-me-up, they'll enjoy sniffing and chewing on mint or lemon balm. In moderation, these are both said to aid your dog's digestion too! They will enjoy the herbs more when planted in clumps, so avoiding mixing as you could send your dog into a sensory overload!
​
Easy to grow, these plants will die back in winter but they are invasive so you may want to plant them in a sunken plant pot to keep them under control. There is one species of mint, English pennyroyal (Mentha pulegium) which is known to be toxic to dogs, so avoid this.
TEXT Ideas of Battersea.org.uk
If you have an active dog that likes to jump and climb, then natural agility may be right up their street. Wooden stumps can be perfect for this, and your dog may also enjoy the nice woody aroma.
​
You can often source wood for free from a Tree Surgeon, so it doesn't have to cost you anything. Ensure that the tree species is safe for dogs and free from disease before you bring it into your garden.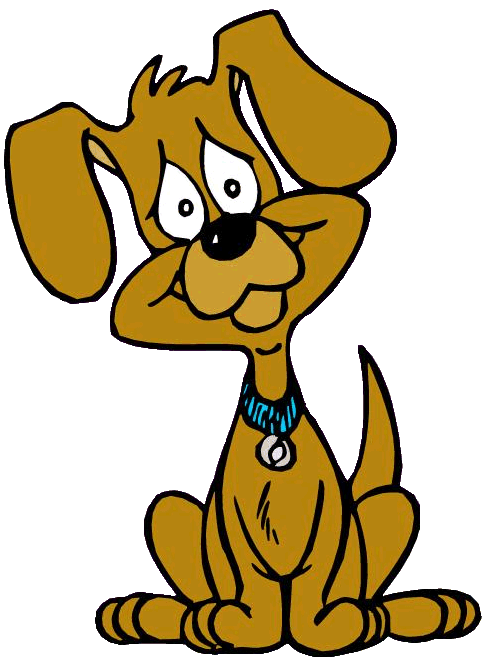 Next month...

the wonders of wheatgrass!
PIC Background Paul Hanaoka
Edited by Thomas Cantwell
Cheer up Bloomer!
You're only one!
Could you wish Happy Birthday to Bloomer, our darling little Pug. He gets his name from Bloomsday as he was actually born on June 16 although we did not get him until sometime later.
He is a year old but he is still really only a pup and gets into a lot of puppy mischief – like wanting to chew everything chewable in sight. Myself and husband Neil have learned (the hard way) to keep our shoes and slippers well out of his reach. He is a lovable rogue and when he is caught misbehaving our impatience just melts away in the face of those "I'm innocent eyes" of his and his face seems to say to us "we Pugs just want to have fun"!
​
He is a big favourite with our grandchildren Ken (5) and Linda (6) and they make a beeline for him each time they visit. He is a joy to walk with and he seems to get as much out of his outing with us as we do with him.
Emma Blackwell,
Drumcondra
PIC Background Duncan Kidd
FOR PROFESSIONAL OR HOME PET GROOMING:
The manufacturer claims this is ideal for professional pet groomers, show dogs and cats or home use – the grooming arm is very easy to clean and store when not in use
Gravitis Pet Supplies

Adjustable 36" Grooming Arm with Clamp and Dog Grooming Loop
with Small/Medium Haunch Holder – Suitable for use with Dog Grooming Table
THE PROFESSIONAL'S CHOICE: Popular with professional groomers, this durable 36" grooming arm will keep your dog firmly in place so you can get on with grooming
​
FITS MOST GROOMING TABLES: The grooming arm is fully adjustable up to 35" (88cm) high and will clamp securely onto most grooming tables from 1 – 5cm (2 inches) thick
​
INCLUDES CLAMPS AND HARNESS: Grooming arm comes complete with grooming loop and a free small/medium sized haunch holder to keep your pet secure whilst you get on with brushing and clipping
​
AVAILABLE IN 3 COLOURS: Comes in a choice of Black, Pink or Purple.
​
PRICE circa €54
...we like that 'just showered' feel too!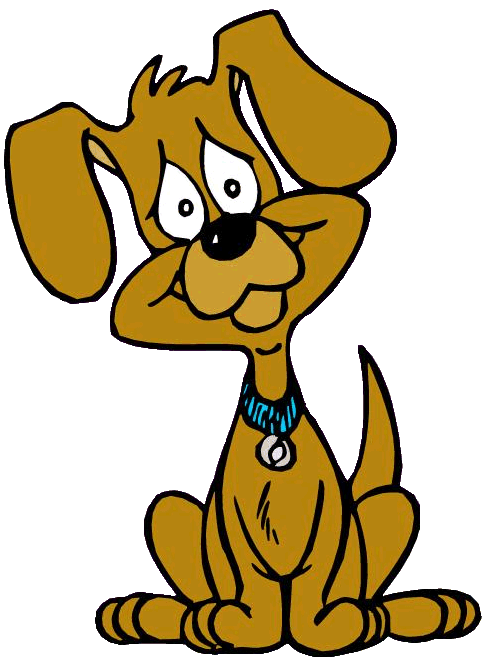 Week 1 (Monday 31 May to Sunday 06 June)
​
High pressure over Scandinavia will be the dominant feature of our weather for this period. This will bring generally warm and settled conditions. Mean temperatures will be higher than normal across the country and most areas will receive less rainfall than average. However, lower pressure to our south may steer spells of showery rain over us at times later in the week. This rain may occasionally turn heavy or thundery and there is potential for high accumulations locally.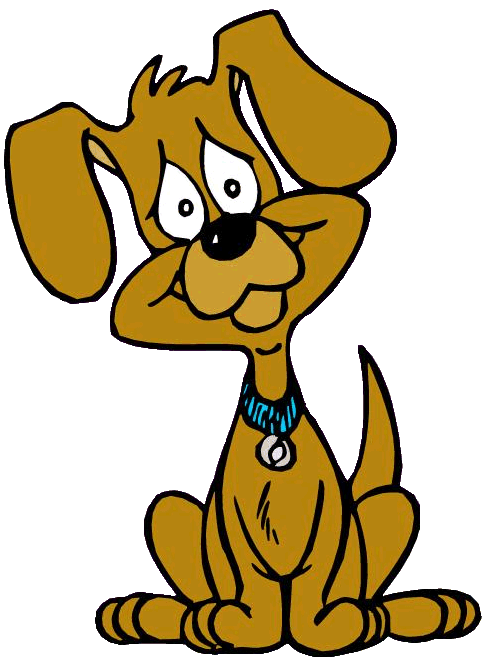 june




...monthly forecast... looks like tongue hanging walking out conditions...
Week 2 (Monday 07 June to Sunday 13 June)
​
Current indications suggest that high pressure will remain dominant over northern Europe for this period. This will keep conditions largely settled over Ireland. Temperatures will return close to normal for June. Rainfall will vary over the week, with rain or showers at times but dry spells also. The southern half of the country will be slightly drier than normal while further north, rainfall totals will be near average.
Week 3 (Monday 14 June to Sunday 20 June)
​
Confidence decreases considerably for this period but current indications suggest that there will be little change in conditions for this week. The weather will be generally average for mid-June, with temperatures remaining around normal. However, there is a signal for slightly drier than normal conditions across the country.
Week 4 (Monday 21 June to Sunday 27 June)
Again, confidence is low for this period but based on current indications, conditions will turn slightly more unsettled in this week. Temperatures will remain around normal but low pressure to the north will begin to impact Ireland. This will establish a westerly or northwesterly airflow through the week, bringing slightly more rain to western and northern areas than average. However, elsewhere rainfall totals will be near normal.
Be sure to let us know
how you're doing


with our promotional stuff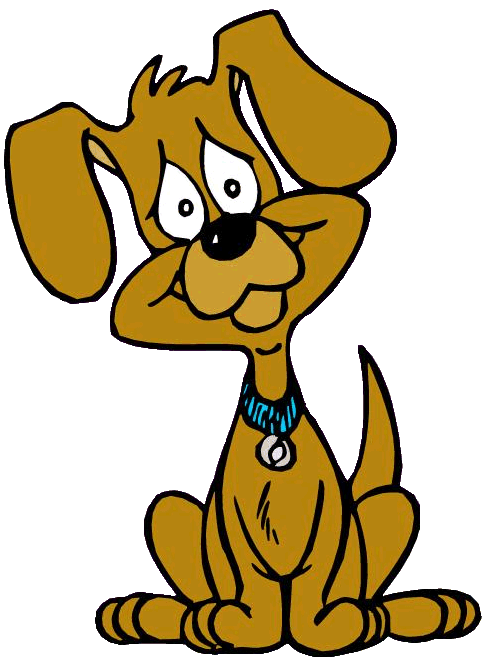 Just to say special thanks to

Barking Mad

Luxury Boutique,
Swan Centre, Rathmines


who were completely out of our cards when we checked in yesterday...
...

Beechwood Vets

, Ranelagh
thank you Michael for giving our notice a hot spot in your Reception area...
PIC Background Daniel Andrade