'Around here we don't look backwards for very long. We keep moving forward, opening new doors and trying new things because we're curious, and curiosity keeps leading us down new paths'.




Walt Disney
frankly funky fun!




Kritzxx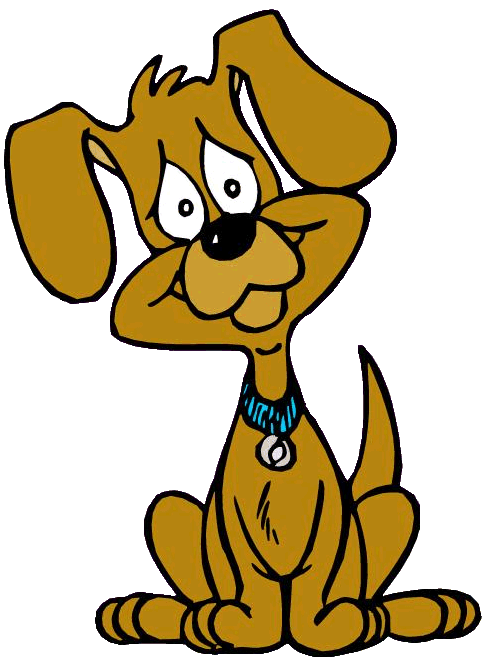 the lively eMagazine
shimmering substance with sun
Listen to
PODCAST 1!
'sumptuous summer'
by Diana Darcy


(podcast 1, episode 1)
'Perception' by Alex K Delph
CHAPTER 1


(podcast 1, episode 2)
IAN O'DOHERTY


top drawer journalist


(podcast 1, episode 3)
the lively eMagazine shimmering substance with sun
PIC Bergania Gardener's World
order of contents on emag page laptop version



my dogs and me by the editor

lead story - freshman year by Thomas Cantwell

front runner snapshot selected by Michael Rossiter

street-wise by Steffi Baker

elixir for common... cold in dogs by Eric Lowe

frivolity by Diana Darcy

sentiment? by Desmond Purcell

go from ordinary to extraordinary - outdoors with your dog and the house sparrow

my pick from archive by Desmond Purcell
©All rights reserved by dogs in dublin. It is permissible to refer to material published in both the laptop and phone versions of the eMagazine once proper accreditation is given to both dogs in dublin and also to the author if a by-line is included. However, reproduction in part or whole is forbidden without our consent.
DISCLAIMER: dogs in dublin does not assume or warrant any legal liability for the accuracy, legality or reliability of any of the material published in either the laptop or phone versions. That material is largely for entertainment. Anyone using any of the information published do so at their own risk be it veterinary, commercial, legal or otherwise and by so-doing agree to indemnify dogs in dublin from all liability, costs (including legal), loss, injury, damages which might arise from such use. The views and opinions of contributors to dogs in dublin belong to them alone and do not necessarily reflect the views of the dogs in dublin editorial staff.
Happy FIRST Birthday
'dogs in dublin' eMagazine!
​
Firsts really do matter.
I'm indulging myself!
Here's a selection of a few narratives that I like.
​
​"The sky was clear and the beat of the waves was almost hypnotic as Helen hung clothes on the line, watching Lyric through the flutters of dresses and blouses. In the child's outfit of purple, she stood out against the churning waves. Each day, Lyric played in the ocean as if it was her first and last. As though she'd never seen water before, or as though tomorrow it would die and be gone. Its wonder never wore on her and Helen marveled at that, at how many things in this world would leave us utterly astounded if we weren't so terribly used to them. Fire. Soap. Flavor in food. Though Lyric hadn't smiled since that first day in the waves, Helen could see the child's awe whenever she was shown something new. Her eyes would widen, and she'd give a quick gasp. Without a word, the girl had shown Helen how everything was a miracle, everything was sacred."
― Corinne Beenfield, The Ocean's Daughter
"It took me close to an hour to negotiate my descent. It was a slap-stick of pratfalls, body sprawls, flailing arms, wild careening swoops. I can still see myself as I must have looked to anyone watching - a small boy overdressed against the cold, with a parka that made him look swaddled in pillows, hollering as he came, an object of terror and humor, a spectacle of mayhem and folly, a vaudeville act of bungling and antics.

Anyhow, I survived it, in case you are wondering."
― Mark Buchanan
PIC Kirstin
"The feeling of warmth dawning from deep within, for someone's first glance, their attention, first touch; the feeling of desire, missing and craving them; the feeling of being accustomed and too familiar to them and their idea; the feeling of indifference and apathy when it seemed impossible in the beginning; the feeling of heart-break, detachment, and hatred, and the shock of having these feelings; the feeling of new spark in pitch dark life - the course of life. And though so many have walked upon it, we think it's different for us somehow..." - Blaz.


"When we are young, we think ourselves the first to have each feeling in the world."
― Madeline Miller, Circe
PIC K Club with crocus nearby in Rostrevor Park
"Imagine your body becoming that of a stranger. Imagine the sensation of it being not yours, as you discover what it feels like to do this, or to have this happen to you, for the very first time. Imagine it happening with sickening slowness, or with shocking speed, that discovery.

And then imagine knowing it has come too late."
― Neil Bartlett, Skin Lane
by Thomas Cantwell
Journalist
PIC

Thomas Cantwell, journalist, at work
dogsindublin.ie is ONE YEAR OLD .
Yes, our monthly eMagazine has gone through the learning curve, trial and error, as well as the pandemic but under imaginative editorship has now evolved into the eye-catching and colourful presentation you see today.
Yes, we are a bit different from other dog publications. First of all, 'dogs in dublin' focusses especially on the relationship between dog and owner and how that relationship can be enhanced for the benefit of both. Sure, we offer tips and suggestions on canine matters but we are much more interested in targeting the sum of the parts.
Thomas Cantwell was educated in St Mary's College, Rathmines.
He holds a BA from UCD and a Masters degree(hons) in Conflict Resolution. He is also a qualified barrister.
PIC

Thomas Cantwell, tennis enthusiast
So, think holistic and you get an idea of what we are about.
Here are a few examples - how to tap into the wonder of your furry friend when you are both out walking. Leave the earphones at home and share your dog's innate inquisitive nature outdoors. Or, why you shouldn't let the regular walk be a drudge – just allow your canine buddy to introduce you to the wildlife and birds in the gardens that you pass. Or learn what past events happened on your usual route and let your dog bring you on a history tour.
Don't worry if you have missed earlier editions. All the previous monthly eMags are there –
just click on 'archive'.
PIC zany shot of

Thomas Cantwell, musician
Another factor which sets us apart is we like to be a bit zany and entertain.
Our celebrity contributor, John O'Byrne enthralled us with writer Roald Dahl's hilarious experience of a very flatulent bulldog. Joe Kenny introduced us to dogs in Joyce's Ulysses – very appropriate on the hundredth anniversary of its publication.
An exciting innovation was to begin the serialising of a psychological novel.
Perception, by Alex K Delph is set in Dublin about dogs and especially their owners who become embroiled in some very sinister goings-on. None of the characters are under 50 and the novel is showing how life can be just as thrill seeking for 'seniors' (albeit fictitious) as well as the young.
You won't find any other dog mag (online or offline) offering riveting adult fiction of this calibre.
But, like I said, we are different. Find all previously published chapters on 'Perception' page.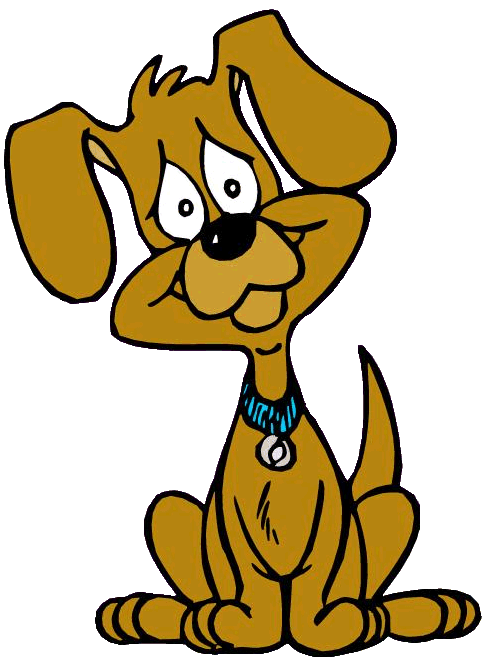 What sets us apart even further is that we are not in this for the money. We don't seek adverts or sponsorships and access to our website is without charge. On the other hand, we don't pay any of our team or contributors and they are happy to offer their service free.
The 'dogs in dublin' team composes Thomas Cantwell (yours truly) leader writer, the delightfully ephemeral Steffi Baker, the nuts and bolts reporter Desmond Purcell, the confident animal lover Diana Darcy, the home remedy enthusiast Eric Lowe, the Irish-French Dubliner Claude Fox and of course not to leave out the demanding editor Bernardine!
PIC

John O'Byrne, published writer
Our contributors include published writer John O'Byrne, who has written for Private Eye, Phoenix, Washington Post, the BBC among others and actor and broadcaster Neil O'Shea. Others include the exquisite writing of Agnes Chatfield, the diverse artistry of Claire Chatfield, the canine expertise of Michael Rossiter and the hard-hitting honesty of Dubliner Patricia Daravan.
After the success of three of us boxed in 2019, written by the editor about training her Boxers and published in newsletter format in a limited way, the retired journalist, me, was encouraged to come out of retirement. I proposed setting up an eMagazine to show the life enhancing value a dog can give.
Of course, experimental editorship was the order of the day from the start. As the months passed readers' reaction pointed to the eMagazine' s holistic edge, as shown in , 'my diary', 'my dogs and me' and the writings of our contributors. What really matters! So we jettisoned common, albeit zany items like gadgets, fashion (too commercial anyway), birthstones, weather… to focus on what is now 'dogs in dublin' eMagazine.
selected

by Michael Rossiter
'This is one of my favourite photos I like it because of the contrast of colour and the wise expression on the dogs face it was taken last May 2021'.
PIC

Michael Rossiter in Coolamber
I would highly recommend Coolamber Boarding Kennels, being the best we have ever used. Michael is a really friendly guy, very knowledegable and clearly a genuine dog lover. It gives us great peace of mind to leave our dogs in his safe hands. Michael takes great pride in keeping the kennels spotless and secure. The Kennels are in a lovely setting for the dogs to have their walks and it feels like they are having a little holiday too. 5 stars.
– Review from Facebook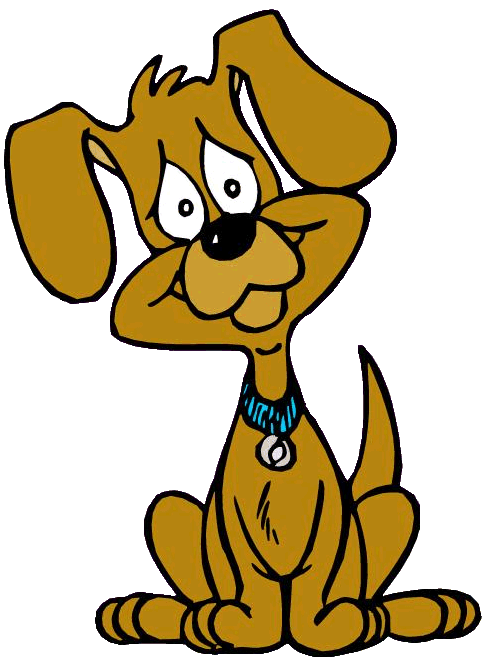 Coolamber Boarding Kennels
Coolamber,
Lismacaffrey,
Co. Westmeath,
N91 KP11
Phone: 085 720 4177
Coolamber Boarding Kennels are located in the leafy countryside of Lismacaffrey, Co Westmeath. The canine guest house boasts fifteen kennels currently being refurbished to a most impressive high spec. Three walks per day in the lush landscape and twenty-four hour surveillance of the guests are at the core of the success of Coolamber.
Michael Rossiter is the mastermind of the operation and adopts a hands-on approach, a priceless reassurance to the dog owners who leave their dogs and cats with him.
​
'I have a lifelong experience dealing with dogs - from having them as my own pets to over 40 years experience working in kennels and animal welfare and also have studied dog psychology' Michael says.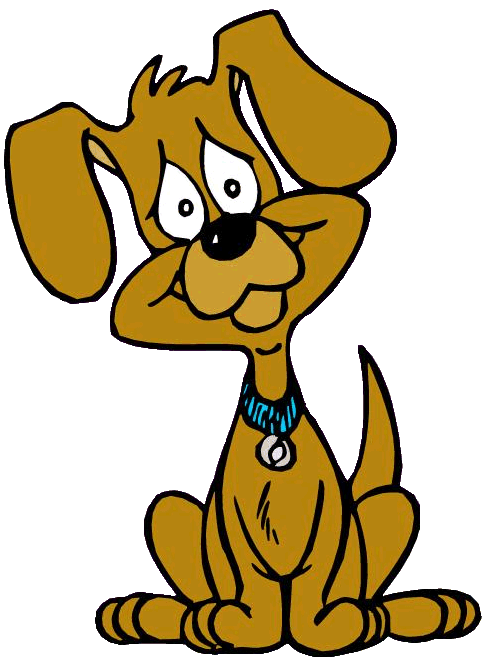 Birthdays make me a bit impetuous! I too easily get carried away with the poignance of an anniversary. The spontaneity of emotion fills me with a sense of tenderness sometimes bordering on the zealous! Emotional intelligence kicks in to prevent me from making an absolute fool of myself. It allows me to maintain my connections by understanding just how to get on well with others while behaving intuitively.
Dogs use emotional intelligence to connect in a street-wise way to humans, other dogs and other animals as well as to protect themselves. Genetics, breed and early experience are the principal dictators when it comes to the canine response to things.
The four skills and aptitudes of emotional intelligence in humans and dogs according to edition DOG, issue 39 are
Self-awareness

Self-management

Social awareness

Relationship management
Body language, barking and other sounds are the indicators dogs use to communicate with us. The dog who instantly understands our facial expressions, body language and tone of voice expects us to reciprocate in return. Understandably, a dog can become frustrated when his owner is ignorant of what he is trying to say. It's like being out for dinner with a man who just doesn't get it!
Self-management begins in the litter for pups. They learn from their litter mates what is acceptable and what is not in terms of biting. The skills of competition are honed in the access to mother's milk department. All dogs deserve to be trained so that they can tap into the pleasure of living in a disciplined environment. No one likes the tantrums of a spoiled child!
Dogs are social animals. Social awareness begins early for the young pup who is lucky enough to be in a place where positivity prevails in terms of meeting people, other dogs and other animals. Like us, the skills of social awareness are acquired and refined over a life time. How often have I mistakenly thought I had arrived to find yet a more daunting learning curve ahead!
The lucky pup who has learned social skills early has a greater chance of succeeding in the development and management of healthy relationships as he grows up. As with us, conflict resolution is a complex and challenging part of a dog's life. A handler needs to be ever vigilant so on-the-ball enough to spot the moment when play ceases to be play and move in immediately to separate the now sparing canines. If this moment is lost, then it is best not to intervene physically but to use shock tactics like making a loud noise to momentarily distract the opponents. The dog depends on his handler in conflict situations with other dogs so ears plugged and mobile phone watching humans leave dogs vulnerable.
As I paint the town red on the first birthday of 'dogs in dublin' eMagazine, I spare a thought for my dog who I must be on the job with in the morning as we take to the streets!
elixir for common ...




cold

in dogs
Beware the ides of March!
​
Ides comes from an old Latin verb iduare, which meant "to divide." It was the Roman term for the day that came in the middle of the month. Every month has an Ides. March has 31 days, so the Ides of March is on March 15.
​
So why does the 'ides of March' jump out at us then? The expression 'Beware the Ides of March' derives from the historical fact that Julius Caesar was murdered by a group of Roman senators on the Ides of March (the 15th), 44 BC.
​
I've come to think of early spring as often considerably more insalubrious than winter. March conjures up periods of biting wind and treacherous showers, in short the stuff colds are made of.
It's easy to give home remedies for dog colds.
First and foremost, keep the dog warm and dry. It's important to towel down vigorously after coming in from outside.

Encourage rest. Keep activity at as low a level as possible, easier if the dog is lethargic.

A humidifier can help reduce the uncomfortable nasal cold symptoms if you have one handy.
Essential oils like lavender, eucalyptus and peppermint can help clear a cold. They also can contribute to diminishing somewhat the irritating symptoms.
Coconut oil and honey both have natural anti-bacterial, anti-viral as well as immune boosting properties. The addition at meal time can lead to improved skin and coat health too.
If the dog loses his appetite, you need to be inventive to entice him to eat and drink. While you cannot force him to eat, it is vital that he avoids dehydration. Talk to your dog. Hug him. Make him feel that he is important. This can result in him eating a little and drinking enough.
With the right care and attention a dog should recover from the cold in about a week. If symptoms continue beyond this take him to the vet.
Don't fall into the trap of giving your dog human medication for colds. Some are toxic while even safe medications need to be given in the correct dosage for animals so always consult with your vet first.
We all like a bit of fuss when we are unwell. With a healthy dog, a cold should run its course by itself. The dog will respond to a warm, caring environment secure in the knowledge that his under-the-weatherness is being vigilantly managed by the leader of the pack, his deity!
Reference to


topdogtips.com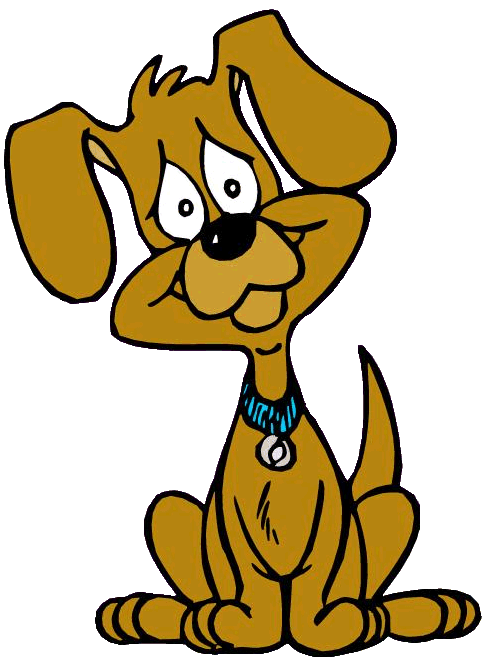 It's Birthday time for 'dogs in dublin'. Birthdays conjure up for me lots of fun, festivities and frivolities. Very much a time for opening up to doing things differently. First birthdays are particularly fresh and bursting with promise.
​
I'm all for optimising fun time with my dog too. Introducing the dog to new things is key to retaining excitement in the relationship. We all need zest in our lives.
Cruffs describe AGILITY as 'an action-packed rollercoaster of excitement for you and your dog'. So, how does one go about joining the fastest growing canine sport? Dogs, like us love to compete. As handler, you guide your dog through an obstacle course as part of a race. No need for treats here. The dog simply learns to run off-lead through the course depending on the handler's verbal commands, movements and body language. Success at the finishing line is based on the speed of the dog which impacts on a point system.
Most healthy dogs can be trained to take part in Agility and benefit from the adrenalin hit like a runner going through the paces on the street. Furthermore, agility is a confidence boaster to be reckoned with as the sport provides a focus for both mental and physical energy, allowing the otherwise fretful dog to forget his fear. From a year and a half a trained dog can compete in high-end agility shows once registered with the Kennel Club on the Breed Register or the Activity Register. If this sounds too daunting for you, why not dumb down a bit and take your dog to a competition usually set up in large areas of 0.09 hectares with spectators and let it rip.
If you have a dog who demonstrates a keen aptitude to work in a world where only a tiny percentage of these dogs can be trained to work you might be interested in learning about NOSE WORK. Reduce the frustration in the dog by training him to use his natural sense of scent hunting to get to the root of a smell. The joy for your dog who cannot 'work' for a living is that he can be trained to detect one of three scents in any accessible location. I read somewhere that ten minutes of nose work is the same as an hour of running! Sounds like good value for your buck to me.
No discrimination here! Most classes welcome the elderly, the hyper, the slightly unsociable as well as dog breeds not associated with scent work. Nose work can teach problem-solving skills, stimulate high-energy dogs to the point of satisfaction as well as be a confidence boaster to more fragile types. The science behind it would seem to be that blood flow to a particular part of the brain is increased by sniffing, hence a calmness sets in as a consequence of indulging in a natural canine activity. Your dog may not be actually searching for bombs or missing persons but he feels that he is and that's what matters.
'dogs in dublin' is celebrating it's first birthday in style. I hope that at least some dogs will find themselves full of frivolity they forgot they had as they enter the exhilarating world of AGILITY and NOSE WORK!
Reference: Carmela Caserta, edition DOG issue 39.
Do dogs have feelings? Most dog owners would agree they have some but in a kind of a limited way. Sure, they know the joyful welcome their canine buddies give them when they return home after a working day. And they imagine they can sense the dog's guilt when they have done a naughty. That is probably where it ends for a lot of people because of a mindset which says animals just don't feel the same way as we humans.
Writing on this topic in an excellent new dog magazine, What Your Dog is Trying to Tell You, Rebecca Bradbury lays the blame for this attitude partially put on the shoulders of French scientist and philosopher René Descartes who pontificated back in the 17th centuries that animals do not have souls and therefore cannot experience true feelings. This rowed in perfectly with Church teaching on the matter at the time, an attitude which lasted over 400 years until Christianity did a back pedal on the issue when Pope John Paul 11 proclaimed that animals do have souls and therefore feelings. (Although there is still controversy whether or not this gives our four-legged friends a pass through the Pearly Gates). Of course, when your dog offloads (for one reason or another) in the middle of your best carpet Descartes will not immediately come to mind.
On a more down to earth level Rebecca explains how American neuroscientist Gregory Burns has no doubts about the matter. He has trained dogs to go inside MRI scanners and his findings show that canines share with humans a brain structure which produces a wide range of similar emotions. Yes, they can love their owners and they respond to praise - whether or not a tasty morsel is in the offing.
Another experiment showed how canines are capable of empathy. A dog was placed in a room where a person pretended to be indifferent by chitchatting or humming a tune. Yet, when he or she changed tack and pretended to be upset and cry – the dog would show concern, approach and touch the 'troubled' human.
Liz Waynick writing in the sprucepets.com website points out that while dogs cannot verbalise – except by barking – yet by their body language they communicate to their owners in so many different ways if they are stressed, happy, fearful or in pain. For example, separation anxiety is a major problem. Videos of dogs left at home after their owners leave show them whining, barking, howling and scratching at the door. Liz says you can't for certain say they are sad because their owners have left – although that very well may be the case – however dog behaviourists are sure of one fact – the dog is stressed.
You catch your dog in the act of doing a naughty and he immediately becomes submissive and cowers. He's feeling guilty, you think. Not so, say the experts. He is just being cute. He realises he has done wrong and wants to avoid whatever penalties may come his way. He knows that when his owner is worked up being submissive and appeasing is the way to go.
​
The state of play among dog behaviourists at the moment is that while dogs can feel a wide range of human emotions, they don't do shame, guilt and contempt. Well, as scientists unlock more insights into our canine buddies' interior mindset the jury is still out on this.
​
Just look how wrong Descartes was all that time ago!
Still one of Ireland's Top 20 garden birds although numbers have declined in recent years. Essentially there is a dearth of suitable nesting sites. It would seem that exhaust fumes and used cigarette filters which are sometimes present in nest linings can impact on the bird's genetics most especially in urban areas. On the other hand these toxins can put paid to nest parasites so a conundrum for the house sparrow to handle.
go from ordinary to
extraordinary
outdoors with your dog and the house sparrow
The sparrow builds an nest that appears a bit unruly, often located in the apex of a roof, hidden from view by a gap in roof tiles if possible. Sometimes a cavity in a wall or hole formed by a missing brick or two can be selected high up. Sparrows will also use nest boxes if appropriately located. Sparrows usually lay four or five eggs speckled with brown in early spring and summer. The eggs generally hatch after ten to fourteen days with young house sparrows remaining in the nest for at least another fortnight.
In winter sparrows splurge on grain, seed, peanuts and whatever is out on the bird table. While feeding their young they take to certain insects.
There is a companionable presence about the house sparrow around the garden similar to robins. Not quite as elegant as finches, the house sparrow has a large head and bill appearing generally more sturdy than it's relatives. Top side is dark brown with heavy dark lines while underside is grey. As is often the case with birds the female is plainer with a buff stripe running backwards from the eye. The male sports a chocolate brown nape, large black bib with grey crown. Sparrows hop around, frequently flicking their tails while making lots of noise especially in farmland. The song fluctuates between chirpy and grating, a bit like some people who overdo their chirpiness!
Speaking of people, the interesting surname Sparrow comes from pre 7th Century Olde English Anglo-Saxons. A homely, chirpy person would have originally been the recipient of the nickname, habitually used to become a surname. The first record of this is in the mid 12th Century.
Sources

birdwatchireland.ie
Irishgardenbirds.ie
Ireland101.com (name)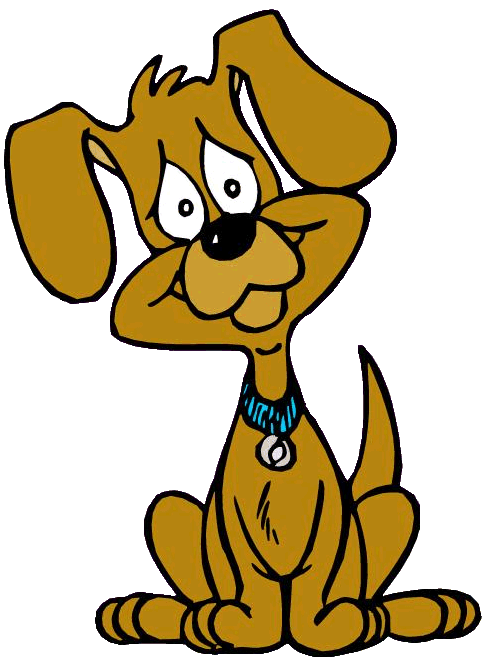 Claude, thanks for putting me right!
I am grateful to Claude Fox's 'dogs on holiday' piece in last June's eMag edition.
A friend of mine in Dublin is married to a French woman whose parents were planning an extended holiday in Ireland with their two Labradors. Knowing that I am a dog lover he asked me about dog friendly accommodation in Ireland. I told him it would be very difficult to locate. I was of the view that the Irish hospitality sector's renowned cead mile failte to tourists sadly did not extent to their animals – unlike the French.
​
I was delighted to be proved wrong. Claude quoted Rosalyn Dee from the Sunday Independent and Denise O'Donoghue from the Examiner who showed that the situation is changing and an impressive number of hotels and guesthouses – especially in the west and south - are now including cats and dogs among their guests.
I made a quick and perhaps panic call to my friend to put the record straight. I was seriously afraid my wrong advice may have caused his in-laws to have second doubts. In the event they had to put their plans on hold on account of the pandemic but the good news is that they are coming over this summer and have booked into one of the hotels mentioned.
​
I know Claude has French background so to him I say a hearty merci beaucoup.
from archive
June emag page
Red carpet rollout for holiday dogs Summer is here, lockdowns are starting to loosen and the chance of a holiday – even a weekend away - is now becoming a once-dreamed of reality. Yet do not be surprised if our canine friends are not exactly jumping with joy at the prospect. Why? Because for so long the paws of our pooches seldom got a chance to grace the red carpets rolled out for the guests. Most B&Bs and guest houses are no-go areas for our four-legged pals. Very different, for example, from the situation in France where (I'm half French) there is a bienvenue for dogs in so many restaurants, guesthouses, cafes and hotels.
However, there are changes in the air and good news on the hotel front thanks to a very timely and welcome article penned by Roslyn Dee writing in the Sunday Independent's People & Culture supplement on May 2 and Denise O'Donoghue in The Examiner's Pet Corner column on Monday, May 17.
Roslyn lists five hotels that will happily pamper your pooch – some at no extra charge.
So, if you want to splash some of that holiday cash saved up during all those miserable lockdowns on a treat for all the family including your dog (of course) here's where Roslyn says you can go:-
The jury is out on this castle stuff.

PIC Alexander London
In the west there is the Cashel House Hotel in Connemara where half of the rooms are available to dogs – both large and small – and for no extra charge. Enniscoe House, Ballina, Co Mayo allows dogs in all the main house's six bedrooms and in their self-catering accommodation. No limit on dog numbers – within reason – and no extra charge.
Cork's Dunmore House Hotel in Clonakilty provides dog friendly bedrooms on the ground floor – no extra charge. Canine friendly rooms are also available in The Mustard Seed at Echo Lodge, Ballinagarry, Co Limerick. Again, no extra charge. Inn on The Coast, Portrush, Co Antrim offers ten ground floor, pet-friendly bedrooms – 23 euro for one dog, 25 euro for two and 30 euro for three.
Denise Donoghue's picks include Cliff House Hotel, Waterford, overlooking Ardmore Beach, hence the 'Sandy Paws' offer at 274 euro a night for two people with one dog only which must weigh 30 lbs or less. Breakfast included. Cliff at Lyons, Kildare is also opening their doors to canines with a 'Puppy Love' treat at 258 euro a night (with breakfast) for two people and one dog. Cats and dogs are equally welcome at The Twelve, Barna, Galway. Rates begin at 150 euro a night and if you really want to pamper your pooch or puss there is a Pet Concierge Service available..
​
Elsewhere, be very careful of the words 'Pet friendly' when making a booking. Roslyn writes "For me 'dog friendly' means that your dog is allowed to sleep in your hotel bedroom. This is fundamental. What it shouldn't mean is that your dog will be assigned a cage in a nearby barn or in the hotel's underground car park."
Dogs in Dublin would like to see hotels and guesthouses in Wicklow and Wexford extend a similar welcome to our canine (and feline) companions. That would certainly have tails wagging with joy nearer home
PIC Background Leonid Stern