'Around here we don't look backwards for very long. We keep moving forward, opening new doors and trying new things because we're curious, and curiosity keeps leading us down new paths'.




Walt Disney
frankly funky fun!




Kritzxx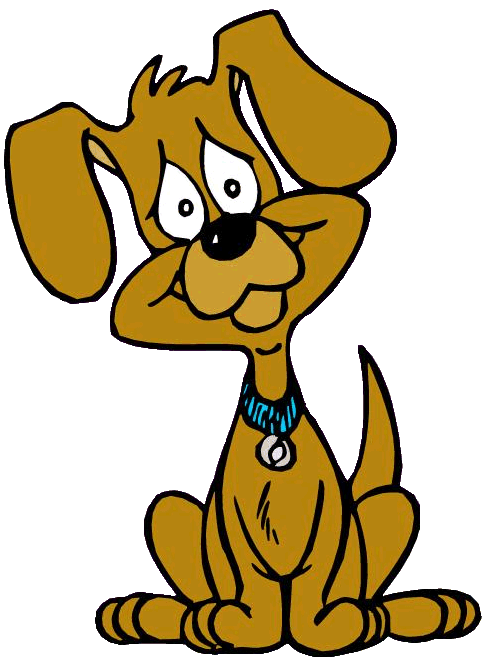 the lively eMagazine
shimmering substance with sun
Listen to
PODCAST 1!
'sumptuous summer'
by Diana Darcy


(podcast 1, episode 1)
'Perception' by Alex K Delph
CHAPTER 1


(podcast 1, episode 2)
IAN O'DOHERTY


top drawer journalist


(podcast 1, episode 3)
the lively eMagazine shimmering substance with sun
PIC Sweet Violet romeoandsucculent.co.uk
order of contents on emag page laptop version



my dogs and me at The Mustard Seed by the editor

lead story - canicross craic! by Thomas Cantwell

perish the poop! by Desmond Purcell

without quibble by Steffi Baker

elixir for common... ulcerative colitis in dogs by Eric Lowe

fluency in 'canine' by Diana Darcy

jaw-jaw by John O'Byrne

go from ordinary to extraordinary - outdoors with your dog and the mallard

my pick from archive by the Editor
©All rights reserved by dogs in dublin. It is permissible to refer to material published in both the laptop and phone versions of the eMagazine once proper accreditation is given to both dogs in dublin and also to the author if a by-line is included. However, reproduction in part or whole is forbidden without our consent.
DISCLAIMER: dogs in dublin does not assume or warrant any legal liability for the accuracy, legality or reliability of any of the material published in either the laptop or phone versions. That material is largely for entertainment. Anyone using any of the information published do so at their own risk be it veterinary, commercial, legal or otherwise and by so-doing agree to indemnify dogs in dublin from all liability, costs (including legal), loss, injury, damages which might arise from such use. The views and opinions of contributors to dogs in dublin belong to them alone and do not necessarily reflect the views of the dogs in dublin editorial staff.
PIC

Karl, Kirstin and me in nearby Greenways
The Mustard Seed stands alone as the only Blue Book Country House in the Limerick countryside. It was about 1530 hours on Sunday afternoon the 13th March when I finally arrived there with my dogs. A bit shattered, having slept through the charming, too gentle alarm of my new phone at home so on the back foot when it came to the usual pre-departure preparations required for both my dogs and me. To add insult to injury, it took all of forty-five minutes to travel there from Greenways, Rathkeale where I walked the dogs earlier, courtesy of my horrendous sense of direction. The journey is in fact a hop, skip and a jump when you know the way!
Step in, John Edward Joyce, the general manager. Without the least sense of intrusion, he put me instantly at ease. It didn't matter that the key to the twin bed mezzanine room in the courtyard was bent. He immediately resorted to plan B in the most fluid of ways to provide a key garnished with a bit of light humour. I felt a warm, unrestricted welcome for my party and my dogs.
The accommodation sporting it's own door off an enclosed courtyard was stunning in simplicity to my eyes, with the needs of my dogs paramount. Boxers have a fizzy temperament when excited and exhilaration is second nature to the breed. I would rate the dog as a regular, high-energy Boxer but the bitch is most definitely a hyperactive specimen. She simply spirals into over-drive squared and cannot help herself.
The dogs were able to mooch contentedly in the courtyard supervised. Together on-lead we explored the subtle terraced landscape of the country house, climbing and descending flagstone steps. A black cat elicited the usual power response in unison from the pair near the orchard. The working garden was a delight to behold with chives, raspberry bushes and lots more labelled. The eastern influence dominated the garden with a stone statue of Budda resting quietly.
My dogs need long walks so we ventured into Ballingarry village where we walked on the footpath by the bubbling brook. Across the road we entered the little park, landscaped according to the gentle up-hill contour of the land. On the way back we returned to the water where my dogs saw bovines for the very first time. Both of them stood upright on the path enthralled by the site of a moving herd on the other side of the stream. At times like this I feel my three-score trendy age and imagine how they would be with a strong man of thirty in charge!
Speaking of thirty, The Mustard Seed is celebrating over 30 years of glorious food with fine hospitality since 1985. It was certainly a fine dining experience for my party. The ambiance in the restaurant reflected the comfortable, unpretentious atmosphere throughout The Mustard Seed experience. Although an omnivore with a fondness for vegetarian food I tend to judge the overall quality of a restaurant by the standard of the vegetarian option. I found the risotto exceptional.
The Blue Book lists the numerous accolades pertaining to The Mustard Seed. It is no surprise to me that John Edward Joyce was awarded 'Best Restaurant Manager Munster' by Irish Restaurants Award in 2019 or that The Mustard Seed was nominated 'Country House Hotel Restaurant of the year Munster' in 2020 or indeed on the receiving end of 'Best Customer Service' by RAI in 2018.
As far as I'm concerned, little things mean a lot. I recall the way John Edward opened the large, heavy door to me and my dogs on our return from walking out that evening. His guests were having an aperitif but he made me feel that my 'exhilarated' Boxers were an addition as opposed to spoiling the occasion for the others. My dogs are acknowledged by vets who understand the challenges of the breed to be well-trained but probably not so by the regular onlooker.
PIC

Karl in the courtyard
He said 'Where did you go? You are gone an hour' seeming amazed that we could eek out such a long walk. Later, he came up to me in the drawing room and invited my dogs to join my party indulging in a post-dinner drink. He knew the way they are and yet he welcomed them to join his other guests. Had Karl been alone, I would have brought him in but the pack is simply too much to impose on others chilling out at the end of the day! The offer was what mattered to me.
PIC

Stairway leading to twin bedroom in courtyard room
In a nutshell, I found The Mustard Seed to be a genuine animal-friendly place to stay.
by Thomas Cantwell
Journalist
Ever think that your regular dog walk with your canine buddy really delivers the goods for him? Especially if he is lively, active and revels in the great outdoors. The regular routine has become dull, he longs for a bit more rough and tumble – and maybe that's something you could buy into too.
And for you and your canine buddy that 'something' could be canicross.
​
So, what is canicross? For a start it is a melange of the words "canine" and "cross country" and is a team sport consisting of a person and dog who run together. Usually, the person wears a waist belt while your canine friend has a specially designed harness. What is important here is that both are joined by an elastic line which helps reduce the shock that is inevitable when person and dog pull. For beginners there are more traditional collar and leashes. This is an activity that can be enjoyed by all levels and abilities.
Canicross originated in the colder climates of Northern Europe as a way of keeping sled dogs fit in the warmer season and has now evolved into a stand-alone sport. Competitions started around the early 2000's and have attracted competitors and hobbyists of all levels all across Europe. Other more colourful (and challenging) variations of the sport include bikejoring (biking with your dog), scootering and skijoring (for the brave few).
In Dublin canicross classes are sometimes organised in the Phoenix Park by Pawsitive Fitness on Saturday mornings and midweek too. Check the website Eventbrite.ie for further information. Classes are dovetailed to suit both beginners and the more advanced. A broad range of skills are coached each week including basic commands and direction work, hill work, speed, endurance and technical trails. Fees charged for their recent March session were €11.53 euro for one session or a month pass at €48.90.
What happens in canicross? The dog usually runs in front and you (the runner) guide him from behind. Simple as that. The gear needed is not too complicated either – a canicross harness, a bungee line and a canicross belt plus (of course) a pair of sturdy shoes.
Is your dog up to it? Once you know the limit of your dog all breeds, shapes and sizes can take part unless he has a serious health issue. The advice is that the dog should be fully grown – 12-18 months old – before training begins. Obviously, a small dog won't run as fast as a lively boxer (aren't they all!). Older dogs can run but don't expect them to outdo their younger buddies. Females in heat are allowed but for obvious reasons often have to start last.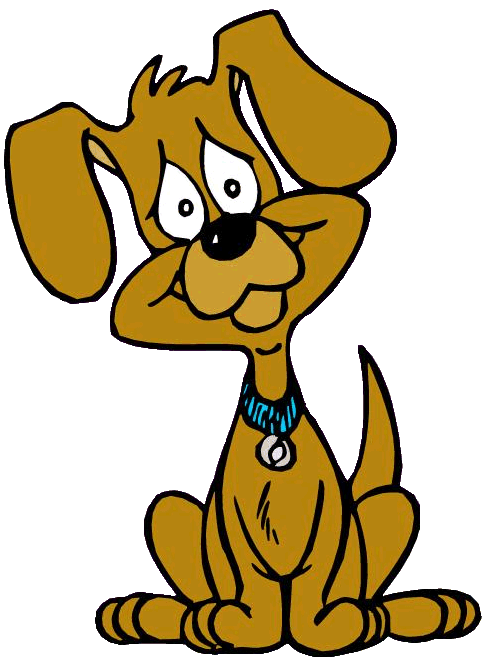 Fear not, you don't have to be a fitness freak to participate as Carmela Caserta writing in the British magazine Edition Dog happily assures us. "You by no means have to be a runner prior to trying canicross". The great side effect is that it keeps dog and owner really fit and healthy. It is also a sport that our canine buddies really enjoy.
Carmela quotes canicross enthusiast Emily Thomas who runs a canine sport retailer business in Gloucestershire, England, called K9 Trail Time. "Dogs run because they love it and get so much enrichment from it, as long as you find the right balance. It is about keeping them stimulated and happy and doing something with them that they really enjoy".
The benefits of canicross are many and varied for both owner and dog as Carmela points out. Even short bursts of running can strengthen bones and joints and induce a better quality of sleep. For example, a short but energetic 20 – 30 minutes can offer as much stimulation as a whole afternoon's normal walk. The rush of energy will help burn up so many frustrations and behavioural issues.
And not just for the dog!
by Desmond Purcell
Journalist
PIC

Glaring absence of dog poop bin at entrance to Dodder Park, old Kiosk end
It happens so often. You are out walking with your dog when he suddenly decides it is time for a toilet break and he offloads onto the pavement. But being a good citizen, you take out your litter bag, clean up the mess and head for the familiar dog poop bin. What an unpleasant surprise then to discover that the bin is not there anymore. Shock turns to anger when it hits you that a good stretch of walking with a smelly poop bag in hand has to be done before any litter bin comes in sight.
PIC

Absent dog poop bin, Rathgar avenue
Twice, this has been the embarrassing situation confronting dog walkers both at Rathgar and the junction of Orwell Road and Dodder Park. At the kiosk, just at the park entrance a stark metal pole is the only sign of where the bin once stood. Similarly on Rathgar Avenue only a pole remains and in both cases all the accompanying litter notices have been removed. The two bins vanished months ago and at around the same time.
This has all the hallmarks of a decision by the City Council. Yet an official who spoke to 'dogs in dublin' promised that the matter would be handed over to Waste Management. What comes of that remains to be seen but we will be keeping a close watch.
The loss of those bins has been felt. Dog owners are telling 'dogs in dublin' that there is now more poop on the street than ever before. One angry woman explained that out walking when her dog catches her unawares, he tries to eat it and gets sick as a result. Even people who have cleared up their dog's offloads are leaving the bags on streets as there are no other bins within a reasonable walking distance.
The City Council has not exactly covered itself in glory with regard to dog fouling. Sure, the law is very clear on the matter. Under Section 22 of the Litter Pollution Act 1997 if your dog offloads in a public place and you don't clear up you can be hit with a spot fine of €150 or a summary conviction of a fine up to €4,000. Yet the City Council should be enforcing it but on their own admission have only issued 27 fines in the last five years. Pretty pathetic.
Litter wardens seem to be very thin on the ground. According to the Journal.ie City Council figures issued to FF Councillor Keith Connolly reveal that in his Dublin north-west constituency alone there are 21,300 houses but only one litter warden. City Council law enforcement is a bad joke.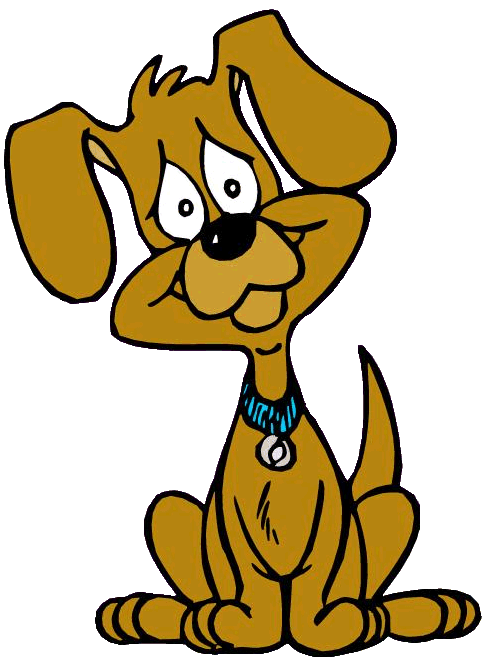 Dublin City Council Litter Prevention Officer Bernie Lillis told the Journal.ie "the local authority has tried many initiatives but dog fouling continues to be a serious challenge". That is itself an understatement. She explained how the council launched a major awareness campaign in 2020 including outdoor ads, radio advertising and messages on litter bins. All well and good but what is needed are far more wardens on the ground and there is no sign of that happening soon.
Another problem is that under the present law the few litter wardens there are do not have much clout. They have no powers of arrest or to demand a person's name and address. To get that info a garda must be present.
Councillor Connolly has called on the City Council to overhaul their current policies. Far more wardens, of course, but also initiatives such as spray painting where offloads have occurred and a more effective distribution of free doggy bags at present available from all council offices and libraries.
​
If the two missing bins are not replaced it puts a very serious question mark over the City Council's commitment to tackle dog fouling. In the meantime, dog walkers may have to rely on the occasional bins that the supermarkets leave outside their premises.
​
But in the absence of any practical help from the City Council and in the words of Tesco – every little helps!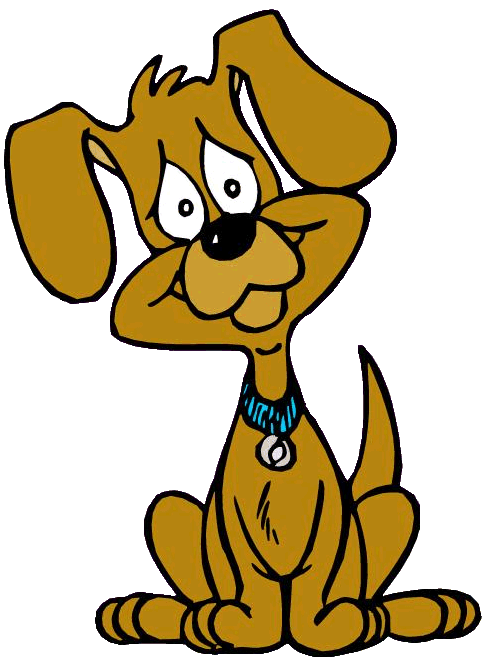 As I breathe in the earlier morning light I momentarily find myself caught up in the grandeur of things in late spring. The 'active' status of the outdoors turns me on. The freshness of nest building. The busyness of hedgehogs awake after slumber. The hot activity in the pond. So much promise everywhere!
Easy to think of things as 'perfect'. To expect things to be so. Yet, the monumental leap is to embrace imperfection. When it comes to dogs, it's all about understanding and accepting what may at first present as perplexing behaviours to be corrected.
Canines greet friends and strangers by sniffing butt! The anal glands are simply a mine field of information. In the sticky, smelly fluid lies a multitude of vital facts. It takes humans, even on the ball types, quite some time to figure out each other. Lots of us mis-judge initially and only find the truth way down the road, often with unpleasant consequences. After a few sniffs a dog can tell age, sex, reproductive status, diet, health and so much more. I take my hat off. What efficiency!
Lying in bed. Twisting and turning restlessly. Body too activated for sleep. I mostly put the over-drive down to being over-tired. Dogs avoid this human conundrum. FRAPs is the technical term. Frenetic random activity periods are common to all breeds of dog. The behaviour is observed in dogs of all ages most especially the young.
The 'lifting the lid' of excitement at the end of a stressful trip to the vet or simply the letting go of stashed up energy underpins a sometimes random blast of wildness. All of a sudden the dog is spinning with tidy tail in front of us or running around in circles as we watch bewildered. Yet, while we allow ourselves to go to bed switched-on, the dog sleeps like a baby! A lesson somewhere here?
PIC Ochir-Erdene Oyanmedeg
Many of us would shudder to know that over eighty per cent of dogs and forty-seven per cent of wolves eat grass daily. Some dog owners who invest in the best dog food find this behaviour a bit unhinging, even ungrateful. I see it in the same vein as I eat rocket salad. Some humans listen to their bodies and eat accordingly but many of us simply can't hear what we are being told. On the other hand dogs always listen and act accordingly.
While there is no definitive explanation for dogs eating grass, theories abound. We do know that chlorophyll, the green pigment in plants, can improve blood health. As dogs are not strictly carnivores, they may turn to grass to find nutrients missing from the diet. Others propose that eating grass can help eliminate stomach parasites. It seems reasonable to accept that swallowing grass tickles the throat.​
At this dynamic time of bursting new life around me, I commit to accepting without quibble the imperfection that comes with it. Perplexing behaviours are grounded. Working with them is the way to go.
elixir for common ...




ulcerative colitis




in dogs
It's a bit like my beloved dSLR camera that sometimes makes mistakes with metering and I have to intervene with exposure compensation! The immune system in dogs can in some cases mistake food, bacteria or other material in the gastro-intestinal tract for foreign substances and respond accordingly. A typical immune response is the immediate dispatch of a regiment of white blood cells into the bowel lining to deal with the perceived intrusion. The consequence of this error can be chronic inflammation of the bowel. I'm talking about the common condition known as ulcerative colitis.
By now you all know me to be a man partial to definitions. My favourite description of colitis comes from a human source, www.niddk.nih.gov
'Ulcerative colitis is a chronic disease in which abnormal reactions of the immune system cause inflammation and ulcers on the inner lining of the large intestine'.
Now for the veterinary science bit from www.merckvetmanual.com
'Colitis is a common disease in dogs and cats most commonly characterized by chronic diarrhea of unknown origin. After ruling out common infectious disease (parasitic, bacterial, fungal) diet change can control signs…' in many cases.
Whatever description appeals, chronic inflammation of the bowel is in the spotlight this month. While Merck include diarrhoea of 'unknown origin', the causes are indeed claimed to be many! pethealth&nutritioncenter.com offer the following explanations​
Genetics. It would seem that some dogs have a predisposition to developing ulcerative colitis for example Boxers.

Diet. In the wild canines eat fur to add fibre to the diet. Furthermore, bone is consumed to create bulk and consequently normal stool. Most of us feed our dogs processed dog food. Admittedly, the quality is variable. Regardless of cost, processed food falls short of nature to a greater or lesser degree.

Incomplete digestion. Proper secretion of stomach acid is essential in the breakdown of larger food particles into smaller pieces so to be absorbed through the digestive tract and eliminated from the body in a healthy manner. It would seem that some processed foods and certain medications can actively interfere with this normal process. Immune system disturbance with consequent inflammation happens when larger food particles cause damage and disease in the digestive tract. The body reaction is simple – eliminate asap, i.e. diarrhoea.

Infection.

Drugs and Supplements. An imbalance is the result of any medication that alters the equilibrium of digestive flora in the gut.
When you notice something askew with your dog take a good look at the stool.
Is it soft or in fact diarrhoea?
Is the dog visibly cramping as a consequence of pain and discomfort in the lower abdomen?
Is there blood in the stool due to ulceration?
Is there a loss of appetite?
Do you notice weight loss?
Is there a general sense of malaise with perhaps a temperature?
A recommended home remedy from www.natural-dog-health-remedies.com for acute colitis is to provide lots of fresh, clean drinking water. After 1 – 2 days introduce a bland low-fat diet of white fish or boiled chicken with rice. Gradually re-introduce normal diet little by little, increasing amount daily as tolerated for a week or so.
Turmeric powder is a possibility to discuss with your vet to address chronic ulcerative colitis in dogs. Turmeric is a spice used in Asian human cuisine. It comes from the root of Curcuma longa and contains the chemical curcumin. It is claimed to have
Gastroprotective properties

Immunomodulatory action with anti-inflammatory properties

Improves antioxidant effects
The Jury is still out on all of the claims, particularly in relation to animals, but one thing is for certain pertaining to both. Neither dogs nor humans can easily absorb curcumin into the body.
​
It is believed that turmeric is safe for dogs in small quantities according to Purina, so something to discuss with your vet.
I favour the use of turmeric paste made up of a mix of turmeric powder, black pepper and coconut oil. Take into account the size of the dog and the severity of the chronic colitis. Begin with a very low dose with food and see what happens. Increase little by little if tolerated. Don't expect instant results. It can take up to 3 months to notice the benefit of the treatment.
​
It is a good idea to discuss using home-remedies to treat ulcerative colitis with your vet first.
Remember, there are no hard and fast rules with it comes to how an animal will respond to a treatment. The fact that makes everything simple, complex, is that every dog is different!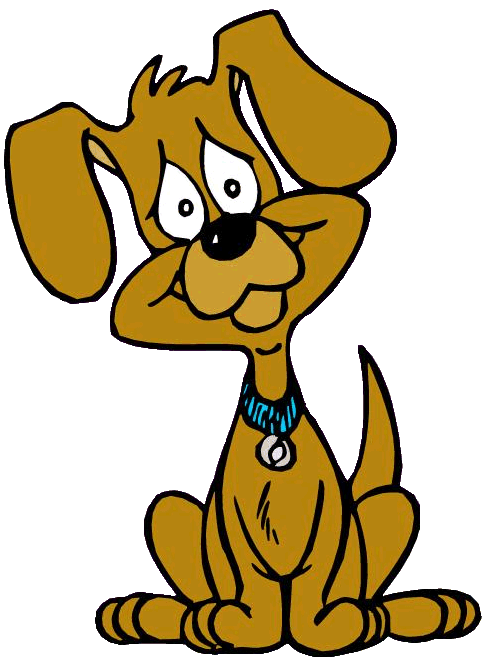 Easter in late spring is bountiful with young. Bird life is vibrant . Lambs graze beside sheep. Naked trees are budding with promise. Flowers abound everywhere. With so much youth around, perhaps it's a good time to tune into learning the language of your dog. It's important to be fluent in the canine language to connect in an empathic way with your new pup as well as your elderberry dog.
According to Adam Millward writing in 'What your dog is trying to tell you'
'To unlock the motive or emotion behind the noise, you will always need to take the audio in context with visual cues and the situation at hand…each dog has its own unique way of saying things'. We are all familiar with the 'noise' spoken of here. Let's take a closer look!
It's true to say that generally speaking the pitch of the bark is a barometer of the emotion behind it. Fear is often indicated by a low bark as is danger. When it comes to excitement and titillation high yelps off the radar can be the order of that precise time of day.
The skill of the dog owner is to decipher what a bark means in a given situation. True, dogs can simply be looking for attention but foolish to stop there. Open our eyes to the broader picture. Where is he? What else is the dog doing? Like any good relationship, the better we come to know the dog, the quicker we can glean what precisely is going on.
Like certain people, some dogs whine a lot. When it is an occasional whine, it is always a signal of discontent. Is the dog unhappy in a particular situation? Does he need you to provide something outside of his reach? Fear and confusion can cause an unaccustomed dog to whine for example separation anxiety. A highly strung dog might whimper when a loud bang happens as with fireworks. Beware if the whine comes with a pant or a yelp as the dog may be saying 'I'm hurt'.
Some dog 'noises' require little or no interpretation. A growl or snarl mostly means that the dog is irritated and feels threatened. The context will rule out growls associated with playtime. Remember that a growl is a final warning before biting action takes place.
The astute dog owner knows that the dog needs to step out of his present mindset. Perhaps some time alone is all that's required. If another dog is involved, providing a distraction for example throwing a ball in the opposite direction in a reassuring way can do the trick. When we behave in a way that makes the dog feel safe in the world usually the contretemps blows over in a jiffy.
A howl can be a canine response to loud external noise for example police sirens or the dog may simply not like the particular piece of music we have on the turn-table. According to Adam Millward, 'the howl could be the preserve of a diva dog'. Don't dismiss the wolf ancestor either who howls to reveal location. Again, context and other signals assist the dog owner to understand the meaning of any one howl. Is the dog telling us he feels alone, or intimidated or is he in fact in pain?
Sometimes we hear seemingly involuntary noises coming from our dogs akin to the human sigh. The satisfied sound the dog makes when he snuggles into his bed for a rest. There's also the negative emanation from the sulking dog who feels ignored.
Amidst the abundance of young life at this wonderful time of year, not alone can we learn to be fluent in the canine language to better understand our young pup, we can also evoke a surprised response from the elderberry who hitherto experienced frustration in his efforts to communicate. No longer illiterate in the most important language on the planet. Phew!
by John O'Byrne
Published Writer
I admit to being a bit of a night owl and often stay up watching late-night films on TV. I rarely stay awake to the end, especially if the plot becomes too convoluted or the dialogue overlong and meandering. I tend to avoid slasher movies with a gender-bending, body-swapping twist and ones with a Halloween theme.
But, to my surprise, I quite liked a recent Disney offering: Marmaduke, a movie featuring talking dogs. Marmaduke is a Great Dane, living in Kansas with his best friend, a cat named Carlos. When they relocate to California, it becomes a sunny, doggy paradise. Marmaduke makes friends with, among others, a tomboyish Australian Shepherd (Emma Stone); a wise Dachshund (Steve Coogan); and a jealous Beauceron (Kiefer Sutherland).
The cast are impressive (including two Miniature Pinscher minions). All things become paw-sible and they all talk a lot (well, the A-list voice-actors have to earn their fees!). Marmaduke had me thinking of other talking-dog books I've read and movies I have seen.
PIC

Great Dane, American Kennel Club
There is a literary tradition of writing in the voice of a dog that begins with Alexander Pope in the eighteenth century:
I am his Highness' dog at Kew;
Pray Tell me, sir, whose dog are you?
​
It continues through Virginia Woolf's Flush (an imaginary biography of a cocker spaniel) to Leon Rooke's novel, Shakespeare's Dog ("I'm Mr Hooker from over Stratford way, pet-mate to Two Foot the glover's son"). Hooker's head is puffed with blank verse, and the other dogs poke fun at him "Next, we know, you'll be wearing pants. You'll be scribbling too."
There is William Cowper's humorous little poem to Beau, a dog with a taste for the avian. Beau's admonition: "if killing birds be such a crime,/(Which I can barely see,)/What think you, sir, of killing time/With verse address' to me?"
In the TV adaptation of George Orwell's Animal Farm, Jessie, a wise and virtuous Border collie, serves as the narrator. She represents one of the oppressed masses under Stalin. Orwell, a politically-minded author, provides enough structural shenanigans here to keep an entire industry of critics afloat.

The dog Garryowen in Ulysses recites verse that bears a striking resemblance to the stanzas of ancient bards. Later, he and the owner are talking in Irish, "the old towser growling, letting on the answer, like a duet in an opera."
Miguel de Cervantes, of Don Quixote fame, wrote a novella, The Conversation of the Dogs, in which Scipio and Bergansa, natives of the city of Toledo, give an account of their lives and adventures.
PIC Beauceron, American Kennel Club
I could go on, but let me conclude with a TV critic's review of Marmaduke: "It's all a bit contrived; the lip movements take a bit of getting used to." But when all is said and barked, surely we should be grateful that man's best friend can jaw-jaw with the best of us.
The life-span of the mallard is 5 – 10 years.
go from ordinary to
extraordinary
outdoors with your dog and the mallard
The Mallard duck is certainly abundant. A familiar sight is the green head and yellow bill. The duck prefers calm, shallow locations usually in fresh water. However, they are also found in saltwater and in wetlands.
The female is decidedly dull presenting in mottled brown but with redeeming iridescent purple-blue wing feathers. The drake sports a green head, white neckband with a chest of chestnut and a grey body.
Mallards rarely dive preferring to dabble near the surface for invertebrates, fish, amphibians and a variety of plants. They are into head dipping or completely upending in the water. They also graze on land on grains and plants.
Mated pairs migrate and build nests on the ground or in a protected cavity. A dozen eggs are incubated for about a month. As the last egg is laid, the female starts to incubate. She sits tight aided by her brown plumage which blends perfectly with the background. She only leaves the nest for a short break and to stretch her legs. Mallards are territorial at this time but males abandon the nest to join other males once incubation is well and truly underway. It takes 24 hours for the eggs to hatch usually four weeks after being laid.
The ducklings stay in the nest for at least 10 hours. Usually in the early morning the female leads her brood to water. Essentially the sooner they get to water to feed the better their chances of survival. They depend on their mother for 50 to 60 days. The nest is abandoned but the family may continue to use it for brooding and roosting.
The further the nest is from water the greater the danger to the ducklings. The mother duck knows what she is doing so is generally best left alone in most cases. Human interference can cause her to panic and abandon her brood. Young ducklings can feed themselves as soon as they reach water and start learning very quickly about what is edible. The down of the ducklings is not naturally waterproof. They depend on their mother for warmth. She also protects them from attack from other mallards. Ducks do not tolerate stray ducklings close to their own brood. Ducklings can breed from one year old.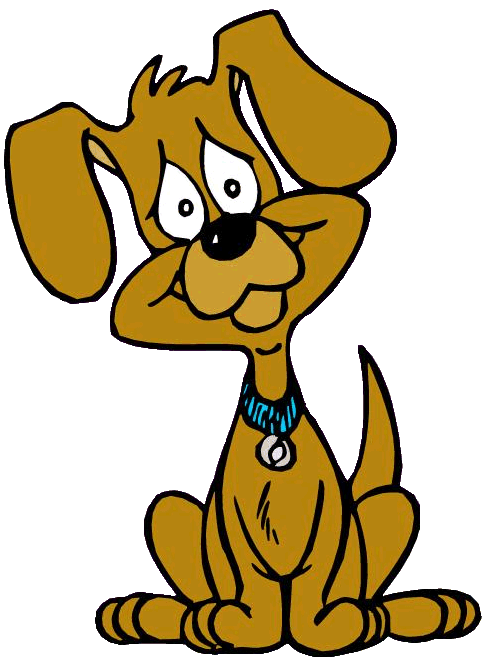 More to this dog's bite than meets the eye
Agnes Chatfield writing from Australia has contributed some marvellous little gems to 'dogs in dublin' eMagazine. There is something haunting, magical and tantalising elusive about how she writes. She has that wonderful ability to turn a very simple episode into something more profound. For example, in the May edition of last year she wrote about an incident where her daughter Anne was bitten by a dog. Out of the blue the dog bites her and she goes straight to the doctor to get a tetanus jab. Yet she never confronts the owner of the dog – why is not made clear.
​
Sure, the subject matter does not seem any way extraordinary. But what Agnes has done is to turn this so mundane incident into something almost existential. A statement on the human condition. How we are at the mercy of the randomness of life and not just our inability to be assertive when we should but almost to willingly let it happen. In a few short sentences Agnes touches on the capriciousness of the human condition.
​
A nugget to savour.
from archive
May emag page
Agnes is Irish.
Married to an English man.
Lives in Melbourne, Australia with her family. She loves to write!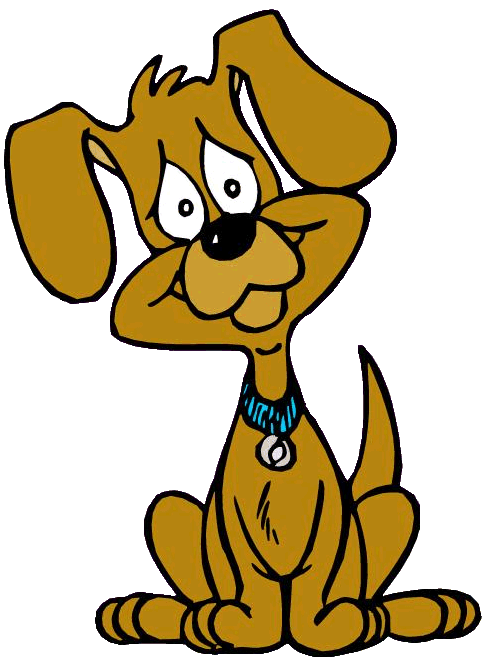 Ouch! Wonder can things hurt more than a bite...
...love

the way you write Agnes!
down under
It was a distressing experience and I don't know why she didn't talk to the man.
Some weeks ago Anne, our eldest, was walking in the street. There was a man coming in the opposite direction and he had a dog with him. As they passed by the dog bit Anne on the upper thigh! Painful!
Home she went. Got the car out. Drove to the surgery to get a tetanus jab.
Days later when she told us I felt concerned. Asked if she talked to the dog owner. She decided against.
I wouldn't know but my friend Ellen reckons that the man was aware of his dog's bite!