'Around here we don't look backwards for very long. We keep moving forward, opening new doors and trying new things because we're curious, and curiosity keeps leading us down new paths'.




Walt Disney
frankly funky fun!




Kritzxx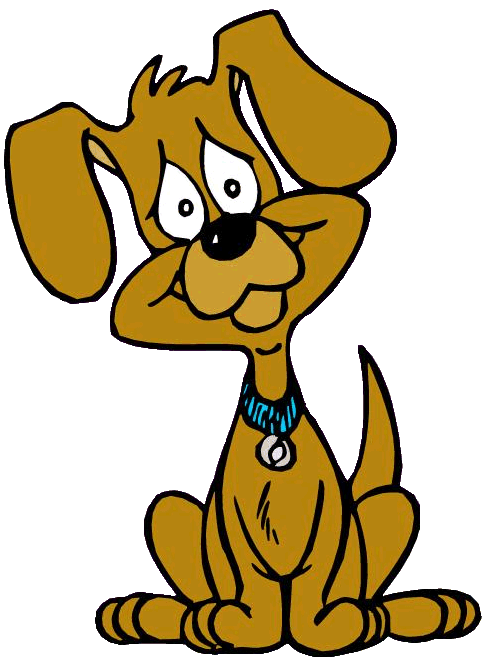 the lively eMagazine
shimmering substance with sun
Listen to
PODCAST 1!
'sumptuous summer'
by Diana Darcy


(podcast 1, episode 1)
'Perception' by Alex K Delph
CHAPTER 1


(podcast 1, episode 2)
IAN O'DOHERTY


top drawer journalist


(podcast 1, episode 3)
the lively eMagazine shimmering substance with sun
PIC Peony gardenersworld.com
order of contents on emag page laptop version



my dogs and me - LETS GREET OUR GUESTS Ian O'Doherty, opinion columnist with Irish Independent & South Dublin Vets by the editor

lead story - FESTIVAL FLUSH by Thomas Cantwell

follow-up - PERISH THE POOP!

DOG SHOWS by Desmond Purcell

local dog oozing charm - HOOKED BY HOPE!

DRAWING by Steffi Baker with details of TEPEE drawing competition for children 4 - 12 years

elixir for common... EYE INFECTIONS in dogs by Eric Lowe

SUMPTUOUS SUMMER by Diana Darcy

go from ordinary to extraordinary - OUTDOORS WITH YOUR DOG AND THE CUCKOO

my pick from archive by Eric Lowe
©All rights reserved by dogs in dublin. It is permissible to refer to material published in both the laptop and phone versions of the eMagazine once proper accreditation is given to both dogs in dublin and also to the author if a by-line is included. However, reproduction in part or whole is forbidden without our consent.
DISCLAIMER: dogs in dublin does not assume or warrant any legal liability for the accuracy, legality or reliability of any of the material published in either the laptop or phone versions. That material is largely for entertainment. Anyone using any of the information published do so at their own risk be it veterinary, commercial, legal or otherwise and by so-doing agree to indemnify dogs in dublin from all liability, costs (including legal), loss, injury, damages which might arise from such use. The views and opinions of contributors to dogs in dublin belong to them alone and do not necessarily reflect the views of the dogs in dublin editorial staff.
SEE YOU at our GAZEBO!
​
'dogs in dublin' eMagazine accepted the kind invitation of the Dog Show to be present in Harold's Cross Park
on Saturday 21st May.
​
Open from 1000 - 1400 hours​​
1100 - 1200
SOUTH DUBLIN VETS
​
'We are a friendly, professional veterinary practice committed to providing an excellent, reliable and trustworthy service to all our clients'. Mark Heffernan, Proprietor
​
Mark, himself, will be out of Dublin so has kindly arranged for his colleague, Jetta Berrill, veterinary surgeon, to be with us at our gazebo to chat with you informally about all things animal health.
1200 - 1300 hours
'dogs in dublin' eMAGAZINE
​
Our Leader Writer, Thomas Cantwell will be with us at our gazebo to gossip with you about the 'dogs in dublin' writing team!
1300 - 1400
Ian O'Doherty, with his dogs
Opinion Columnist
Irish Independent
Ian O'Doherty, born in Dublin in 1971, is an Opinion Columnist with the Irish Independent. He previously worked for the Evening Herald. Also, did some time with Hot Press.
'It seems you haven't really become a success until you have as many people as possible condemning you' an insightful quote from Ian O'Doherty.
It certainly takes a powerful fuse of courage and confidence to speak out, liberally mingled with a psychological toughness to handle the consequences, more strikingly in these cyber times.
On Saturday April 23rd 2022 the Irish Independent published a letter entitled 'Brilliant piece of writing from fearless O'Doherty'.
Brian McDevitt writes of Ian O'Doherty '…many of his courageous articles over the years on many contentious issues, whether we agree with him or not, prove how lucky we are to live in a democratic and free society where we can all air our views without fear'.
What an elixir for the soul to be able to value the opinion of another while not always needing to share it, to celebrate the freedom of a talented journalist to vociferate most especially when you disagree with him.
PIC

Ian O'Doherty

Irish Independent
PIC

The HOTSEAT in our gazebo
Frankly, the humour that can be found in the work of Ian O'Doherty is nothing short of elevating. Sailing close to the wind of 'A-list celebrities' he so advantageously puts pen to paper on the Posh and Becks household.
''According to the nanny who sold her story, Victoria used to scream at her husband: I gave up my music for you. So, the next time you feel like slagging off David Beckham, just take a moment to ponder how much we all owe the man'.*
PIC

Ian O'Doherty

Irish Independent
PIC

The HOTSEAT in our gazebo, a different angle!
What a wide berth Ian O'Doherty can create! When it comes to conservationism he tickles pink by really pitching it to the vegetarians.
​
'It turns out that conservationism can be fun, with the news that the Norwegian red king crab – which weighs in at an impressive full kilo of juicy crabby goodness per shell – must be eaten as much as possible, because it's scoffing all the other fish in Norway. In fact, it would be remiss of all of us if we didn't eat as many of these buggers as we possibly can every week because they now provide a genuine ecological threat to fellow marine life. So, c'mon vegetarians. Let's see how much you really care about the environment'.*
The German philosopher, Arthur Schopenhauer makes a potent, visual comparison between journalists and dogs.
'Journalists are like dogs, whenever anything moves they begin to bark'.
The humanity and clear-headedness of this 'fearless' journalist posolutely blasts through with respect to canines.
''Spring has sprung and now I have a pep in my step.
It was only when I was out walking my increasingly crazy and badly behaved young dogs the other day that the realisation struck me – I was happy'.
We are left with the poignancy of simple things. The implicit impression that regardless of his subject, he seems to have the important things sussed!
Acknowledgements

* YouTube, top20quotes.com
** independent.ie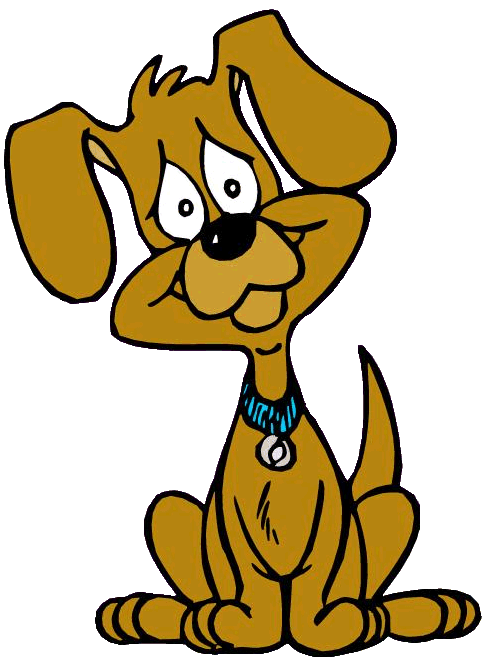 by Thomas Cantwell
Journalist
No doubt about it but we Irish were certainly straining at the bit during those pandemic lockdown years and two elements show this up very well. Firstly, the chaos at a seemingly unprepared Dublin Airport where thousands of stir-crazy Easter trippers, so long denied their annual sun fest in Lanzarote and other Canary Island boltholes, could not get airborne fast enough. Secondly, the vast and diverse range of summer and Autumn festivals which are now clamoring a little louder for our attention after those long, wearisome restrictions.
​
A stroll through the internet to see just what is on offer was an eye-opener. Sure, the true and trusted reign supreme – arts, rock music, literature and food abound - but there is also a platform for the more minority, niche and sometimes – bizarre interests.
For example, where in the world would you have a festival based on a wild mountain goat? Puck Fair (August 10 -12) sees the animal elevated to royalty and holds imperious sway over Killorglin for those days before he is let back into the hills. In the meantime, his majesty gives the royal imprimatur to a 400-year-old extravaganza of trad music and dance, concerts, a horse fair and genuine midnight madness. Cromwell started all this, it would seem. The local story goes that wild goats fleeing from the hills warned the villagers that his Roundheads were on the way.
Then there's the Rose of Tralee (August 19 – 23. Something straight out of the early 1950s and the word bland is too mild to even cover this anaemic excuse of a pageant where a simpering motley of young women from around the Irish diaspora tell Dáithí O Sé how they are going to save the world, stop global warming, protect the Amazon rain forest etc. Presenters really have to earn their fee on this one yet among the heavy hitters who did the stint were Gay Byrne, Terry Wogan and Ryan Tubridy. How this festival still exists defies logic yet it is one of the most popular around and of course, the street fun, live concerts, markets and fireworks do help.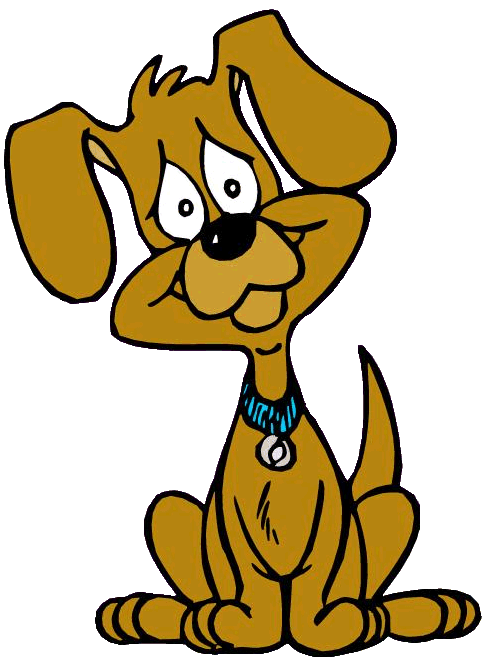 Another beaut is the September Lisdoonvarna matchmaking festival in Clare (Sept 2 – 30). Sophisticates may snigger but word is there is a lot of disillusionment with online dating (it can be a jungle) and the old-fashioned matchmaker is making a bit of a comeback). Whether or not the romantic minded will meet their soulmates there is a moot point but music is a big draw and country and western fans will surely get their money's worth given that Nathan Carter and Michael English are among the top featured names.
A few little gems are worth noting. The Comic Book Festival (May 17 – 21) at Alliance Francaise, Dublin and supported by the French Embassy which showcases Irish and French graphic novels, comics and narrative art supported by live readings and workshops. If you are a movie buff and down Galway way you could pop into the Pálás Cinema for the Galway Film Fleadh of feature films and shorts (July 5-10). For budding writers, the Borris House Festival of Writing and Ideas (June 10 -12) in Carlow features a stellar guest list including Fintan O'Toole, David Puttnam and Fiona Shaw who should help get those creative juices flowing.
Only the young (and very young at heart) who will be happy to endure rain, mud and general misery (depending on the capriciousness of the weather gods) for their helping of rock at Longitude, at Marley Park Dublin (July 1-3) or the Electric Picnic (Sept 2-4), Stradbally, Co Laois.
Aficionados of medieval, renaissance and baroque music must be more numerous than I thought for they certainly get a generous look-in this summer with the West Wicklow Chamber Music Festival at Russborough House and Park (May 18 – 22); Galway Early Music Festival (May 27 -29); the Dublin International Chamber Music Festival (June 7 – 12) which will be scattered around some very spectacular locations such as the Botanic Gardens, Castletown House and Rathfarnham Castle. Not to forget the West Cork Music Festival in Bantry (June 24 – July 3) and chamber music features on Valentia (August 18 – 24).
In popularity, arts and literature love-ins are leaders of the pack. Most of us may not associate Dublin City Council with anything creative but the International Literature Festival (May 19-29) is their baby with the prestigious Dublin Literary Award on May 19. Carlow arts bash (June 7 – 12) is aimed at "a stimulated, eclectic and curious audience" – their words. Dalkey Book Festival (June 16-19) is offering 60+ page turning events and slightly further afield in Kells, Co Meath - the Hinterland festival of literature and arts (June 23 – 26). Kilkenny Arts Festival (August 4 – 14) is offering, classical music, a new opera and outdoor theatre (hope the weather stays fine)!
​
Hardly a mention of dogs, you might say. Not so. There is the return of the festival in my own bailiwick of Harold's Cross on May 21/22 featuring a DOG SHOW in the Green on Saturday, May 21.
At least one festival which is giving our canine buddies a look-in!
PIC Wix Media

The pre-show scrub
PIC Wix Media

Jury at a dog show
Last month in 'dogs in dublin' Desmond Purcell wrote about two missing dog poop bins – one on Rathgar Avenue and the other on the junction of Dodder Park and Orwell Road – just at the kiosk. On foot of complaints from dog walkers Desmond contacted the city council over seven weeks ago. They promised to look into the matter but to date the bins are still missing. In a follow-up call we spoke to area manager Padraic Gallagher who referred us to Bernie Lillis, in charge of waste disposal. We emailed her about the situation and we await results.
PIC Rasa Kasparaviciene
by Desmond Purcell
Journalist
PIC

Sebastian Coman Travel
Dog shows are an important feature in the canine world. Yet for many dog lovers it is a world apart with only a hazy idea of what goes on at these events – although Crufts will ring a bell with most.
Basically, dog shows evolved to judge how well dogs conform to their respective breed standards. The dogs that compete are regarded as breeding stock and therefore cannot be spayed or neutered. Naturally owners and trainers put in a lot of time, effort and money to ensure they are at the peak of their health, look great and are able to behave themselves among people and other dogs when competing in the various grades such as Best in Breed; Best Veteran in Group; Best Veteran in Breed – to name but a few of the various categories:
Limit Show (which you can enter on the day)

Breed Shows both Championship and Open (for a Specific Breed)

National All Breed Shows both Championship and Open for all Breeds

International All Breed Championship Shows for all Breeds Recognised by the FCI International Canine Body (Fédération Cynologique Internationale)

Group Shows both Champion And Open for Breeds Within the Specified Groups
(2/3/4 and 5 must be entered before a closing date to enable a Catalogue of the Show to be printed).
These are competitions taken very seriously by owners who for the top-level shows often hire experienced handlers who know how to make their dogs really stand out in the ring. For pedigree dogs the Irish Kennel Club shows fall into several categories:
Best of Group breeders often favour dogs that have featured in shows so that the pups will have all the sought-after traits of that particular breed
The most famous dog show in these islands is, of course, Crufts, which returned in March in all its glory in Birmingham after an absence of two years because of the pandemic. As always it was a spectacular event with over 20,000 dogs on show from over 38 countries held over a huge area of 23 acres.
PIC Wikipedia.org
We have our own impressive shows organised under the Irish Kennel Club's Code of Ethics. For example, there are All Breed Championship shows listed for Mallow (June 5); Kilkenny (June 25); Clonmel (June 26); and the Munster Agricultural Showgrounds (July 24) and there is an International Championship Show at the same venue on July 23. For more information check out the Irish Kennel Club website.
There are certain terms dog show personnel use which may or may not be familiar to the average dog walker. Here are a few: -
​
Breed Standard – a written description of the physical and temperamental traits of a specific breed against which all dogs of that breed are judged.
Conformation – as the name implies it describes how the dog conforms to the Breed Standard.
​
Gait – how the dog walks and runs around the ring.
​
Stack – how the dog stands while been shown which usually means on all four paws which are aligned.
​
Bitch – A female dog not spayed. An intact male is just called a dog.
PIC Pixabay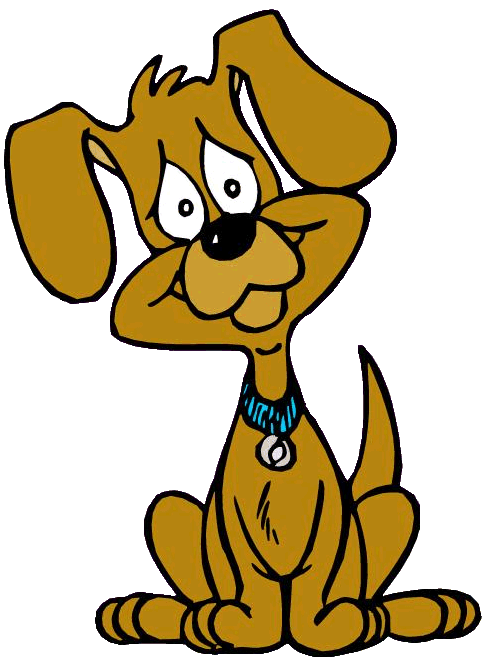 Since dog shows first emerged in England back in 1859 their popularity has spread worldwide. However, it is fair to say that they have their critics who see them as 'beauty contests' and claim that shelter dogs are denied a place in a home by people preferring status breeds. But this cuts no ice with the majority of the canine fraternity who espouse their educational and entertaining value and help people hoping to get a dog a chance to view breeds they had not seen before.
If you are interested in exhibiting your dog the advice from the Kennel Club is to attend training classes which are held each Tuesday night on Basic Obedience, Ring Craft etc., at their National Show Centre, Cloghran, Swords, Co. Dublin and elsewhere throughout the country. For further information contact the Irish Kennel Club.
Anyone who had the chance of catching the highlights of Crufts on Channel 4 can't have been but impressed by the enjoyment experienced by both spectators and exhibitors.
And, most important of all – the dogs had a great time too!
Thomas Carroll

, Kenilworth Road, is the proud owner of humdinger

Hope

. Watch out for her allure at the local dog shows this summer!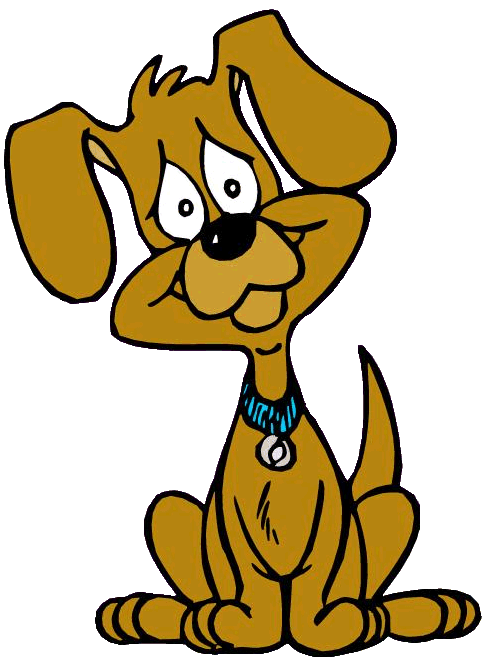 SEE YOU at our GAZEBO!



on-the-spot


TEPEE


drawing competition
for children 4 - 12

1000 - 1200 hours
I just love to draw! As a child I revelled in it. Ripping out page after page of used copy book. Hungry for yet another clean sheet to fill with whatever passing thought stayed long enough in my mind. Something I'm still proud to say I share with Pablo Picasso! 'I draw like other people bite their nails' said he. Unlike Picasso, my father rolled up my mountains of creativity daily and placed them in the fireplace. He simply hated waste.
Talk about being in good company! When it comes to drawing I also share the thinking of Edgar Degas! 'Drawing is not what one sees but what one can make others see'. Naturally, I impetuously put my name forward to write a piece for the June edition about the on-the-spot drawing competition for children happening this month at 'dogs in dublin' gazebo. Of course I'm over the moon to have got the nod.
Excited is an understatement when I reflect on the prospect of the children drawing our Kritz. He is such a charming rogue. Full of crafty cleverness and positive perks. The way he pops up on the emag page like a ray of sunshine, comfortable in his own skin. There is something reassuring about his presence, a vital quality in his eyes that draws the soul. Kritz is wherever he is, now. The perfect subject for a quote from George Bridgeman. 'In drawing, one must look for or suspect that there is more than is casually seen'.
As you probably all know by now, 'dogs in dublin' eMagazine have a Gazebo, independent but beside the dog show, part of the Harold's Cross festival, in Harold's Cross Park on Saturday 21st May 2022. The on-the-spot drawing competition for children is just one of the events that will take place at our Gazebo, open from 1000 to 1400 hours. Something important to note. The drawing competition runs from 1000 until noon.
It's exciting that the children will draw in a pair of tepees, pink and green, adjacent to the Gazebo. As a child that sort of curious location would have driven me wild! There are three categories: four to six, under nine and under twelve. Each child who wants to participate will be given a hard postcard, a tub of crayons and for those between the Tepees (if weather permits) a kneeler. Of course some children will be like me and finish in a jiffy while others will be more ponderous. The tepee manager will ensure that no more than two children will draw in each tepee at any one time and that the finished drawing is handed in with the name and age of the artist as well as keeping an eye on the return of the tubs of crayons and kneelers for the children to follow.
What I simply adore about the competition is that after prize-giving at 1300 hours every child who participates can take their drawing home as a memento of the day along with a 'dogs in dublin' badge. There will be a single prize-winner in each category who will pocket a very limited edition of a pencil case specially designed for 'dogs in dublin' to show-off in school! A bit like a trophy that you don't have to give back! What better way to commemorate a win!
elixir for common ...




eye infections




in dogs
Your dog's eye is crusty, itchy and red. There is an ugly discharge of pus or tears. What do you need to do about it?
PIC Sebastian Coman Travel
Conjunctivitis, or pink eye is a common eye infection in dogs. The membrane that lines the eyelids and white portion of the eye is inflamed. The conjunctiva can be irritated by allergies, dust particles, infection among other things. Hair in your dog's eyes for instance can cause irritation that can lead to conjunctivitis especially if it's matted at the corners. Simple regular brushing of the hair back can train it to stay where it belongs.
​Beware that any eye infection can result in permanent damage. If conjunctivitis does not respond to simple home remedies and is persistent, consult your vet immediately. Anti-biotics may be needed to deal with an infection. There is also a condition known as keratoconjunctivitis sicca or dry eye which occurs when there are a shortage of tears to keep the eye lubricated. The vet can test the dog's tears to diagnose this condition. Sometimes all that is needed is treatment with lubricating eye drops. In severe cases, anti-biotics and steroids can also be required.
Some simple home remedies for
common pink eye are as follows:
Clean the discharge using a soft clean cloth or cotton ball soaked in lukewarm water. Squeeze it out. Gently wipe away the discharge moving away for the eye. Alternatively, use an unscented baby wipe. Use separate wipe for each eye if both are affected.
Instead of using water you can use an over-the-counter eye-scrub which may cause less stinging than water due to pH balance.
While eye scrubs can keep the lids clean, a good way to wash the surface of the eye is with simple lubricating eye drops applied a few times daily to remove particles that may be causing the irritation. Reduce the frequency as condition improves.
Covering the dog's eyes with a damp, warm compress can be very soothing. Simply moisten a soft, clean cloth in lukewarm water, wring it out and gently hold it across the eyes for five minutes while talking soothingly to your dog at the same time. If the dog panics with both eyes covered, then apply the compress to one eye at a time. Be sure to rinse the cloth thoroughly before placing it over the other eye. Of course if only one eye is affected, treat only that eye.
Natural Dog Health Remedies
suggests rinsing an infected eye with homemade eye wash that contains 1 teaspoon of salt, 1 cup of distilled or filtered water and 10 drops of one of the following herbal extracts: eyebright, calendula, chamomile, red clover or St. John's wort. Use a dropper to rinse the irritated eye two to three times per day.
suggests making a chamomile tea, soaking a cloth in it, and using that as an eye compress. Apply it to your pet's eye for a few minutes two or three times a day.
Dog Health Guide suggests that dog conjunctivitis home treatment can include homeopathic remedies such as the herbs burdock, rosemary, and meadowsweet
When travelling to the dog show or anywhere with your dog, avoid allowing him to put his head out the window. Debris can get in the eye and make it more prone to infection.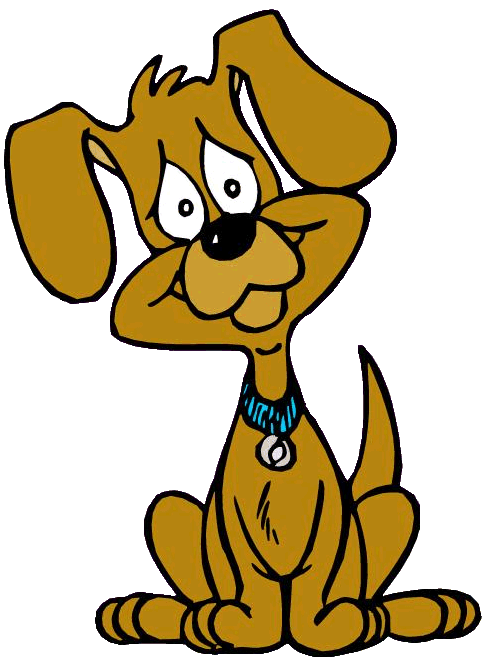 Summer time spells sumptuous summer festivals. That crazy time of year when we all go a bit bonkers. Dublin city usually offers a wide variety of opportunities to let our hair down. There are umpteen local festivals, many front-lining with a dog show event. I'm not into showing George (my beloved chocolate Labrador) but we both happily soak up the associated buzz and bustling activity with dogs, people and children everywhere we turn.
Take your pick of the larger fry! Bloomsday festival, circa the 16th June, with Leopold Bloom, the central character in Ulysses, behind the title. The festival takes place in various locations in the Capital, with readings, performances and walking tours of places mentioned in the book. My personal favourite of Joyce is 'Dubliners', a delightful book of accessible short stories which speak simply to me.
I was intrigued by The Festival of Curiosity when I attended in July 2019. No place for boredom here! I suppose you could say that the event merges art, technology, design and science. There were exciting immersive experiences, extraordinary installations, interactive pop-ups that were a howl, theatre, film and art. Another favourite of mine is Longitude, one of the biggest outdoor music festivals which usually happens in July in Marlay Park.
Summer festivals, whatever the nature, are a great way to immerse yourself in something zany. The local festivals are usually free with car parking the only expense on the day. The diversity of activities means that we are guaranteed to see things that spark our curiosity, things that make us wonder. Often hard to get your head around. Simply so much going on at once!
Of course crowds can be a bit overwhelming especially for dogs at local festivals. If the dog is highly strung or sensitive, it's a good idea to come along first thing or near the end when the dust is settling. Whatever works so that the dog doesn't miss out on the fun. When it comes to families, be prudent to plan in case members get separated. It can be a game changer to have a plan in place to stick together, who will stay with who, to identify the boundaries. Chat beforehand about what each person would like to get out of the event, including the dog. As we all know flexibility is pivotal. A willingness to abandon our original agenda when things go unexpectedly pear-shaped can turn a potential disaster into a fabulous day out in summer.
No one enjoys anything on an empty stomach. Summer festivals are so much more fun when everyone is well fed and rested on arrival, including the dog. As much of the activity takes place in the open air, have sunscreen and sun hats handy. Of course umbrellas and rainwear are essential if the weather turns nasty. Drinks and light snacks on tap can save a lot of frustrating queueing for refreshment as well as being ripped off. Easy to carry compressible water dishes and bottled water work well for the dog.
Bring a camera but make the focus of the summer festival the here and now. That way you have pictures in your head that far exceed the capacity of even the most advanced digital technology money can buy. Most of all have fun this summer!
"The cuckoo comes in April.
She sings her song in May.
Then, in the middle of June, she changes her tune,
and in July, she flies away,"!
PIC Birdlife International
go from ordinary to
extraordinary
outdoors with your dog and the cuckoo
When outdoors with your dog in open spaces in May, keep your ears peeled for probably the most spoken of bird song.
The male is responsible for the distinctive 'cuckoo' sound which proclaims the arrival of summer. The female spouts more of a low chuckle. The end of the breeding season is heralded by a change of tune.
A bird, not at all into nest construction or sitting tight, the cuckoo depends on other birds to do the dirty work. Unlike most birds who lay their eggs in the morning, the cuckoo prefers the afternoon. However, the cuckoo manifests a strong work ethic and inherent intelligence in other departments.
The cuckoo travels six thousand miles from central and Southern Africa to pass the summer with us. It is estimated, according to thatsfarming.com, that circa four thousand breeding pairs honour us with their presence between April and August. The three month breeding season in these isles is optimised by the cuckoo, favouring open areas with lots of meadow pipit birds around. The female can lay as many as twenty eggs in the nests of different birds, the meadow pipit, dunnock, crow and reed warbler being the principal targets. Often, the nests of smaller birds are selected. The female cuckoo will frequently remove one of the host eggs as she lays her own to fool the host bird into incubating the donated egg.
A bit of a minx in more ways than one, the male song is probably the most conspicuous vocalisation of all Irish birds, yet the cuckoo is only sporadically seen. You and your dog are considerably more likely to hear this bird than clap an eye on it. Be sure to look up to the sound of fast flapping overhead. The wings of the cuckoo are not raised above the body in flight so the fast wingbeats distinguish it from the sparrowhawk. The underparts of adult males are white and black barring, over a grey head, neck, back, wings and tail. If you and your dog are lucky enough to hear the cuckoo in May as you amble lazily together across open country, pay extra careful attention to hear the change of tune in June.
PIC

Cuckoo Chick

Artur Tabor
When it comes to specifics, how about this for attention to detail? An adult female cuckoo will lay her eggs in the nest of the bird species by which she was reared herself. A clever system of laying eggs, almost identical to the eggs of the host has evolved by necessity. It's all about survival of the fittest. Feeds often and grows quickly, the cuckoo chick has a distinctly orange beak which serves to stimulate the hunting instinct of the host birds. The outsider chick will constantly beg for food from its foster parents. In fact the chick will work fastidiously in the first few days after hatching to clear the host nest of eggs and baby chicks so to make space for itself to thrive. A chick can grow to full adult size in about a fortnight! Although a very smooth operator, twenty per cent of cuckoo eggs are rejected by the host bird.
Of course the adults leave for Africa at the end of the summer or early autumn abandoning their young yet again to find their own way. A distinct absence of responsibility combined with a decided insensitivity to other birds throughout defines the attitude of the cuckoo. No other bird behaves in this way. The cuckoo chick will follow the adult cuckoos to Africa in Autumn often to return to the area where it was hatched the following spring!
Sources

Thatsfarming.com
Birdwatchireland.ie
Irishgardenbirds.ie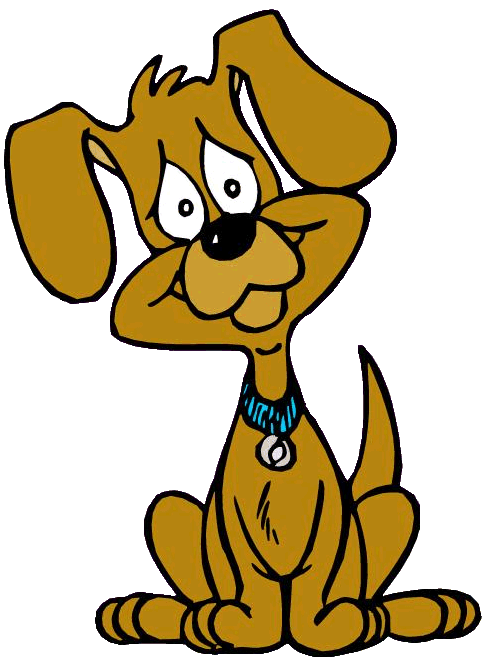 A prism eye view of the vet's world
I tend to see vets as through a prism – many sided. When our animals are in need they are there. The relief it brings to both owner and animal when the problem is sorted – well, most times anyway – is palpable. Another side is that they live with death. They have to put our cats and dogs to sleep – permanently. This very stressful and distressing aspect of their work was dealt with great understanding and sensitivity by the editor of 'dogs in dublin' last June. That edition, just like the prism, touched on the diverse ways client and vet relate.
​
Yes, there is the joy and the sadness but also the cost. It can be prohibitive, and there was the striking example of Patricia Garavan who had to cough up €900 trying to find a diagnoses for her dog's problem. Frustrated by the cost she switched to the Red Cross Mobile Veterinary unit which got to the root of the problem for just €20.
​
While I have great respect for vets and for what they can do, I am also a strong believer in avoiding needless expense by learning to detect what is troubling our animals – and if so – can we treat them ourselves? While conventional medicine has its proclaimed place, alternative cures should not be dismissed – and that is my particular niche. In many common ailments it can be effective when the process is meticulously adhered to. My mission is to introduce 'dogs in dublin' readers to the simple possibilities.
​
I enjoyed the humour in that June edition and John O'Byrne had me rolling over with his contribution about writer Roald Dahl's encounter with a flatulent bulldog.
​
Finally, a quote from an unknown source in that over-all insightful spread on vets last June has stuck in my mind:
​
"Good veterinarians talk to animals
Great veterinarians hear them talk back".
​
No arguments there!
from archive
June emag page
PIC veterinaryapparel.com
PIC veterinaryapparel.com
If you have ever been a pet owner, you know when something is not right with your pet. If only they could talk to tell us how they feel.
My dog, Misty, was just 5 years old when she took to her bed unexpectedly. She wasn't eating or being her usual playful self.
We decided it would be best to pay a visit to the vet. They were not sure what was wrong with her so they did some blood tests and we paid extra to have them sent to England to be reviewed. The results from the blood tests showed nothing unusual yet Misty was still acting out of sorts. We were out of pocket €900 and our worry was worsening for the health of our poor dog.
We decided to try the Red Cross Mobile Veterinary Unit. My experience with this vet was better than any money could buy. We were only charged €20 yet met with the highest standard of care. This vet was very insightful and asked many questions about my dog and her every day life.
He asked if anything had changed around the house that week.
​
It was Christmas time and my brother had put some reindeer ornament lights out in our back garden. The vet concluded that Misty was intimidated by the new reindeers who were now taking over her garden. We removed them and to our surprise she bounced back to her happy self!
We learned that it isn't always the medical problems that cause issues with our pets. They have personalities just like any of us and don't like their noses put out of joint!!
Great to see you again this month Patricia! Spot on! We get spooked too!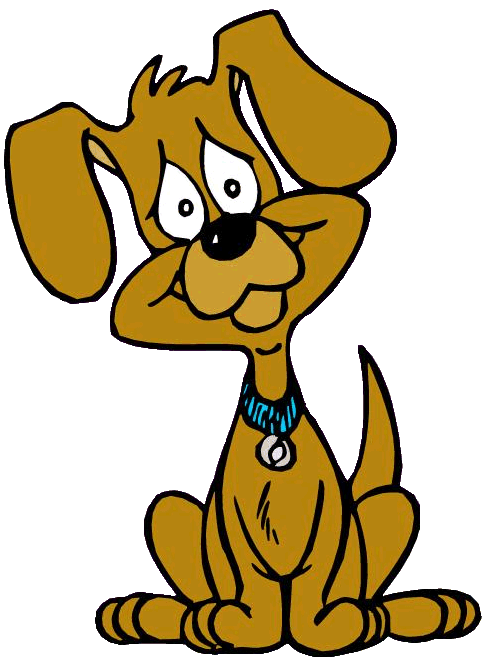 PIC Background veterinaryapparel.com