Our Philosophy


If you don't ask,
the answer will always be no.

If you don't step forward,
you will always be in the same place.

If you don't go after what you want,
you'll never get it.
frankly funky fun!




Kritzxx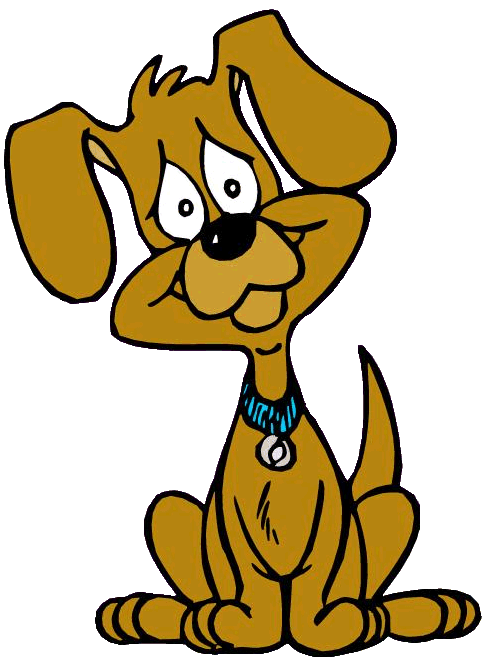 the lively eMagazine
shimmering substance with sun
CHAPTER 1
CHAPTER 2
CHAPTER 3
'Perception'
by Alex K Delph


(podcast 1, episodes 2 ,4 & 6)
IAN O'DOHERTY


top drawer journalist


(podcast 1, episode 3)
'poodle park party'
by John O'Byrne


(podcast 1, episode 7)
'sumptuous summer'
by Diana Darcy


(podcast 1, episode 1)
'unchartered untroubled'
by Steffi Baker


(podcast 1, episode 5)
the lively eMagazine shimmering substance with sun
PIC Dianthus Gardener's World
order of contents on emag page laptop version



my dogs and me - horizon hideout

lead story - vigilance by Thomas Cantwell

poodle park party by John O'Byrne (also by podcast, episode 7)

PERCEPTION, a psychological novel is published

dashing, smashing dog by Steffi Baker

elixir for heatstroke in dogs by Eric Lowe

alsatian act by Diana Darcy

go from ordinary to extraordinary - OUTDOORS WITH YOUR DOG AND THE SWALLOW

cat in the box - cats on a leash by Thomas Cantwell

Make history in Ranelagh by Thomas Cantwell
©All rights reserved by dogs in dublin. It is permissible to refer to material published in both the laptop and phone versions of the eMagazine once proper accreditation is given to both dogs in dublin and also to the author if a by-line is included. However, reproduction in part or whole is forbidden without our consent.
DISCLAIMER: dogs in dublin does not assume or warrant any legal liability for the accuracy, legality or reliability of any of the material published in either the laptop or phone versions. That material is largely for entertainment. Anyone using any of the information published do so at their own risk be it veterinary, commercial, legal or otherwise and by so-doing agree to indemnify dogs in dublin from all liability, costs (including legal), loss, injury, damages which might arise from such use. The views and opinions of contributors to dogs in dublin belong to them alone and do not necessarily reflect the views of the dogs in dublin editorial staff.
Left the Corporate world behind on my 57th birthday. Needed to find a new challenge in life. My passion for animals drove the search. The sparkle and vivacity of a pair of two month old Boxer pups presented themselves flamboyantly in February 2019. Little did I know then that this duo would transform my bedroom, and me.
Trained them myself. Everyday. Very quickly the bright sparks picked up on my counsel. Then, equally expeditiously graduated to the pleasure of disobedience. Struggling with their superior strength took it's toll. By November the powerful need to write about my trial by Boxers resulted in what has been described as a mini-magazine– 'three of us boxed'*.
​
​
Within weeks my bedroom window became the location of my new office. This time I am in charge. I soon found myself with a website, www.dogsindublin.ie. Started from scratch! Hitherto I had avoided 'social media'. Now, frankly I had to learn how to use it and fast! Scary and 'crazy' exciting all at the same time. I worked hard when I wasn't out walking my dogs. Separately. Simply could not manage them out together.
We are grounding ourselves in the world of concrete things. This May we presented our first Gazebo event, beside the Dog Show in Harold's Cross green. Among our guests the top notch journalist, Ian O'Doherty. The Tepee Drawing competition for children proved a snap. In September we hope to do our second, this time promoting PERCEPTION and our PODCASTS. Our first podcast is on Spotify.
Professional camera, tripod, photography books, sound engineering software manual monopolise my bedroom these days. Bookmarks, badges, table placements designed by me strewn everywhere. The dogs who ignited my creativity by their innate dynamism sleep here quietly at night.
*located 'archive 21' page
by Thomas Cantwell
Journalist
Did you know that your dog has a bigger chance of 'going walkies' in June, July or August than any other part of the year? Well, according to petlog.org.uk who have been keeping a sharp eye on missing cats and dogs in Britain over the past five years there is a 61pc increase in dogs going missing or being stolen during those months than any other time of
the year. Hard to see how this could be anyway different this side of the Irish Sea.
Petlog spokesman Bill Lambert is quoted in issue 45 of Edition Dog that we should not be too amazed at how the summer plays out with our furry friends. He says: "Routine changes, children at home for the holidays, owners go away or abroad and we're spending more time out and about in gardens, parks and perhaps exploring new and less familiar outdoor spaces."
The sobering thought is that when our dogs go missing it is too often our own fault. We are not being vigilant enough. With all those summer activities there is a tendency to let the guard down. A change of routine and more visitors around can have an impact on your dog. Just to get away from it all - if the house or garden is not secure - he may wander off and get lost. This can certainly happen on holiday when your canine buddy is thrown into new and unknown territory. If you do go on holiday and leave your furry friend in the hands of a pal or relative check to see if they are up to scratch on the serious demands of looking after
your dog?
However, if your dog does go missing no need to panic and all is not lost. You can be reunited with your lost bundle of joy although nothing is guaranteed. Your first port of call should be the ISPCA website which tells you what steps you can take. First and foremost, make sure your dog is microchipped. If not then that's a big 'no no' because it's the law - to quote from RTE's regular 'get your TV licence' warnings. Having your dog microchipped seriously raises the chances of your dog being returned to you. All vets, dog wardens and animal rescue services will always scan for the microchip.
The ISPCA lost and found section will also require other details such as breed, sex, special markings, a recent photo of your dog and your contact details. It allows you to review lost pets; report lost pets and view or report strays. The ISPCA also advises to give the same information to your local dog warden (if you can find one) or your Facebook page (if you have one).
Another avenue worth trying – possibly in parallel with the ISPCA – is Lostandfoundpets.ie. This is a site dedicated to lost and found dogs and cats among others. They offer to connect your notice to "multiple social networking and third-party websites" thus ensuring a very wide base. Both sites offer their services free but will take kindly to donations.
​
"Our aim" Lostandfoundpets.ie explains "is to make reuniting lost pets with their owners in Ireland as quick and easy as possible". They also show heart-warming photos of people reunited with their cats and dogs. Very reassuring. Although not so reassuring is their statistic for Found 7348 as against Lost 12638. Over what period these figures relate was not stated and my request for clarification remained unanswered.
We owe it to our furry buddies to keep that extra eye out for them in the busy summer months. Prevention is the best cure and is the only way that guarantees they keep a wide berth from that chilling statistic of the lost.
by John O'Byrne
Published Writer
Recently, while out for a ramble in my local park, I happened to come across a "Poodle in the Park Party". Three poodles of different colours and sizes cavorting on the grass, in close proximity to their adoring owners. It was fascinating watching them as they chased around, wagging their tails and presenting themselves affectionately to strangers, nuzzling and nudging, as is their wont. They appeared to have very individual personalities, and were very happy to be together. Although not a dog owner, I found them intriguing, so reckoned some in-depth canine research was called for.
It was always thought that poodles originated in France. Actually, they originated in Germany; their name is derived from the German Pudel, meaning puddle, or from puddeln, to splash in water. The poodle's close shave or clip dates back to its retrieving days, when it was adopted as a practical measure to keep them from sinking under the weight of their coats as they dived into rivers to retrieve birds.
Shortly before the French Revolution, poodles were taken up enthusiastically by the ladies of the court at Versailles. In the early 20th century, the breed was downsized to the toy poodle and then the miniature, as more people wanted the poodle as a companion and not for hunting.
As a result, the breed attained an aura of preciousness. Many American icons have owned poodles. Elvis Presley was particularly fond of the breed. He kept them as pets and frequently gave them to girlfriends. Other famous poodle owners include Elizabeth Taylor, Jackie Kennedy, Lucille Ball, Marilyn Monroe, Katharine Hepburn, and Walt Disney.
It's a smart, energetic dog, known for its curly coat and three size varieties: toy, miniature, and standard. All sizes are considered to be the same dog breed and, as such, are held to the same breed standards. Under the poodle's frilly, low-shedding coat is a powerful athlete and a wonderful companion. They adore attention and pampering - and, of course, partying!
Poodles were the 'breed-de-jour' of the 1950s, and Hollywood actresses would even get their hair styled to emulate these intelligent pets. Just in case you need reminding, they adore attention and pampering - and partying! The most pampered pooch in history was Masterpiece, who belonged to a Russian Count named Pulaski. Besides travelling to Cuba as a goodwill ambassador, being personally invited to attend fashion week en Paris and modelling alongside some of society's most beautiful models, Masterpiece was often the guest of honour at the ritziest events in New York society. He reportedly earned $11,000 - a year back in the 1950s, equivalent to $125,000 today..
Masterpiece was trained by the lion tamer from the Bronx Zoo, and his owner's favourite trick will make you laugh; Pulaski would ask Masterpiece, "Are you a communist?" and Masterpiece would shake his head.
What makes Masterpiece stand out from other high society poodles of his time was the mystery surrounding his disappearance or dognapping. (Apparently poodles were the most commonly stolen breed at the time). Masterpiece was kidnapped from Poodles Inc. which was an exclusive poodle salon and boutique one afternoon in May 1953 and was never heard of or seen again. His disappearance devastated his owner and mystified the FBI. A mystery to equal that of Shergar.
On a lighter note: My favourite cartoon is a poodle sitting in the barber's chair, saying: "Nothing special, Joe, just the usual embarrassing cut."
PIC

White House Portrait 2003

Wikipedia
By the way, was there any truth in the rumour that Tony Blair
was George W Bush's poodle?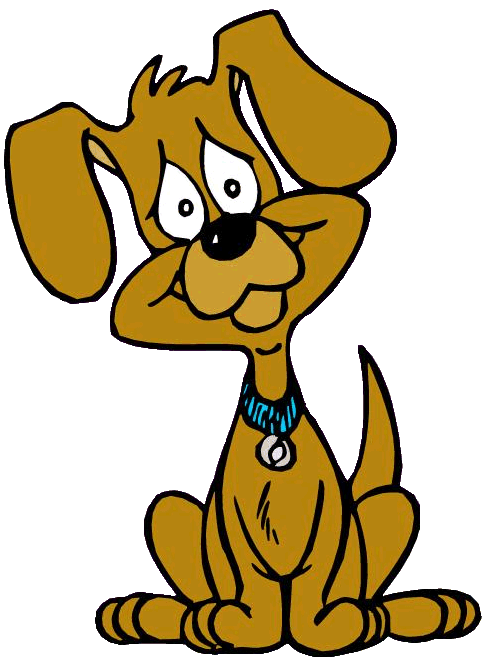 The action of this gutsy, cutting-edge story takes place over a six month period during lockdown restrictions.

Alex K Delph explores the plight of two outsiders, both under threat in different ways, by the jaw-dropping, living, communication power of a prestigious retired architect.

George Wilson (61) is an Englishman, who moves to Dublin with his dog in December 2020. The retired policeman has been writing novels for a decade with three already published. He is in the process of writing his fourth, to complete the book deal that he agreed with his publisher based in London.
Disillusioned by the political landscape in Britain post Brexit, he takes the plunge to purchase a cottage by the river Dodder knowing next to nothing about the Irish and their ways.

Clara Browne (60) is a Dubliner, born in Sandymount to a Church of Ireland family. Her life has been a blundering process as a consequence of what happened to her as a toddler. The powerful drive to get to the bottom of what took place back then began in her late teens ultimately leading to a legal marriage with Paul Browne. For the first time in her life she has the physical and psychological comfort of a real home where she is accepted. Albeit a primary home with Paul excelling in the role of elder uncle and mentor. Her emotional life is an empty shell but their agreed arrangement gives her the freedom to fill it if she can. In an attempt to escape the poignant emptiness within she finds herself in a situation that hither to she would not have believed could take place. These days her life revolves around her dog, Edwin.

Paul Browne (76) is a retired accountant. He lives in the same house where he was born. A street-wise man, he has guided Clara to uncover the truth about her past. Happy with his well-established, cosseted lifestyle, he has the courage of his convictions proving himself to be an indispensable support to the strong yet fragile Clara. Although it takes quite some time, he finally figures out the extraordinary behaviour of an ex-client of his, Ben McDuff.
Ben McDuff (64) is a retired architect living in Donnybrook. An exemplary citizen of the city of Dublin, devoted family man as well as an active member of the community, he is highly respected and even revered. A fit and highly capable grandfather, he knows a thing or two about how to convince those around him. As a widower, he meets Clara Browne while on horseback and is quite taken by her.
It is the way he goes about communicating that initially perplexes but later devastates the adoring Clara.
I simply adore the posted ears which distinguish the breed! On the practical side of things a Doberman can hear sounds from about two hundred and thirty metres away! When it comes to handsome in dogs the Doberman hits the spot.
Medium size with smooth short hair coat and long aquiline face housing intelligent almond shaped eyes. Then there's the powerful muscular physique to die for underneath all of that! Black and tan is my first choice, but the dog also comes in fawn, blue and liver with the tan thrown in to all colours. In general I find the criteria used by humans to determine the intelligence of an animal limiting but if you're into it, the Doberman is in fifth place.
Herr Karl Louis Dobermann (2 January 1834 – 9 June 1894) was a tax collector in need of protection so he bred the Doberman. The first dogs were raised to be fierce with only the toughest selected to breed. Decades of breeding has resulted in an essentially more gentle dog still carrying the reputation of his ancestors. The dog thrives on sizable outside space to express his physical energy but prefers to live indoors in close proximity to humans. The Doberman likes his comfort, adopts an intolerance to the cold with some refusing to even go outdoors in the rain. In warm weather they need to be exercised in the cool of the day as the black & tan variety is particularly susceptible to heat stroke.
When it comes to work, the Doberman is a multi-tasker. No training whatsoever is required for the role of guard dog as he comes with natural guarding instincts. Dobermans have a successful track record in the police forces but they can also be found coursing and scent tracking. Search and rescue and guiding the blind are even within their wide ambit.
The Doberman is a proud, loyal dog who expects to be treated with respect. Any deviation from this can result in aggression. The dog is deeply affectionate, needing to live in close proximity with his master to be happy. Reluctant to greet strangers, the breed is well known for the appearance of the little green monster especially when his master is preoccupied with another animal.
Above all, Dobermans take the biscuit when it comes to ignoring the command of the owner pertaining to what they simply do not want to do. The dog complies only after checking out the options and finding none.
elixir for ...
heatstroke in dogs
Vigilance in hot weather is essential for the responsible dog owner. Dogs tend to heat up more quickly than us. If you are feeling the heat then the odds are that your dog is struggling. This is because the make-up of the dog is constructed to conserve rather than release heat.
PIC Sebastian Coman Travel
Know that heat stroke in dogs is a very serious condition that can present quite suddenly upgrading to an emergency situation in a matter of minutes. Be aware that the normal temperature for a dog is between circa 38 to 39 degrees. Keep a digital rectal thermometer designed for animals in your first aid kit and be sure to hold onto it when in use. Recording of plus 40 degrees means risk of heatstroke. Certain breeds are unsuited to heat like Bulldogs, Boxers, Saint Bernards, Pugs and Shih Tzus. Dogs that are elderly, over-weight with weaker hearts, thick-coated, giant breed or prone to seizures are also more vulnerable to heatstroke.
Prevention is better than cure. Even if the temperature is mild, a dog should not be left in a vehicle. The reason is that the temperature can increase rapidly even with open windows. Groom the dog appropriately for the season. Keeping your dog inside on very hot days is a good idea provided the room is away from direct sunlight and well aired. Failing this, a shaded area outdoors with a plentiful supply of water is essential. Allowing a water baby access to water for swimming helps to keep him cool. A gentle hose down with cold water can also help to keep the dog comfortable. If your dog is a worker, allow time to rest during hot weather with access to shade and cool water.
Be temperature aware. Noting this down as well as the conditions for example direct sunlight, the dog's activity level before and at the start of the symptoms can help the vet.
Early signs
Excessive/loud panting
Extreme thirst
Frequent vomiting
Bright red tongue and pale gums
Skin around the neck doesn't snap back when pinched
Thick saliva
Increased heart rate
The majority of cases of heatstroke occur while dogs are playing and exercising!
If possible, carry the dog from the heat to a shaded area with decent airflow. Restrain him to limit movement. Allow him to drink cool water. If he shows little interest, wet his lips, tongue and gums with water squeezed from a face cloth. Sprinkle the dog with a stream of cool water under low pressure. Know that very cold or ice water can slow the dog's cooling processes. Place towels soaked in cool water between his back legs and in the armpits.
Contact the vet.
Dogs release heat from the pads of their feet. Under supervision, once paws are uncovered and exposed to cool air, try rubbing a tiny amount of alcohol on the pads to draw out some of the heat. Know that too much can be harmful if ingested.
Hot summer weather is a delight for all of us. A little preparation can make all the difference to you and your dog maximising the pleasure of summer time. Check the weather forecast before bedtime. Walk as early as possible so that your dog is tired and home before the real heat of the day kicks in. Most of all, enjoy!
Sources
pdsa.org.uk
Wikihow.pet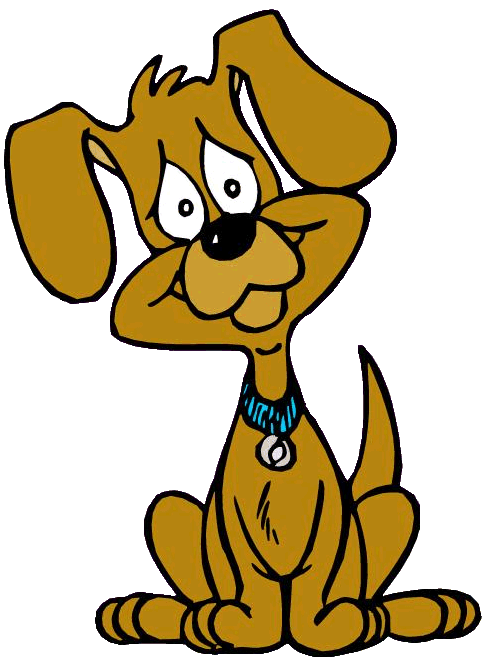 It took thirty-five years for Max von Stephanitz to create the perfect herding dog from a Shepherd dog he purchased at a dog show in 1885. Originator of the German Shepherd breed his belief was that 'Utility is the true criterion of beauty'.
Any tuned in farmer's daughter knows that razor sharp reflexes combined with high speed when required are the essentials of efficient herd management. Once the need for herding dogs was on the slippery slope as a consequence of increased urban living, Max set his sights on the police and military for his intelligent, quick-trainable breed.
In World War 1 the German Shepherd even carried ammunition! They also served with German soldiers on the battlefields, with Red Cross dogs, rescuers, guard dogs, messengers and sentries among other duties they performed to a consistently high spec. The sheer class of the breed was admired by all, particularly their capacity to perform in stressful conditions with danger lurking everywhere. After World War 11, when anything associated with Germany was tainted, a name change for this dog was essential, a bit like the British Royal family. Alsatian.
​Who doesn't appreciate intelligence, strong work ethic, courage and perseverance in a living thing? Add to that strong protective instincts, excellent sense of smell, trainability with a powerful capacity to bond with the handler. Undoubtedly it is their inherent bravery, tenacity and obedience that makes them sought after as police dogs. I find it interesting that the German Shepherd is one of the only dog breeds to boast a dedicated global association. The World Union of German Shepherds Association is active in eighty eight countries.
While black and tan instantly come to mind, many colours are recognised including white, Steele blue and sable. The coat can be short to medium as well as long-haired varieties. The undercoat is soft and dense protecting the dog from extremes. A high-performing hoover is necessary for the owner as shedding is the reality of living with this dog. Daily grooming is also on the cards.
In the absence of work, lots of daily exercise maintains the mental health of this big dog. The German Shepherd also needs a large outdoor space to mooch about. Tolerance of strangers and other dogs or animals can be significantly increased by early socialisation. If the dog is left alone for long periods boredom will set in. Don't be surprised to find a trail of chewed cushions and semi-digested footwear if the German Shepherd is allowed to become bored!
go from ordinary to
extraordinary
outdoors with your dog and the swallow
A glossy star when it comes to adaptation, the barn swallow is very much a social bird with a fondness for chirping together. When out walking with your dog in open spaces, watch out for the swallow. You may spot the small bird roosting in large flocks. The similar but more intensely coloured male returns from migration first to sing over his territory, an open invite to prospective females.
If you get near enough in good light you and your dog will observe an overall cone shape. A flattened head with a blue face and light coloured forehead sits upon broad shoulders with the cinnamon-coloured neck barely visible. The tail extends significantly beyond the long pointed wings, all resplendent metallic or steely blue. Large outer feathers create the deep fork.
The swallow can be spotted feeding in open habitats anywhere from agricultural fields, meadows, parks, ponds, lakes and marshes to beaches and coastal waters. They like to forage in open areas. Cliffs can provide nesting locations as well as farm buildings and bridges, with the old reliable option 'under the eaves' proving popular.
Be especially alert when strolling by the river, as riverbanks are an abundant source of mud for nest construction. The nest consists of a mud and grass mix lined with feathers, grass and often lightweight plastic. Cross-sex co-operation with both parents undertaking the building of the nest and later the care of their young. Swallows generally raise two broods in a summer. They can live from four to eight years.
Your dog may even get quite close. Insectivorous, the bird feeds and drinks on the wing, ripping prey from just above the ground, flying low to access water. Be prepared to be impressed. Rapid, tight turns and dives are all part and parcel of the little bird who spends lots of time airborne. Scarcely gliding with fluid wing beats.
William Shakespeare wrote:
​
'True hope is swift, and flies with swallows wings.'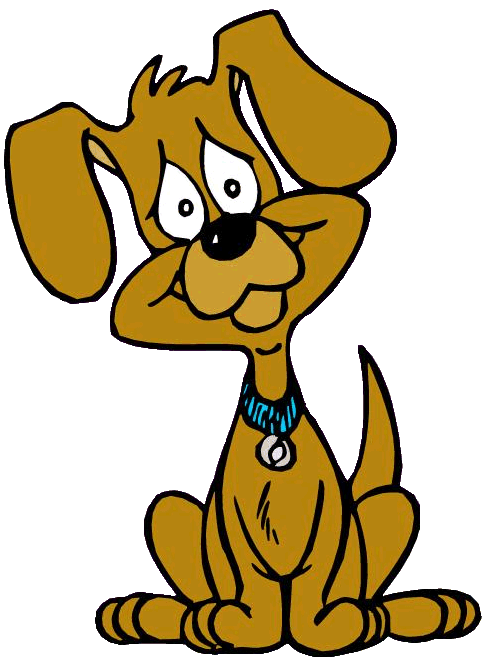 Cats on a leash!! You can't be serious! That was certainly the reaction when it was tried on one of the Persian, house bound cats some time ago. Claude seemed to be the ideal candidate – outgoing, curious, very people friendly. A special harness was bought and a little saunter around the back garden took place.
Claude was not impressed - to say the least. In fact, the whole exercise was pure misery for the unfortunate feline. Later, in an
animal friendly hotel in Killarney another failed attempt. This time Claude decided it was far preferable to stretch out on the plush stairs carpet than to continue with the wretched exercise. He did allow me to carry him back to the room.
Lesson learned.
PIC

Claude disgruntled

Thomas Cantwell
Why would anyone want to walk their cats? Well meaning folk who live in apartments or don't have gardens feel their furry felines need a walk around the block just like a dog.
But herein lies the problem – cats are not like dogs. In the May edition of Your Cat Yvonne Martin quotes veterinary nurse and animal behaviourist Linda Ryan who says "Cats are selectively social. They do not like to go out and greet everybody. They like to go out and quietly do cat stuff by themselves".
Another animal behaviourist Professor Peter Neville explains "The thing with cats is that they are 3D and dogs aren't. Dogs walk along a flat surface but they don't climb trees and they don't jump a wall. So, the type of exercise a cat is getting outside on a harness is really limited to what they would do for themselves".
Journalist Yvonne Martin is a true feline lover and according to Your Cat her shorthaired tabby, Rita, has her own Instagram account @ritascatworld. Talk about feline empowerment!
While most cat experts and animal welfare organisations are against the idea, they do agree there is a small minority of cats who do like to take a stroll with their owners. Few in number they may be but it is a big deal in England. According to an article in theguardian.com/lifeandstyle website social media has fuelled a cat walking trend that has inspired, for example, Adventure Cat, a website and Instagram account set up in 2015 and boasts 120,000 followers. Stores selling outdoor cat gear must be delighted.
It all depends on the temperament of the feline, how comfortable they are with the harness (that attaches around the body and not the neck) and the amount of pre-walk training that has been chalked up which involves a lot of time and patience. The advice is if your cat is not keen don't push it.
​
Even if the cat is willing – where to walk him is a problem. The advice is not to go along public roads or footpaths with lots of people and near to traffic. Avoid encounters with dogs and, of course, there is always the danger of a scrap if another cat sees yours as an intruder on his turf. This cuts out a lot of places – except the back garden – if you happen to have one. Also, cats unlike dogs don't like to be led and are not built for the long walks that canines enjoy.
'A cat has absolute emotional honesty: human beings,
for one reason or another,
may hide their feelings
but a cat does not'.

Ernest Hemingway
Cat welfare expert Sam Watson says cat walking is a bad idea and other alternatives should be sought. This is good advice. Living with cats all my life I would suggest scratching posts, cosy snuggles and little platforms where they can jump to and see out a window. Cats are avid bird watchers!
For long haired, house bound cats she suggests what she calls a catio, an outdoor area where the cats can use without the risk of escaping but with access to the house. This set-up works perfectly in my animal household where the dogs have the garden and the Persians can luxuriate in the catio safe from the animated attentions of the ever charmingly mad Boxers.
A sense of harmony – well, almost!
Chances are you walk the same route with your dog every day. So used to the routine you don't even notice the places you pass anymore. Do the dog walk time and get home. If that's how it is then you are missing a lot and it's time to let your furry pal take the trudge out of the trek by taking you on a history tour. Let him open your eyes to the past stories and drama that lurk along your well-trodden paths. Your walk will never be the same again.
Readers enjoyed our little treks down memory lane last year and by popular demand we are back focussing on the times and lives that lie hidden in popular dog walk areas around Dublin. This month we take a saunter around the well-established urban village of Ranelagh and its surrounding areas –
in fact from Sandford Road near Donnybrook to the Ranelagh Gardens. Pretty peaceful place and rarely gets animated even on a Saturday night – given the trendy village's renowned pubs and restaurants.
Hard to imagine that in the deep past the area was the scene of some real serious violence. Just off Sandford Road is Cullenswood Gardens which has historical resonance. Try to imagine what the whole Ranelagh area was like back in the 13th century - a wilderness with forests, woodlands and heather. Whatever the attraction the Woodland of Cullen, as it was known then, was a favourite holiday spot for the inhabitants of Dublin City. It was also excellent ambush territory for the Irish clans of the O'Byrnes and the O'Toole's who from their hideouts in the Dublin and Wicklow mountains saw the Dubs as a bunch of colonists trying to move into their turf.
On Easter Monday 1209 a large contingent of city dwellers – including a sizeable number of settlers from Bristol – made their way out to the woodlands for a bit of bank holiday fun and sport. They were unarmed – a big mistake in those dangerous times. Someone had tipped off the lads in the hills who waited in ambush and massacred the whole lot of them. Weston St John Joyce in his book The Neighbourhood of Dublin tells that for hundreds of years afterwards the colonists would march out every Easter Monday (called Black Monday) to commemorate the massacre but armed to the teeth
and challenging the boys in the hills to combat. In 1316 it was a bad day in the office for the O'Tooles who tried a similar ambush but the city folk were ready for them and they were routed.

The area was again the scene of some bloody action during the Irish Confederate wars when a very unlikely alliance of Gaels, Old English, New English and royalists fought Cromwell's men in the Battle of Rathmines, August 1649. It was an away win for the Roundheads.
​
OK, enough of the violence. Something far more tranquil awaits you where Sandford Road meets Ranelagh Road. Just opposite the Luas station are the exotic Ranelagh Gardens. Bring your dog in here for a saunter around this idyllic oasis of calm in the middle of a built-up urban area. Walk along the wonderfully long pool which is a carry over from the time when Rathmines and Ranelagh were well watered by tributaries of the river Swan long since covered up. Take a leisurely stroll down the whole length of the pond and admire the luxuriant plant life and amazing range of ducks and swans. Do note the warning about what not to feed them. Bread is a no
no.
Right at the end you will come across a chirpy statue of a young Richard Crosbie who in August 1784 to great fanfare launched the first hot air balloon in Ireland from the Gardens. The only occupant was a cat. It came down in the Isle of Man and history does not record what happened the unfortunate feline.
Two years later 20,000 enthusiastic spectators saw Crosbie take off successfully in a hot air balloon from Ranelagh Gardens to Clontarf. This was a really major event - equivalent to a space launch today. An attempt was made to commemorate the 225th anniversary of his achievement on January 23, 2010 with a balloon flight from the same gardens but bad weather spoiled the fun.

In the 18th century a large country house named Willbrook stood on the grounds which covered a much larger area than now. The Anglican Bishop of Derry had a spacious pad here. Yes, a long way from his Ulster flock but being a bishop, he had a seat in the Irish House of Lords and he needed to be where the action was when their lordships were sitting.
The place was acquired by an English entrepreneur and turned into a place of entertainment for the general public which he named Ranelagh Gardens. For many years it was the place to be for the fashionable folk of the city who flocked to the bands, fireworks and other entertainments. It eventually fell out of favour.
The Carmelite nuns resided there for centuries and all that remains of their presence is a little stone cross. The area was incorporated into the expanding city in the 19th century, after which massive development took place.

A simple, everyday walk with your dog. But with a little bit of research in your local library you can turn any walk into a fascinating trek. You'll enjoy it more and your canine pal will pick up on that too.
PICS

Ranelagh Gardens

Thomas Cantwell