Many owe the grandeur of their lives to their tremendous difficulties.




Charles Spurgeon
frankly funky fun!




Kritzxx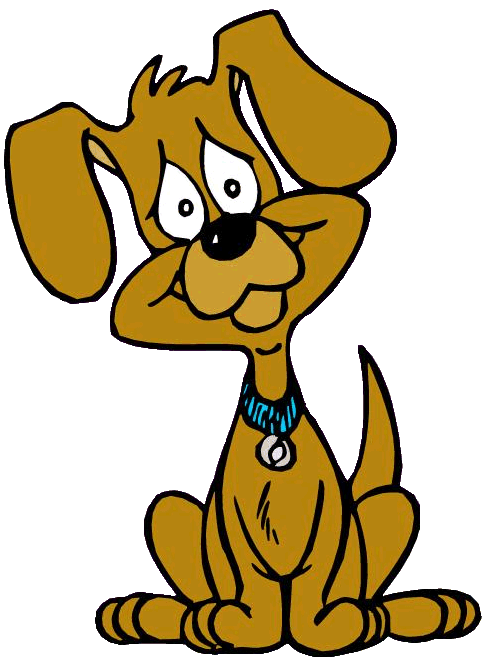 the lively eMagazine
shimmering substance with sun
the lively eMagazine shimmering substance with sun
PIC Globe Thistle

Gardener's World.com
full edition of emag page
in laptop format only
contents of emag page




full edition




birthstone & star sign

lead story - safe and happy this autumn by Thomas Cantwell

funny thing...

pigeonholing by Steffi Baker

breed this month - Irish Red Setter

how to win at bonding by Desmond Purcell

poems & things

safe in the world by Diana Darcy

living wild - dingo

down under - with Claire Chatfield

make walking your dog in Dublin a real history tour by Thomas Cantwell

dog french

making the ordinary extraordinary - outdoors with your dog

training - teach your dog to stay

true to yourself and your dog by the editor
©All rights reserved by dogs in dublin. It is permissible to refer to material published in both the laptop and phone versions of the eMagazine once proper accreditation is given to both dogs in dublin and also to the author if a by-line is included. However, reproduction in part or whole is forbidden without our consent.
DISCLAIMER: dogs in dublin does not assume or warrant any legal liability for the accuracy, legality or reliability of any of the material published in either the laptop or phone versions. That material is largely for entertainment. Anyone using any of the information published do so at their own risk be it veterinary, commercial, legal or otherwise and by so-doing agree to indemnify dogs in dublin from all liability, costs (including legal), loss, injury, damages which might arise from such use. The views and opinions of contributors to dogs in dublin belong to them alone and do not necessarily reflect the views of the dogs in dublin editorial staff.
Peridot is one of the official birthstones for August. Peridot is gem-quality olivine. It is always green because its colour comes from its composition rather than trace impurities. Peridot is believed to protect the wearer from evil, particularly from the forces of darkness. It is claimed that it can also increase the healing power of medicinal drugs.
gemselect.com
​
Leo also known as: The Lion

Dates: July 23rd - August 22nd

Element: Fire

Ruling Planet: The Sun

Star Sign Stones: Onyx & Peridot

The Leo female is often a fashion setter and loves to be stylish. Occasional outbursts of temper are not unusual, as is a little vanity and arrogance.

The flamboyant gentleman sums up the Leo male, though behind this there is an underlying desire for appreciation from those around him. starsigndates.com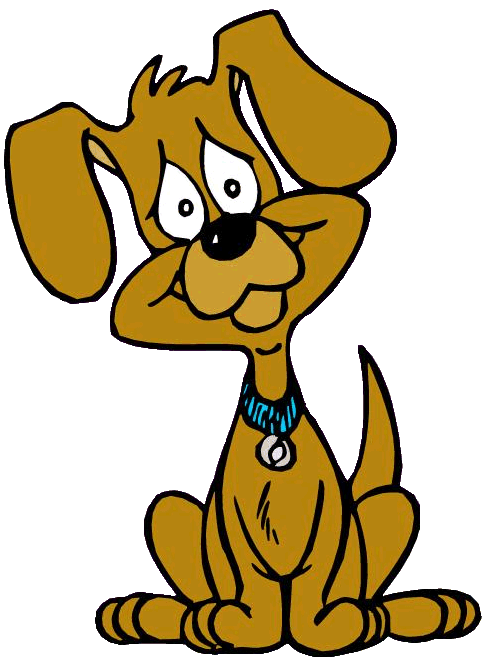 safe and happy this autumn
by Thomas Cantwell, Journalist
Autumn is here and this magical "season of mists and mellow fruitfulness" (to quote Keats) is slowly making its mark. The evenings are getting a little darker and the memory of that glorious hot Club Med spell which hit the country in July is now starting to fade along with the tan. However, just like any other season it presents its own set of opportunities and hazards for our canine pals. During the heatwave the focus was on keeping the dog cool and well hydrated but now the change of season brings a different set of priorities. Dipping into useful dog sites such as Wag! and Jollyes produces some helpful tips to help your dog adjust:
​
Be visible – Walking your dog as the evenings get shorter with the darkness of winter ambling onto the far-off horizon, stocking up on reflective items for increased visibility is a good idea – especially if part of the route is badly lit.

Outdoor exercise - If the pooch is the active outdoor, all weather type he will need to generate extra body heat in the colder weather. A few extra portions of food on the dish (not too much!) would help to keep those energy levels up.

Zap those fleas – The weather gets colder and the temperature is upped to keep the home cosy. This could spark off an internal flea breeding situation so make sure the canine's flea treatment is up to scratch – so to speak!

Deadly hazards - The school holidays will come to an end but there could be summer leftover kiddies' sweets lurking in odd places at home. Keep an eye out – especially for chocolate which is deadly for dogs. Another toxic danger for pooches is mushrooms - in the garden or outside - which start popping up around now. The Wag! site warns about antifreeze which has a sweet taste for dogs but is poisonous. Worth a mention when preparing the car for winter this autumn. Of course even more relevant to colder climates where people now start getting their car radiators ready for a harsh winter.
If you are looking for some autumn dog activities that are a bit more exotic – even crazy – the Nylabone website won't disappoint. One suggestion is to bring your canine buddy along to a pet friendly tour of haunted houses. Great fun once owner and dog don't come home totally spooked. Then there is the Oktoberfest idea where you organise a beer festival in your own home and invite all the dogs in the neighbourhood. Thankfully the site says never give alcohol to dogs – so what do they get out of it? Sounds like a good excuse for a big booze-up for humans.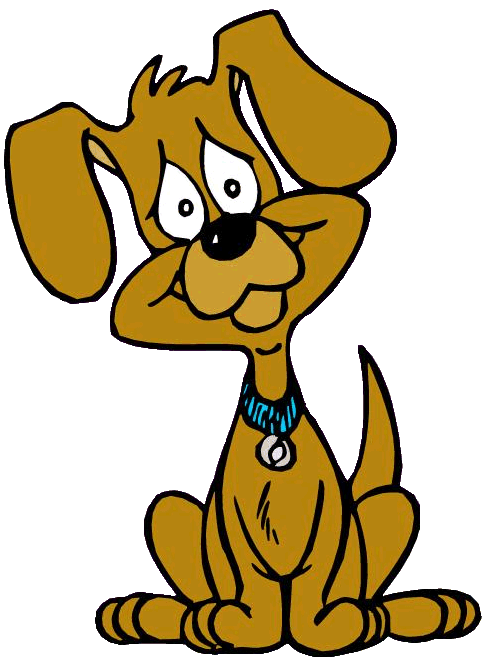 ...why do I always drool over mad, wacky ideas?
This autumn may not be the happiest of time for many dogs as people begin the trickle back to the office after the long lockdown. Separation anxiety is going to hit many of them who have grown used to the close proximity of their owners for so long. The trick is to start getting your canine pal ready now for the post lockdown world and Dog's Trust have some helpful advice:
​
Make sure the dog has a relaxing bed or den

Give him something to keep him busy – like a long-lasting chew or puzzle toy.

Gradually build up to moving away while he is occupied and offer a reward for staying settled.

Build up to spending time in a different room.

Make all this part of a daily routine but at the dog's pace.
Like many of us our canine buddies thrive on routine. The one they have adapted to for the past year and a half is about to seriously change. It may take a while for a dog to get used to the tenuous return to normal so patience is required – and lots of it.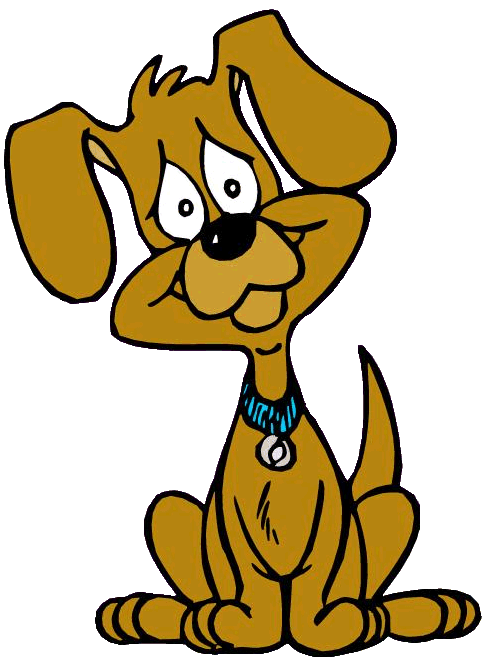 ...well, at least it is funny!
As a butcher is shooing away a dog from his shop, he sees €10 and a note in his mouth, reading: "5 lamb chops, please." Amazed, he takes the money, puts a bag of chops in the dog's mouth, and quickly closes the shop.
​
He follows the dog and watches him wait for a green light, look both ways, and trot across the road to a bus-stop. The dog checks the timetable and sits on the bench. When a bus arrives, he walks around to the front and looks at the number, then boards the bus. The butcher follows, dumbstruck.
​
As the bus travels out into the suburbs, the dog takes in the scenery. After awhile he stands on his back paws to push the "stop" bell, then the butcher follows him off. The dog runs up to a house and drops his bag on the step.
He goes back down the path, takes a big run, and throws himself -Wallop!- against the door. He does this again and again. No answer. So he jumps on a wall, walks around the garden, beats his head against a window, jumps off, and waits at the front door. A big man opens it and starts cursing and shouting at the dog.
​
The butcher runs up and screams at the man: "What the hell are you doing? This dog's a genius!" The owner responds, "Genius, my butt… It's the second time this week he's forgotten his keys!"
TEXT adapted from thesmartcanine.com

(via reddit user NeetStreet_)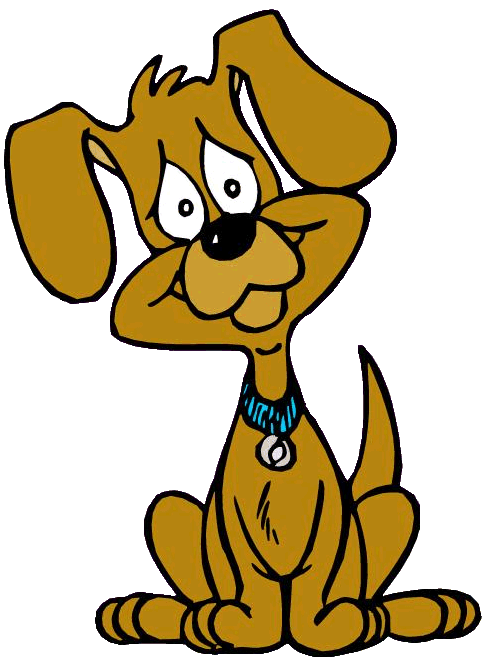 ....variety is the spice
of all things canine...
The more I come to understand myself, the better I am with dogs. Half-way through my fifth decade I'm getting more of a sense of the woman I am. Now I have the confidence to give expression to the traits that really are me as opposed to the woman that other's seemed to want me to be. I ask myself why have I been ruled for so long by the approval of others? I believed that I had to present myself in an 'acceptable' way to keep my friends, to be 'popular', to succeed. I knew I was compromising myself. I believed that I had to pay this price to fit into the 'right' pigeonhole. The reality is that this has restricted my self-expression in a significant way. The ease with myself, that I'm only beginning to feel now, is priceless.
Long ago, sitting around a camp fire at night, man recognised the dog as a useful support. Since then dogs have been evolving. I grew up believing that a German Shepherd is a dog to be reckoned with while a Labrador is to be trusted all the way to the bank. How naïve! Today, with breeding generally putting the emphasis more on appearance than functionality, it is even less reliable to pigeonhole according to breed. In fact it would seem that behavioural difference within breeds is becoming more common. Scrap the traditional belief of all defining breed traits always there.
In dog issue 33, Hannah Liegeskind writes that 'the interplay between genetics and epigenetics suggest that the ability to genetically 'express' can be inhibited or supported by the environment.' Straight away I consult my dictionary. What is epigenetics? Oxford define it as 'the study of changes in organisms caused by modification of gene expression rather than alteration of the genetic code itself.' Personality is complex. It makes sense that only certain traits find expression and that this largely depends on the experiences of the dog at a formative stage. Of course there are always exceptions. Timing is everything.
Julie Hill writing in your dog June 2021 mentions that it would seem to be possible to inherit genetic memories from our ancestors. Even, that dogs may reflect their owner's personality and may undergo changes in their personality during their lifetime. It's high-time to check out your beliefs. Ask yourself why do I believe this or that? You might be surprised by the fudge that comes back. The fact is that when we pigeonhole we miss things, in people, in dogs, in everything.
We all know that good health, appropriate food, comfortable environment and training are important and can make the difference. Like me, the dog needs to feel fulfilled.
Irish
Red
Setter
Facts: Irish Red Setter
Well known to be wonderful family pets and companions

A good choice for first time owners provided there is lots of time to dedicate to an energetic canine companion loving the outdoors

Have low shedding coats

Social by nature and get on with most other animals

Good around children but need to be supervised as playtime can get boisterous

High maintenance on the grooming front with the coat needing a daily brush

Puppies and young dogs can go through a destructive stage

Need lots of daily physical exercise

Form strong bonds with their owners and may suffer from separation anxiety if not taught that being alone is not a stressful experience

Intelligent, but harder to train
TEXT Petsittersireland.com ideas of Kate McQuillan
TEXT Ideas of Pets4homes.co.uk
When it comes to glamour in a working dog, the Irish Setter is a distinctly elegant looking Gundog. No stranger to the show ring of course. Originally bred in Ireland as a hunting dog and was to become an excellent scent dog. Pre-dates the English Setter and Gordon Setter. Breed developed by crossing old-type spaniels, setting spaniels and Scottish Setters. Worth noting that the Irish Setter is known to be mischievous.
Height at the withers: Males 58 - 67 cm, Females 54 - 62 cm
Average weight: Males 27 - 32 kg, Females 24 - 29 kg
​
The Irish Setter presents a very athletic and racy outline with a tremendous amount of power in the hindquarters. Despite the glamour, this setter is a true working dog. Refined and handsome, boasting a long, lean head slightly domed in between the ears. Muzzle is quite long, square and deep with strong jaw and wide nostrils with dogs sporting dark mahogany, dark walnut or black noses.
​
Eyes are almond shaped and dark hazel right through to dark brown in colour set level emanating a kind, intelligent expression. Ears are fine in texture and moderate in size being set low and well back. They hang close to the head showing a neat fold. The Irish Setter has a strong jaw with a perfect scissor bite where upper teeth neatly overlap lower ones. Moderately long well-muscled neck held slightly arched adding to the proud look. Shoulders are deep and sloping with fine points and front legs are sinewy and straight showing a lot of bone. Deep chest is quite narrow viewed from the front with well sprung ribs carried well back. Loins are muscular and slightly arched again adding a graceful dimension to the overall look of an Irish Setter. Topline gently slopes away from the withers.
​
Hindquarters are powerful and broad with strong back legs. Feet are small, firm with strong, closed and arched toes. Tail is moderately long and set just below the level of the dog's back. It is thicker at the root but tapers to the tip carried level to the back or ever so slightly below.
​
The Irish Setter has a superb long and silky coat free of any curls or waves. There are feathers on the upper parts of the ears, on the back of their front and back legs as well as quite a bit on their undersides. Feet are also well feathered in between the toes and the tail has a fringe of long hair right to the tip. The defining feature is the glorious rich chestnut coloured coat. Irish Setters can have a small amount of white on their chest, throat, chin, toes as well as a very small star on their foreheads or a narrow streak/blaze on their noses. The accepted breed colour for Kennel Club registration is red.
​
The dog moves with a free-flowing action showing a lot of drive from the rear. When seen in profile, the Irish Setter is perfectly coordinated. Has a true action when viewed from behind or from the front.
The average life expectancy of an Irish Setter is between 10 and 15 years when properly cared for and fed an appropriate good quality diet to suit their ages.
Irish Setters were originally bred to work as gundogs and although extremely good at the job they were bred to do, they had a mischievous side to their natures which often got the better of them. However, today these extremely attractive setters are known to be one of the most genuine dogs around, with an affectionate, friendly nature. They love nothing more than to be in a family environment and will join in all the fun and games that typically go on in a household.
​
They are quite excitable dogs by nature and always exhibit a fun-loving, zest for life. However, because of the "naughty" side to their nature, it takes time and patience to train an Irish Setter and their education needs to start early and be consistent throughout the dog's life. High energy dogs need owners able to give them lots of time to be truly happy, well-rounded dogs. This means plenty of exercise and the right amount of mental stimulation to prevent boredom from setting in.
​
These dogs thrive on being around people and do not do particularly well when they are left to their own devices for long periods of time. They are also known to be quite accident prone all thanks to their quick turn of speed and the fact they can be very excitable at times. With this said, when given enough exercise and lots of mental stimulation, an Irish Setter forms a very strong bond with the owner, but they do need to know their place in the pack.
​
The only way to avoid excessive barking is to make sure an Irish Setter is kept busy and given heaps of mental stimulation. When talking about these dogs the saying a "tired dog is a good dog" is never truer. With this said, these charming, attractive dogs really do remain puppies at heart throughout their lives which should be taken into account when they are being put through their paces.
​
Although Irish Setters are a good choice as family pets, they are not the best option for families with young children or toddlers. The reason being that these dogs are often quite boisterous when they play which means they could end up knocking a toddler over and scaring them. Any interaction between children and an Irish Setter should always be supervised by an adult to ensure things stay nice and calm.
An Irish Setter's training needs to start as early as possible with a lot of emphasis being placed on the "recall" command. They are not hard to train, but their mischievous nature paired to a strong instinct to hunt can prove too much for them at times. However, with a lot of patience and gentle persuasion, the Irish Setter can be trained and some dogs compete and even excel when they take part in obedience trials.
Please note: due to difficulty accessing usable images
some of these photos serve to give a sense of the dog only
but are not entirely true to breed standard
The thing to bear in mind, is that Irish Setters are sensitive dogs by nature and therefore they do not respond well to any sort of harsh training or correction. The breed is also slow to mature physically and mentally which must be taken into account when training them. Pushing a dog too hard will not achieve good results. However, these setters are also known to be independent dogs and at times they can be a little stubborn and single minded. Care should be taken when an Irish Setter meets any small animals or pets they don't already know.
...just like you, respect has to be earned with us too...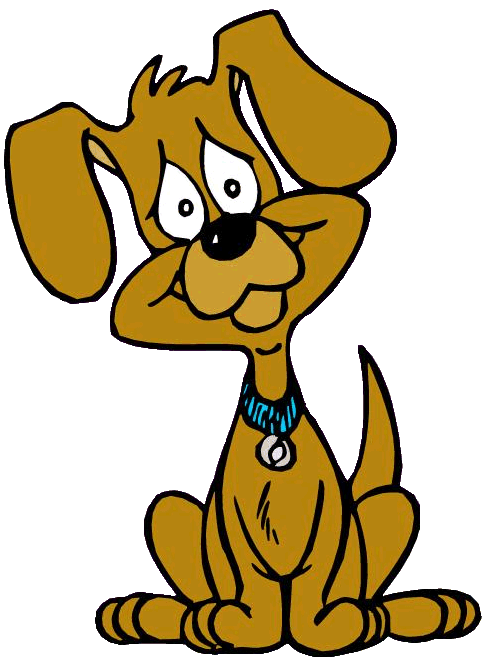 by Desmond Purcell
Journalist
Dogs are our best friends and now it is official. According to scientists in Duke University, North Carolina, USA, dogs are able to tune into human emotions better than any other species and can do it from birth. Researchers carried out experiments to see how wolf cubs and puppies reacted to humans and the puppies won hands down. For the scientifically minded the full details are published in the scientific journal Current Biology.
The bond between human and canine is over 12,000 years in the making starting back in the time when some sub species of the wolf crept near the campfires of our hunter gatherer ancestors hoping for a few bits of meat to be thrown their way and in return gave a warning howl if any predators came calling.
This bond is a sophisticated one and like all budding friendships – human and otherwise - it has to be worked on and encouraged and it takes time. Many dog owners just can't grasp the fact that it is two-way traffic. There is a misconception that your new dog or pup should be instantly and hugely grateful to you for bringing him or her to your home - or as the American 3 Lost Dogs website puts it - "you can be forgiven for assuming that bringing your new dog home should be an immediate and unconditional love fest".
People get upset if the new canine is not showing total adulation and gratitude from the get-go. Dogs are no different to ourselves and some take more time than others to cosy up to their new masters. Two sites - 3 Lost Dogs and wikiHow offer some useful wisdom on how to warm up that relationship.
Make your new dog or pup feel safe in the world. He needs it just like we do. Pick a corner or some spot out of the way but near enough for the dog to feel part of the house. A crate is a good idea along with blankets and chew toys. When he is in his space don't let family or friends intrude on him.

Don't make the mistake of thinking your dog is your protector. They need your protection more than you need theirs. Be on the ball and step in between what frightens your dog – be it those toddlers from hell, other dogs or whatever. If your dog is scared don't force him to face his demons – just reassure him.

Learn what your dog loves to do – chasing after a ball or frisbee. Now that it is autumn many dogs enjoy chasing all those falling leaves. Less fun for their owners - that sudden jerk on the lead could leave you sprawling on the pavement. Some dogs like to dig. That's a problem if you don't have a garden. A doggie sandbox maybe the answer.

Pay attention to your dog. Listen to what they're trying to tell you. That won't happen if you walk your dog with earphones glued to your head. They need your total attention. Walking is an easy way of spending quality time with each other.

Make time to do things with your dog that's not about training or sorting out behaviour problems. Just have some good old-fashioned fun together.
​
It really works both ways. Getting your dog to love and respect you means you have to show your pooch that you too are trustworthy and reliable and when the chips are down for him you come up trumps.
'One of my favourite writers, Lily Tuck, the American author of "The News from Paraguay" wrote this parody of Kipling's poem, published some years ago in the New Yorker magazine.'
John O'Byrne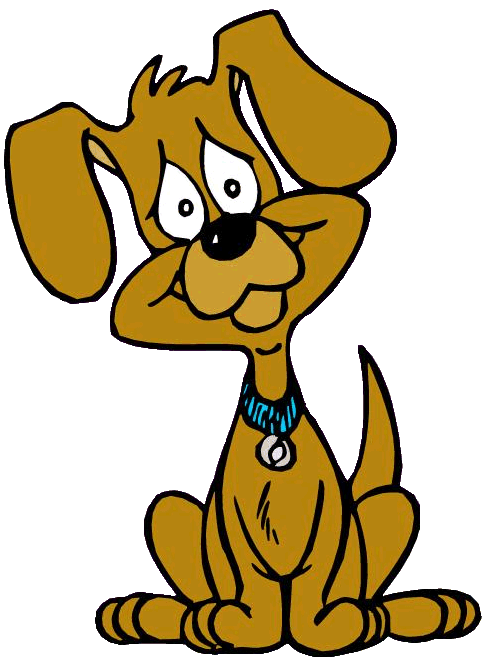 Sniff
I
If you can sniff out danger and keep barking
When those around you seem to doubt the cause
And all they find to do is keep remarking
Don't track up the carpet with your paws!
If you can lick the hand of Him who needs you
and realise it's really no mistake
when that hand that somehow failed to feed you
Feeds itself the whole darn sirloin steak.
IV
If you can uncomplaining spend the day
In solitude and when it ends
Greet those who finally return to play
As long lost friends
And if in digging, without damage to a single rose
You find your long lost bone on which to sup
You'll have acquired a hound's discerning nose
And - what is more - you'll be a dog, my pup!
Just put down 'Ruffles and Muffles'. I've lost track of how many times I've read this short story by James Herriot. I do remember the first time. I was twelve. The final paragraph is what brings me back time and time again.
'It is an extraordinary fact that some owners always have nice dogs and others nasty ones. The vast majority of our clients produce generation after generation of friendly little tail-waggers, while others, down through the years, have brought dogs into our surgery whose only ambition seems to be to take a piece out of the vet. And these latter owners do not always spoil their pets – it isn't as simple as that. I do wish I knew the reason'.
​
Is it something about feeling safe in the world perhaps?
I've been around animals most of my life. I've found acceptance there. Mutual respect always underpins the relationship. Generally speaking I feel confident with them and they feel safe with me. It's a constant learning process though. Just when I was on the verge of foolishly thinking I knew it all, George came along.
Having not had a dog for a decade due to lifestyle constraints, I'd quite forgotten the demands of taking a dog for a walk. I remember fondly the well-trained mid-life dogs who gave me such pleasure. Amazingly, forgot their earlier years when life wasn't quite so rosy!
Originally, all dogs were bred to do some kind of work and many retain those characteristics in the 'companion' role that most of them play today. George is a three-year-old 'Working Labrador'. He's into tracking, almost everything that smells! I rarely see him without something in his mouth. He carries things with great care. It's just hard to find them afterwards! Whatever type of dog you walk, it helps to check out the fundamental drives of the breed or mix of breeds. That way you know what to expect and more importantly know when to intervene before things go bananas on the pavement.
Young dogs are both exciting and challenging to walk well. Youth is the unreliable element even in the well-trained. The key thing is to know that the dog listens to you when he can. This is the time when you simply have to be up to it, on the ball, prompt intervention tactics and evasion procedures at the ready, all in the twinkling of an eye! Even then, you can still end up in an undesirable situation. It takes courage to feel confident and walk tall with young dogs. Your self-belief gives them a real sense of safety in the big mad world.
In your dog July 2021 Jackie Drakeford writes about the importance of understanding dog body language. She says dogs have already had a conversation before 'tails are raised or lowered and posture changes have become significant'. It all began with an ear swinging back, or both ears forward, perhaps even a change of gait. You need to tune into the way your dog is connecting to other dogs to avoid the umpteen pitfalls on your route, to look the world right in the eye.
Animals have an uncanny way of instantly detecting weakness. Seven days-a-week on the trot is no mean feat. When I'm not up to it, not often but does happen, I take a day off. I used to go out regardless feeling that keeping the routine going was more important. Never worked out. Probably because the dog feels unsure of my ability to protect him when my confidence is wobbly.
I like to look well and to carry everything with me that I may ever need. This usually means surplus to requirements. George lies down to watch me prepare. He knows just about how long it takes. He sees that I'm ready for all eventualities, well at least most! We always cut a good image together as we head off into the benevolent Autumn sunshine. It takes time, effort, know-how, sensitivity, patience with a bit of good luck thrown in to feel safe in the world. It matters.
TEXT adapted from primativedogs.com
The Dingo is a larger medium-sized canine of rectangular shape with a compact muscular body.

He can bend his head on its back and can spread his legs outwards by 90 degrees. This helps greatly while climbing. Also, with such great athletic abilities, he can easily cope with any kind of terrain, doesn't matter how rough it is.

The coat is dense, short and soft. However, the length and density of hair may vary depending on the climate of the area he is living in.

Dingoes can easily adapt to cold or hot weather.

Main Dingo colours are reddish and yellowish ginger, tan, black, and white (cream), which can vary in shades. Usually, Dingoes are bi-colored with white markings on feet, chest, and the tip of tail. The prevalent black or white specimens are very rare today.

The quite flat head of a Dingo is wedge-shaped and a bit broad. The slightly tapering muzzle is pointed at the nose. It is a little longer in comparison to those of similar sized dogs.

Also, Dingoes have longer canine teeth and larger carnassials(shearing teeth), which explains why they can be so dangerous.

The oval-shaped eyes vary in colour and can be yellow, orange or brown.

The very mobile ears are large, erect and pointy.

The broad nose is usually brown or black.

The medium-length neck is thick without dewlap.

The not-that-deep chest is quite narrow.

The back is strong and slightly lean.

The sabre-like tail of a moderate length is brushy. It is usually relaxed, but when the Dingo is excited it is held upon its back.

The front legs are straight, strong, and a bit thicker than the hind legs, which are very muscular and lean. The paws are cat-like with arched toes and hard pads. The dewclaws are absent in Dingoes.
The Dingo or Australian Native Dog is a Canis lupus familiaris subspecies that has never been fully domesticated. Anatomically, it is neither dog nor wolf. It is believed that this wild dog is actually a true ancestor of all domesticated dogs as well as all modern dog breeds. However, this is still uncertain since there is no clear evidence of what exactly Dingo is – whether it is a primitive dog, a wolf, half wolf and half dog, a missing link between domestic dog and wolf, or some other species. Even their true origin is still a mystery to some extent. Recent genetic studies favour the theory that Dingoes originated from semi-domesticated pariah dogs from Southeast Asia, who were brought into Australia by migrating tribes more than 4,500 years ago. However, some scientists believe these wild dogs as well as all other domesticated dogs have evolved from Indian wolves more than 6,000 years ago. This opinion is based on a large number of similarities in the anatomy of Dingoes and these wolves.
As a wild animal, the Dingo is an extremely efficient predator, who can hunt alone or in small groups. This is a silent hunter, whose hunting habits depend on the type of climate. In warmer environments, Australian Native Dog is usually a nocturnal hunter, while in colder regions he is more active during the day. The size of their groups (usually varying between two and twelve) depends on the size of prey. The bigger the prey, the bigger the pack. Dingoes prey on almost everything they can kill, from insects to cattle. Their diet includes many mammals and other wild species, such as agile wallaby, red kangaroo, water buffalo, magpie goose, wombat, wallaroo, possum, rabbit, rat as well as different kinds of lizards, crabs, beetles, and fish. Unfortunately, they usually kill and eat cattle, sheep, goats, and sometimes even domestic cats, which is the reason they've been hunted by farmers to the edge of extinction in some regions. Apart from that, Dingoes have been known as efficient scavengers too, who can easily survive by eating the carcasses of various animals.
down
under
In 2004 I spent six weeks in the outback, indigenous community of Pukatja, or Ernabella as the Lutherans named it when it was established as mission on Pitjantjatjara land over seventy years ago.
In the Musgrave ranges of South Australia, a few hours drive south of Uluru, it is accessible only by 4-wheel drive along rough dirt roads. In the heart of red desert country it is home to around four hundred people for whom English is a second language. It is arid, hot and spectacularly beautiful. I was working as a volunteer in the Art centre. The work was interesting and varied and I loved it.
​
The community had a growing population of wild dogs that bred unchecked. They were half starved and in fierce competition for what food there was. One day out walking I took a route I was not accustomed to and came across a pack of ten to twenty of them. A local man yelled at me in a language I knew only a few words of. I froze at the sight of so many dogs barking wildly and charging towards me.
​
I did not grow up with dogs and was nervous around them, as were others in my family. My father liked them but I remember seeing him playing with my grandfather's dog and getting bitten; not seriously but dogs were to be treated with caution in my mind.
​
There was no way to get past the pack. I could run but they would outrun me so I did all I could think to do. I had heard that animals can smell fear and fear was making me vulnerable. I focused on relaxing my muscles and slowing my breathing down. As I backed away as calmly as I could the miraculous happened. The dogs slowed down their pursuit, stopped charging and gradually lost interest. It worked. I was calm, the dogs were calm and the man turned away and went about his business.
...now that's what I call a cool head in the firing line...
Great to have you back Claire!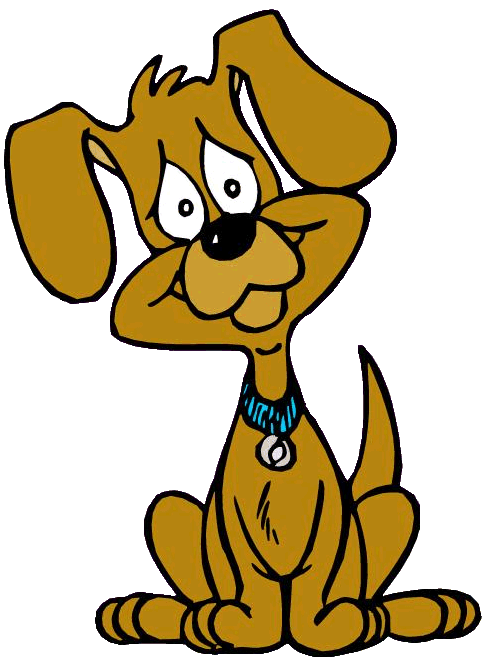 In reply to my assumption that the dogs in the story were dingoes Claire says
'No, dingoes are shy of people and don't attack unless provoked. They would rather run away as first choice. It would have been a motley bunch of mongrels from breeds introduced by white people. They keep the locals company but many have gone wild from uncontrolled breeding although when I was there the rangers had started euthanasing the litters.'
make walking your dog in Dublin a real history tour
How much do you enjoy walking your dog? Lucky for those who can choose a nice scenic route in Phoenix Park, for example, or along the banks of a river like the Dodder. But for most it is a daily or nightly tramp through the same familiar urban streets. So easy to become switched off, turn on the earphones and lose ourselves in a world disconnected from our canine buddies. What should be a regular bonding occasion often ends up as a mere exercise session.
But we can do something about that. Here's a way to spice up your regular dog walk. Let him bring you on a history tour.
Do a bit of research on the dramatic and even zany history that lies beneath the streets of your regular route as well as the changing landscape. For example, if you are walking around Mount Pleasant, Ranelagh stop and think back in time to when it was (and still is) very evidently a hill with only green fields between it and the sea and you could observe the sailing ships moored in the mouth of the Liffey.
Or, take a stroll into Bull Island (OK, not the most welcome spot for dogs because of the wildlife) and flash back to 1838 when one of the last duels in Ireland was fought there. An eyewitness described how one of the participants shot himself in the foot and was brought back to the city with the leg sticking out of a carriage window "to keep it cool"
From this autumn dogs in dublin will give a helping hand by taking a peep at the evolving landscape and history of some regular, urban dog walk routes. Hopefully this will encourage you to pick out the houses or sites where, perhaps, eccentrics or colourful historical personages lived centuries ago. Excellent places to factor in sniff breaks.
By being alive to the past as well as the present (and keeping the earphones at home) you are sending positive vibes to your dog and both of you will be the better for it. You and your canine pal will be a real team - he's teaching you history for goodness sake!
l'automne (m)
autumn
Quel temps fait-il en automne?
What is the weather like in autumn?
si le temps le permet
if the weather allows
le temps changera
change in the weather
feuilles d'automne
autumn leaves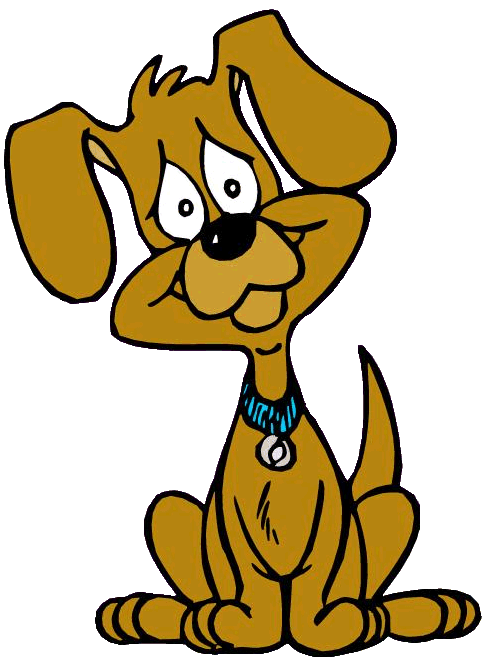 il fait un temps de chien
weather is awful
making the ordinary,

extraordinary
One of the wonderful facets of being a dog owner is the daily mandatory walk. Regardless of weather, schedule, unplanned occurrences, not feeling much like going out, the dog expects his walk. Out there he comes into his own. You can too, by learning more about what you see with him every day. Why not start by observing more closely the bird life around you. Take a good look at all that's happening with him!
We all know what the robin looks like. But do you know how incredible the small bird really is? Writer Calvin Jones tells us that the robin is the only bird in Ireland to keep singing through the winter. Add the rare bird fact that the female also sings. Furthermore he declares that robins get bolder with repeated offers of food from humans. Some become so tame as to feed from the hand. Most interesting to us is that this trust is peculiar to robins living in Britain and Ireland. Elsewhere in Europe, they tend to be shy, skulking birds sticking to the undergrowth and avoiding people. So when it comes to the robin we're doing something right!
Robins are top drawer in the protection of territory stakes. The puffed-out red breast and warning song are crucial to territory retention. Males are particularly aggressive and will attack any rival who ignores the protocol. Calvin continues to facinate by telling us that the female holds her own territory during the winter. In spring territorial boundaries change and the male's song becomes louder and more vigorous.
'Females have to take care when entering a male's territory and must adopt a subservient posture if they are to avoid the wrath of the territory's guardian. Once the female has been accepted nesting starts early, and up to three broods of young can be produced in a single season'

Calvin Jones
As you walk just listen for their call. I like the description of birdwatchireland.ie. 'Song a wispy, relatively slow series of notes ranging up and down the scale, becoming more rapid in parts - the notes rolling into each other. Somewhat melancholy - winter song even more so. Calls include a "tick" which is sometimes repeated to sound like an old clock being wound up. Also a plaintive, barely audible "seep".'
The adult sports a bright red-orange breast, grey-white belly, warm brown unmarked upperparts, grey on the side of the neck and upper breast. The stance is upright with a round appearance. Did you know that the young birds just out of the nest are scaled light and dark brown without a red breast?
Watch the robin fly fast and straight past you as you walk along.
There are probably four million robins in Ireland.
The female builds the nest. The location is well-concealed in a wide variety of places from trees and shrubs to ivy-covered walls and even ledges in sheds. Robins have been known to go so far as to select a hat or garment hanging in a garden shed! Happy to use open-fronted nesting boxes too. Nest is cup-shaped made of dead leaves and other plant material and lined with thin roots and hair but rarely feathers..
Two to three broods can be nurtured per year, four to six eggs a time. Twenty millimetres in size, eggs are matt white or cream with red-brown markings ranging from fine flecks to blotches spread all over or concentrated towards the broad end of the egg. Female incubates for a fortnight. Then, both parents feed the fledglings for a further two weeks. Young birds leave the nest after ten to eighteen days. About three weeks later they are left to their own devices. The average life span of a robin is two years.
Isn't it mind-boggling to know that all of this is happening as you walk with your dog? No marks for wondering why he is so absorbed by the sights around. Reassuring for us that amidst all the maddness of the world around us, the robin is going about his daily business beside us every day. All the time making the ordinary, extraordinary.
Information Sources

irishgardenbirds.com
European Robin,

Calvin Jones

,

2012
irelandswildlife.com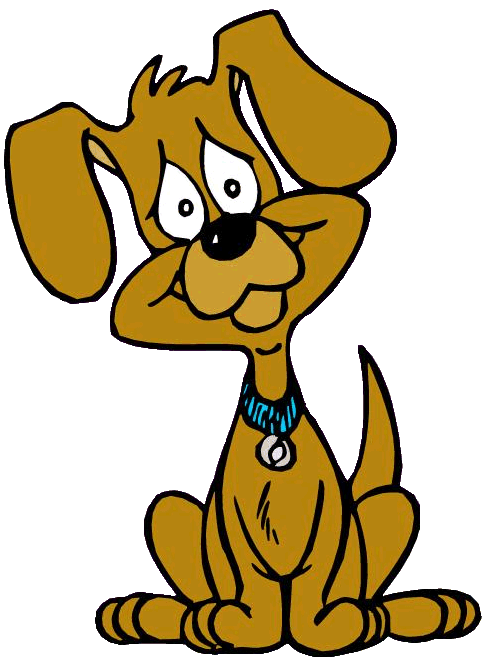 TEXT Ideas of Battersea.org.uk
Ask your dog to 'sit'.
​
When he is sitting comfortably with his eyes on you give the hand signal to stay.
I use the palm of my hand facing the dog.
Instead of giving the treat straight away, wait a few seconds.
Say 'stay' and then reward.
​
It's important to reward your dog while he is still sitting and not if he has stood up.
Practice this many times in short but regular sessions, gradually increasing the length of time your dog stays in the sit position.
Next, you can start to increase the distance between you and your dog. Start by only taking one step back before giving him the reward and then slowly and gradually increase the distance.
Practice in lots of different places - around the house, in the garden, at a friends and the local park.
​
It¿s important to gradually extend the time you want your dog to stay. Practice regularly and increase the time by a few seconds each time.
It is the same procedure to teach your dog to stay lying down, simply begin by asking the dog to lie down. It is more comfortable for the dog to lie and stay so expect that he will do so for longer than when he is sitting.
Look out for signs that your dog is going to break the 'stay' and reward him before he does so - set him up to win rather than fail.
true

to yourself and your dog
What I love to observe when I'm out walking with my dog is the way dogs connect with other dogs. They miss absolutely nothing. Completely in the here and now reacting and responding spontaneously to one another. Not the same show every time. Of course not! Freshness is the essence of being connected to the planet. Each dog is different. Some evoke keen interest, rich and varied. More seem to hate each other passionately on sight, while others don't apparently matter very much at all. For sure, dogs call it as it is, whatever that is. The sheer delight of watching them being true to themselves lifts the soul.
What about us? Why do some dog owners apologise profusely for their dog's behaviour in the street? Why do others regard an owner managing a young strong dog full of character with apparent disdain and walk off self-righteously with their small mature dog completely under control? What makes an owner who has a strong dog courteous to others with similar challenges? Why do some dog owners cross the road when they see another dog approaching? Dogs are social and need to meet other dogs. Why do we sometimes want to avoid the hassle of these social flurries? Then feel guilty for denying the dog his society!
The dog well nurtured is naturally true to himself. Not necessarily one hundred per cent true to his breed traits because total rarely happens, if ever. But true to the characteristics that make him the unique dog that he is. He expects his character to be accepted without question. It's important to differentiate between character and behaviour. Only the latter can be modified successfully. Likewise the human who has been accepted for himself in early childhood generally finds acceptance in the world. The character traits may vary from mild to manic but acceptance usually follows. It follows because it would be unthinkable for it to be otherwise. Have you ever told an animal how beautiful he is and he looks back at you as much as to say 'tell me something I don't know'!
Over the next few months, dogs in dublin will be exploring some of the factors that influence success at being true to yourself and your dog. When you are true to yourself you are at ease. Imperfect, but a work in progress is ok. Easier for the dog though!