Many owe the grandeur of their lives to their tremendous difficulties.




Charles Spurgeon
frankly funky fun!




Kritzxx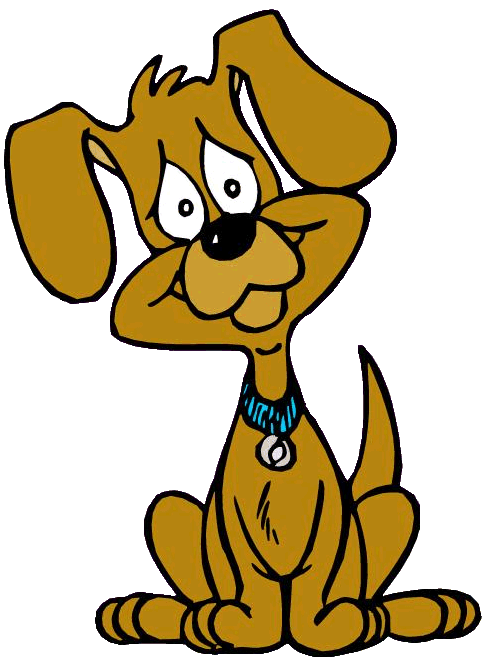 the lively eMagazine
shimmering substance with sun
the lively eMagazine shimmering substance with sun
PIC Plumbago

RHS Gardening
full edition of emag page
in laptop format only
contents of emag page




full edition




birthstone & star sign

lead story - let your dog 'train' you by Thomas Cantwell

contretemps by Steffi Baker

choosing a dog professional by Desmond Purcell

relationship by Diana Darcy

poems & things - manners poem

down under - with Claire Chatfield

make history in Harold's Cross Park by Thomas Cantwell

dog french

go from ordinary to extraordinary - outdoors with your dog and the wood pigeon

what if you are not a dog person by Neil O'Shea

true to yourself and your dog - by the editor
©All rights reserved by dogs in dublin. It is permissible to refer to material published in both the laptop and phone versions of the eMagazine once proper accreditation is given to both dogs in dublin and also to the author if a by-line is included. However, reproduction in part or whole is forbidden without our consent.
DISCLAIMER: dogs in dublin does not assume or warrant any legal liability for the accuracy, legality or reliability of any of the material published in either the laptop or phone versions. That material is largely for entertainment. Anyone using any of the information published do so at their own risk be it veterinary, commercial, legal or otherwise and by so-doing agree to indemnify dogs in dublin from all liability, costs (including legal), loss, injury, damages which might arise from such use. The views and opinions of contributors to dogs in dublin belong to them alone and do not necessarily reflect the views of the dogs in dublin editorial staff.
Long before the gemstone became the modern September birthstone, sapphire was the planetary stone for Libra, while blue sapphire is a zodiac stone for Virgo, both zodiac signs falling partly in the month of September.
kamayojewelry.com
Symbol: Virgin

Virgo Date: August 23 – September 22

Element: Earth

Planet: Mercury

Zodiac Quality: Mutable

Virgo, yours is the star sign of true perfectionism, diligence and first-class service. You are extremely conscious of how well everything should be done.
astrology.com.au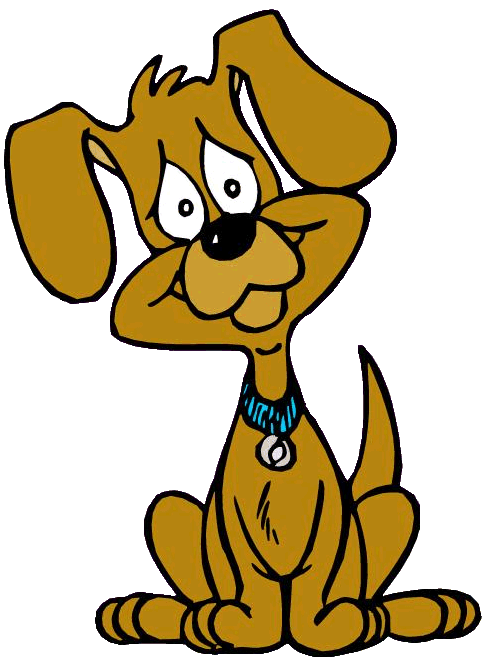 by Thomas Cantwell, Journalist
Search the internet for dog training and you will be swept away by a flood of information. Experts, gurus, trainers, dog psychologists - all offering advice which ranges from the routine and the sensible to stuff that is very over the top. Here's one zany example - if there is something you don't want your dog to chew scream at it to punish it while the dog is watching. So, the theory goes, if you aggressively whack the washing on your clothes line the dog won't pull the washing down anymore! Certainly, the image of someone screaming at their clothes line is something to behold.
Believe it or not but your dog – in a sense – can train you but not in that crazy way. He can be your practical and sensible life guide. This, of course, occurs long after you have put in the hard and sustained work of teaching your canine buddy to toe the line.
Like any successful relationship there must be give and take between owner and dog and if you are not open to what he is giving you then you are missing out on some serious life-enhancing possibilities. Throughout the training your dog has learned how to pay attention to you and now it is your turn to let him show you the path to a more fulfilling and happy life. You won't find tips on this so easily on the web but sites like pawness.com do offer some interesting pointers and here are a few:-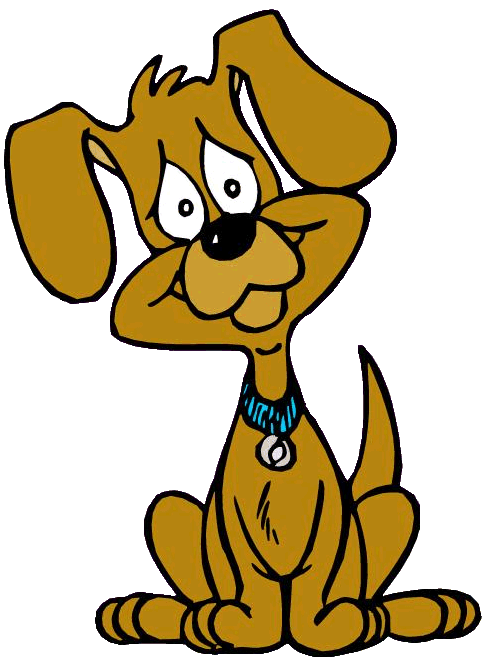 Live for the moment. Dogs don't worry about the past or the future – they just live for the present. They focus on the ball or the frisbee heading down the field. Sure, we must plan for what is coming down the line but it is good for us when the opportunity arrives to step outside of all our worries and distractions (mobile phones, earphones etc) and simply enjoy that fleeting interlude.

It's love actually. Dogs are pack animals and like soldiers in a platoon will stick together and defend each other. Your canine buddy has a deep and undying loyalty and affection for you. Tap into that and apply it to the people who are closest to you in life.

Forgive and forget. Your dog will act up now and again (we all do) and maybe you will shout at him and say things you shouldn't. He will sulk for a while but then he'll get over it and is soon back to his old self. He forgives and forgets – unlike in the human world where a heat of the moment outburst can create an enemy for life. We can learn from that.

The great outdoors. Many of us give up on exercise but dogs don't. Powered by all their pent-up energy they love their walks - and better still - if there is a safe place where they can come off the lead and roam and romp free. Our canine friends possibly extend our lifespan by forcing us out of our armchairs and to the outdoors for some healthy fresh air and exercise.

Just the way you are. Dogs don't put on airs or graces or hide behind false facades. They are totally themselves and they have been man's best buddies for a very long time and accept us at face value. Let us take our cue from them and drop our masks of pretence to others as our canines have no problem accepting us despite our flaws and vulnerabilities.
For our canine buddies life is simple and straightforward. We labour under a mountain of complications and complexes we have built up over the years. Now it is time to declutter and our dogs can show us how.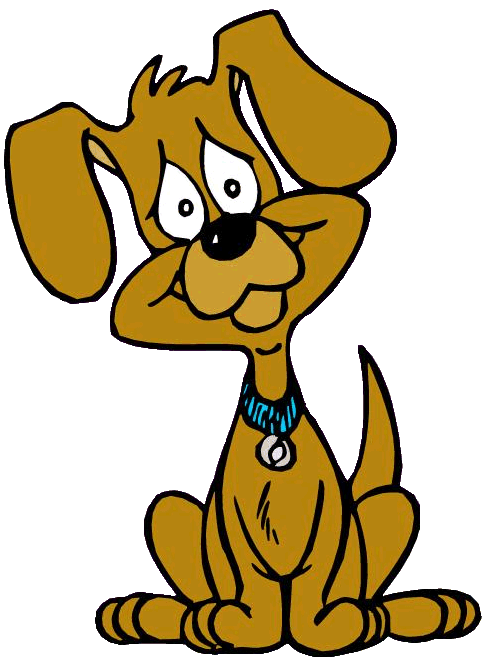 When I hear the word 'discipline' I react instantly by thinking of my school days. Even still I can feel the queasy sinking tummy at the end of the long school holidays. The thought of dreaded homework again can chill me now. The sense of being straight-jacketed after what I remember as a carefree summer life is powerful. I'm sure it wasn't all like that but this is what I have involuntarily selected to recall. I have to shake myself. Look up the word in the dictionary. The Cambridge dictionary provides the most positive definition I've been able to find. Discipline is 'the ability to control yourself or other people, even in difficult situations'.
Dogs react too. Some find certain other dogs or breeds of dog a threat while others connect with specific people either positively or not so positively. Some are decidedly uncomfortable in a certain place. Some dislike certain people or dogs walking behind them. I see the fear in the eyes of some dogs who try to pass by as gingerly as they can. Sometimes I think I see frustration. Like me, when they are confronted by something emotive they respond in a way that is related to their past experience. It terrifies me to realise the impact of missing out on something crucial at a very early age. The cards are stacked against you. I doubt if it is always about missing out on something but in some cases simply just the personality of the dog.
It seems to me that dogs in general live a more restricted life now in terms of running free. There are rules posted on park gates to indicate the limitation of hours certain dogs can be let off the lead. Even during these hours, if a dog does what dogs do and jump playfully on a person or a child the owner is sweating bricks. I notice this particularly with young dogs of most breeds, full of enthusiasm for life, bursting with excitement. Understandably, from the owner's point of view the only way to stay out of trouble is keep the dog on the lead. This leads to frustration in the dog and owner. The dog loses the precious opportunity to relate naturally with other dogs, other people, other environments. His freedom is significantly curtailed.
Like me looking up the dictionary, dogs need to be handled in situations where they react to things. The handler has to have the ability to control a 'threatening' situation. It's hard to find a suitable walking place devoid of perceived threats, but some places are better than others. Neither is it always easy to walk off-peak but usually there are less people and dogs about. A great time to walk is in the rain! Yet, the daily walk which is the delight of the dog's life is supposed to be all about socialising! Undoubtedly, when the owner is awake unwelcome situations can be cleverly side-stepped. This can strengthen the bond with the dog. He needs to have confidence in his handler to put distance between him and what he is reacting to. The dog feels that he is being not only understood but protected. Of course there are times, when even with the best will in the world, little can be done to avoid a contretemps!
choosing a dog professional – it's a tricky business
by Desmond Purcell
Journalist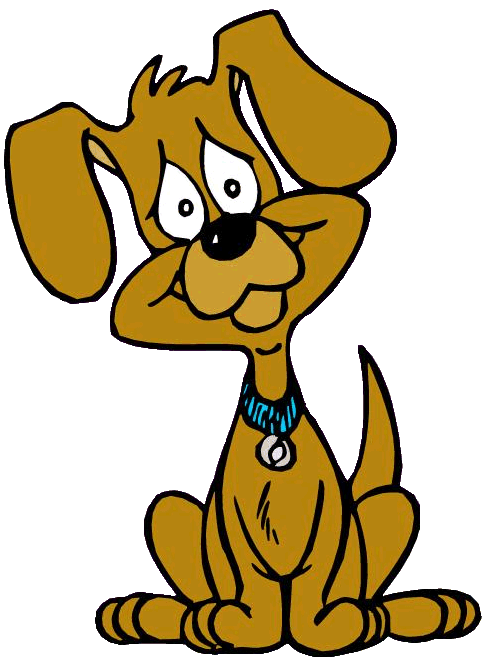 Choosing a professional to work with you and your dog can be a very difficult and stressful process. Whether or not you are looking for a dog walker, a dog minder, a trainer or a behaviourist there are important points to consider even before you begin your search.
First of all, find out what methods they use and how they work, advises canine behaviour specialist Lisa Hird writing in Edition Dog. In the case of trainers avoid anyone who espouses what are called aversive methods – training or handling based on punishment and fear. The relationship between dog and carer is very important. She warns: "using punishment can cause a breakdown in this relationship and may even increase any behavioural problems exhibited." Secondly her advice is to check the skills and qualifications (or lack of same) the dog professional claims to have.
Many people are turning to dog walking as a career choice who feel the only attributes needed are physical strength, stamina, good people skills but no other qualifications required. Not so, says Lisa who asserts "This is both irresponsible and far from the truth. Dogs have emotional and physical needs but sadly the dog walking industry remains unrestricted."
The fact that this whole area is unregulated in Ireland and only to a small degree in Britain at local council level – if at all – makes the search for a dog professional even more difficult. However, in the absence of any Irish legislation APDT Ireland (Association of Pet Dog Trainers) sets standards that can reassure the bewildered dog owner.
Since its foundation in 1993 it is the largest dog training body in the world and is now established in Ireland. It insists on a strong code of conduct for its trainers. Only ethical dog training methods are used. APDT promote what is termed as positive reinforcement-based training which discourages any painful or fearful methods and will not subscribe to dog whispering or dog listening type procedures. Finding a suitably qualified behaviourist is another tricky problem and APDT are happy to recommend practitioners with the right credentials.
​
Choosing the right boarding kennel for your dog can be a difficult area to navigate but the search is made easier thanks to the IBKCA (Irish Boarding Kennel and Cattery Association). In the absence of any regulation in the area it sets high standards for its members. This voluntary body insists that members place the security, safety and well-being of the animals in their care above personal gain. To become a member the kennel or cattery is visited by an inspection officer to ensure standards are met. There are random visits after that and any complaint by a customer is immediately investigated.
​
The high standards insisted on by bodies such as ADPT and IBKCA inspire confidence but the longer the Government delays in regulating the area of dog professionals the bigger the threat to the health and well-being of our dogs.
The relationship between the dog and his owner is what makes the difference between what works and what doesn't.
The Oxford dictionary defines 'relationship' as 'the way in which two or more people or things are connected, or the state of being connected'.
It brings to mind James Herriot's reflection on his short story 'Tristan's vigil'. He says 'The whole story gives me a nostalgic twinge with the recollection that in those days we would bring a patient into our sitting-room and even into our bed-room to look after him. We still like to think that we give personal attention but I doubt it will ever go as far as that again.'
I'm touched by the simple quality of life in 'those days'. The recent Lions tour of South Africa leaves me feeling that the way we live now is a bit like the modern game of rugby. The soul seems to be lost somewhat in the sheer brutality of the hits, the posturing of the managers, the attitude switch in relation to referees and the endless video checks to see if it was in fact a forward pass or if the ball was actually grounded. James Herriot reminds me of a more positive way of being that sadly has no place in the fast-moving increasingly digital world we find ourselves seemingly willingly alienated in.
I turn to dogs to ground me these days. Outside of the vet, there are myriads of professionals popping up everywhere from trainers to behaviourists to day care. There is obviously a big demand for so much canine back-up and plenty of money to pay for it. I suppose I should feel privileged. I work from home. I like to see a dog reared in a simple way by his owner. I believe that when you train your own dog, he responds to you.
I see training as the best way to understand the dog better. It is an opportunity to develop the relationship. For me it means that the dog listens when he can. The bond that is chiselled out from two months to about a year is what's really worth having. In an open relationship a solid foundation can be built on. The first year with any pup is a lot of hard work. Real commitment comes into it too. Certainly there are times when there is some doubt if we can make it together. An open relationship is all about mutual listening. When I'm not getting it right I need to know. The dog tells me honestly. Likewise with the dog, I tell him sensitively.
I find that the human-canine relationship is at the centre of having a happy dog. The dog needs to see me as something positive in his life. Someone he can depend on no matter what happens. He needs to know that I expect certain standards from him but that if he can't deliver occasionally I will try to understand why. That I will hang in there with him until he succeeds, adjusting my behaviour to try to find a way forward together
TEXT lincnet.org
MANNERS POEM
We say, "Thank you." We say, "Please."
We don't interrupt or tease.
We don't argue.
We don't fuss.
We listen when folks talk to us.
We share our toys and take our turn.
Good manners aren't too hard to learn.
It's really easy, when you find.
Good manners means JUST BEING KIND!
down
under
When I was growing up I suffered from depression and low self-esteem.
As an adult I was put on psychiatric drugs by a well-meaning Psychiatrist.
It was not my choice and it did not fit. Twenty years ago I followed a hunch and embarked on a life without medical intervention for my emotional distress.

It was a rough ride and a wake up call. Life was waiting. The first days and months were the hardest. I needed to be on my own to make this change in my life and to see where that would take me.
The funny thing was though I found I was never more surrounded by life and other beings than when I stopped seeing people for a while.
Not having grown up with pets, I had no relationship to the animal kingdom.

Suddenly that changed and it was as if they could sense it in me. Dogs would
come to me without my bidding and cats whose owners swore their feline friends
never go to strangers, would seek me out in a room full of people. Others could
see it too.
​
I learnt that nature and animals are friends and have a consciousness
just as I do.
Recently I was sitting on the beach and a big, old golden Labrador came and sat beside me. Tired from my walk I sat down to rest and enjoy the glorious spring sunshine for a moment. Unable to visit family and friends in Melbourne for sometime I had been feeling lonely: it had been cut off from country Victoria where I live under lockdown restrictions.
She sat with me for a good five minutes as if she sensed my need for comfort and love.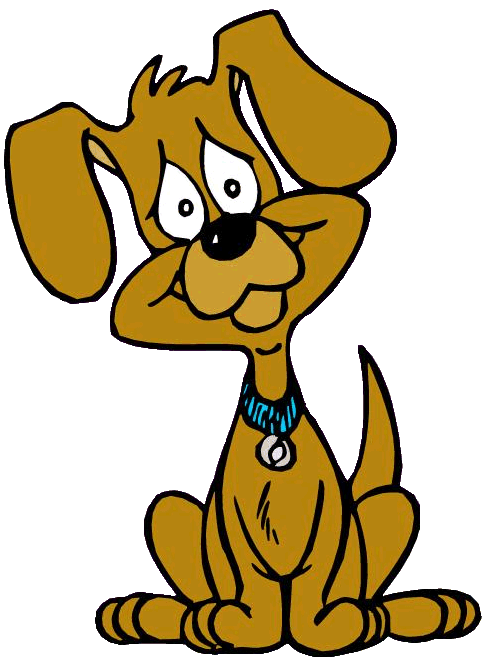 The owner eventually arrived and seeing that I had an orange, surmised it was the fruit his dog sought rather than the love. She however had shown no interest in the orange until I picked up my knife to cut it just as he arrived.
I said, "It may be the orange but I'll take what I can get and it might just be the love as well".
He gave me a big smile and left with his golden haired beauty and two other dogs trotting placidly behind him.
Let your dog take you on a history tour. Just the tonic if your regular route has become a chore. The same streets, houses and the shops along which you plod - you don't notice them anymore. Give a thought to what was there before the present urban landscape took shape and it gives the whole process a new vitality. A little research on your part can extract some surprising historical nuggets.
​
This month we get the ball rolling with a stroll through Harold's Cross Park - a popular venue for local dog walkers who may not know about its colourful and dramatic past. So, entering from the southern side, turn left and let your dog take you to a little information centre where you read that the park was opened on May 1, 1894 and designed by William Sheppard who also had Stephen's Green and Palmerston Park in his portfolio.
Your first surprise will be to see what isn't there anymore. The early photos show an impressive rockery, a large pond and a waterfall on the west side facing Mount Jerome - features which have long since vanished. Stroll along the path running parallel to Harold's Cross Road and invite your canine buddy to take a sniff break at a small memorial erected in 1995 to commemorate the bitterly contested, women's laundry workers strike of 1945. All they were seeking was a week's extra holidays which they eventually got.
​
Looking at the well laid-out children's playground it is hard to imagine that up to the early 19th century, the green – as it was known then - was a kind of free-for-all animal farm where the locals kept their horses, goats, pigs and donkeys. It stayed like that until in 1893 the Rathmines Commissioners decided to create a park on the three-acre site which they bought from the Irish Land Commission for a mere five shillings. (Imagine what it would cost now!!).
Just past the playground there is a mini woodland where you can treat your dog (and yourself) to another little pause and imagine the scene where the green was a secret meeting place for some of the United Irishmen who met there clandestinely as they planned the 1798 rebellion.
Then, for some seriously macabre history head over to the west side, just opposite Mount Jerome Cemetery. This was possibly the site of a gallows first erected by the Archbishop of Dublin in the 14th century when the area was in his domain. He was seriously rattled by the antics of the Harold clan, a prominent Anglo-Norman family in the area who had gone native (as many Normans did). They hung out with the O'Byrnes and O'Tooles, wild men of the Wicklow mountains, very partial to launching murderous raids on whatever settlers had the temerity to set up home on the foothills of Rathfarnham.
The furious Archbishop erected a cross, roughly where the Kenilworth junction is now, as a demarcation line beyond which the horrible Harolds and their rough dude pals were not to cross. Otherwise, there would be repercussions and he set up the gallows in the green just to drive home the point. Hence the name – Harold's Cross. Right up to the 18th century it was an execution ground for Dublin City. From one extreme to another - the gallows was eventually replaced by a maypole and May festivities were held there up to the 1840s and were revived only recently.
A stroll in the park where the past has come to life – all thanks your loyal dog who has helped you see what you never saw before.
​
Now, doesn't he deserve a treat!!!
se conduire de son mieux
to be on one's best behaviour
le comportement
behaviour
je n'aime pas ses façons
I don't like his manners
Ce n'est pas poli de parler la bouche plein
It's bad manners to talk with your mouth open
savoir se tenir à table
to have good table manners
savoir des manières agréables
to have a pleasant manner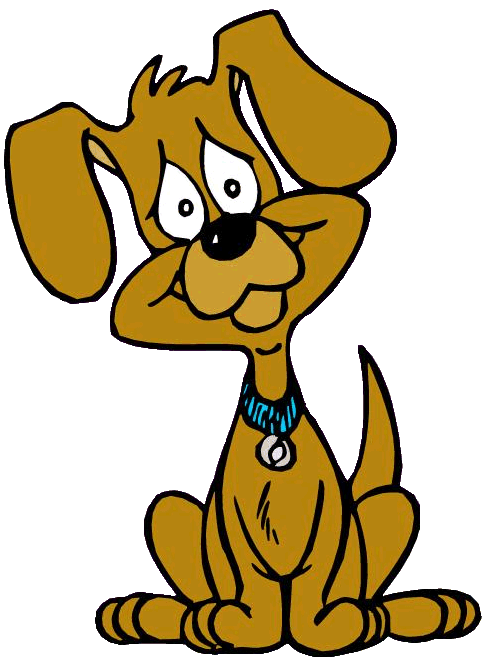 As you amble with your dog by the river, in the countryside or on busy city streets you will undoubtedly delight in the sight and sound of the wood pigeon. Originally a woodland bird, nowadays they pop-up just about everywhere!
go from ordinary to
extraordinary
outdoors with your dog and the wood pigeon
This large, plump, grey bird, 40 – 42cms in length, sports a white neck patch and white wing patches clearly visible in flight. Voice.gardenbird.co.uk comments
'white is quite a feature of this animal, particularly in flight when those white wing bars are exposed on a clear day.' The wingspan is 78cms. Add to the drama the loud beating of wings. The same website tells us that the unique call of the woodpigeon consists of just five notes in total, and they go like this: "ru-hoo ru ru-hoo." Why not try counting the sounds next time you hear a wood pigeon with your dog.
Have you ever observed the way wood pigeons walk? I bet your dog does. They waddle. You could be forgiven for thinking that they are well-endowed at the rear. The bird weighs 450g but according to this web site 'it is a fact that the total weight of all the feathers combined is greater in weight than the entire skeleton.' The average lifespan of the wood pigeon is three years.
While shy and retiring in the countryside, these birds can be quite sociable in urban areas. Wood pigeons mainly feed on plant material, green leaves, seeds, berries, buds, flowers, grain and root crops. Truth is they eat almost anything put out on a bird table. However, they are particularly partial to seeds and grain. Just watch them swoop down with excitement. With wood pigeons around it's a good idea to have separate feeding arrangements for small birds as the sheer size of the wood pigeon allows them to hold fort easily.
A fascinating fact is that wood pigeon milk is more nutritious than human or cow's milk.
Don't miss how the wood pigeon drinks as it is certainly a unique phenomenon. Most birds scoop up water and fling back their heads to allow the water to drop down. As the diet of the wood pigeon is relatively dry they need more water than birds who eat worms and things. As you walk with your dog be sure to spot them using their beaks like a straw to drink from open water sources, like bird baths.
Wood pigeons prefer the privacy of wooded areas for nesting and producing young. They breed from one year old in April. The nest itself is built by both mother and father, and consists of a platform of twigs located in either a tree or high up on a building. A very adaptable bird though, it has been recorded breeding in heather and stunted bushes in the windswept west of Ireland.
The two eggs in the clutch are incredibly smooth, glossy white and have a width and length of 30mm x 41mm. Equality rules here. Both parents share the task of incubating the eggs for 17 days and feeding the nestlings No insect feeding here mind you. Did you know they feed their chicks 'a type of milk formed from sloughing off fluid-filled cells in their crop lining.' Wood pigeons are fledglings for 33-34 days.
Keep a close eye out as you walk with your dog this autumn. The Irish population of wood pigeon is boosted by wintering birds from Continental Europe!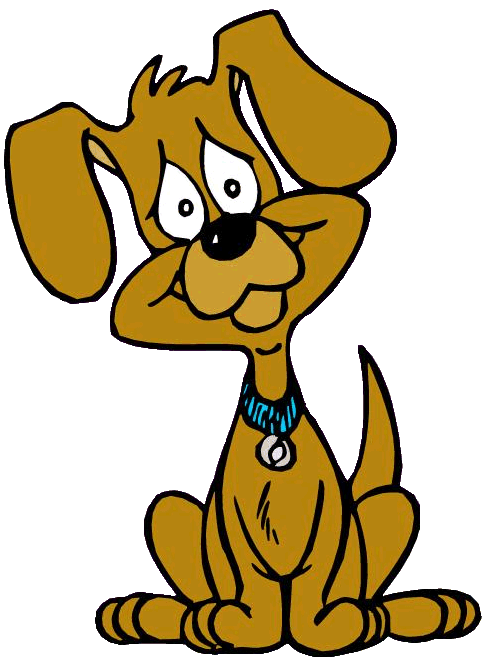 Information Sources

Voice.gardenbird.co.uk
Irish-bird.info.
what if you are not a dog person?
I'm not really a dog person. However, I do find some dogs more acceptable than others. For example, being a cat person, I like dogs that in some way seem like cats. Perhaps they are, generally, smaller dogs who bark rarely if ever and who, because of their size, seem pickable upable in the way that a (friendly) cat is. (Unfriendly cats do exist and that is another question). You see, to me, dogs are too solid, whereas cats are malleable. I think that's my biggest problem with dogs.
So some, not all, small dogs such as Corgis or Terriers or Cocker Spaniels are rather attractive and would seem manageable. And there are some bigger dogs that one (even this one) has to admire – Alsations, Irish Wolfhounds, German Shepherds, Collies, Labrador Retrievers, Huskies, Irish Red Setters.........well, ok....there are quite a lot. But I have to admit that even if I can admire some dogs they are alien creatures to me and I have no great knowledge of how to relate to them.
Dogs bark. Why do they bark? OK so they are useful as guard dogs. That's a positive, but when I knock on your door I don't want the welcome of a dog going crazy barking his/her head off. Nor do I want to be kept awake by a dog howling at the moon. Admittedly cats can make outdoor noises too but that is usually confined to a very occasional cat fight or for a spell during the mating season.
Other dog uses include helping the blind – one of their (if not the) most laudable activities. Rescue dogs are good. Sniffer dogs are good. Ok there are some good dogs. Interestingly they can be trained in such matters and that is a positive. And I know they are great companions for people. They help you get exercise. But cats can be toilet trained. The idea of having to pick up dog poo on an otherwise pleasant walk is just too much. As one dog recently said to himself (I imagine) 'There she is again collecting my poo – what does she do with it all? What a strange habit she has!'
And what if you don't like walking? Do you have a choice? Your dog requires to be taken out walking. Cats do their own walking – such independence of thought. And cats are connoisseurs when it comes to food. They know what they want – it all is part of their sense of style. I don't really wish to pit (on which subject I shall refrain from discussing such dogs as pitbull terriers or rottweilers) cats against dogs as I know it is possible to like both. Indeed, I have to admit that some dogs seem quite attractive and I daresay that one could learn to live with certain ones.
I have experienced some dogs. In my school days, cycling to school, one little character decided to chase me barking at my heels as I cycled. Knowing little of dogs I decided the best thing was to ignore him and cycle on......so he bit me. Yes, I had never done him any harm but he bit me. He did it out of pure badness. I had to get a tetanus injection. It made me wary of dogs.
On a visit to New York state some years ago I stayed with a lady whose pet was a wolf. Yes, an actual wolf. Tamed she told me. He had character and I quite enjoyed his company beside me, as I 'relaxed,' on the couch and later out walking. It was an interesting experience but I wondered just how tamed this majestic creature really was so I kept a wary eye on him and made no sudden movements.
I know the world is full of dog lovers. I can't see myself becoming one, but I suppose you can never say never. I should imagine that if I did ever happen to have a dog that I would get to appreciate it...... and perhaps even like it. But I can't quite see it happening. And anyway........the dog might not like me.
true

to yourself and your dog
Ever feel overwhelmed trying to find your way in a fast-moving world driven by action and reaction? The speed of change is mind-boggling. Sometimes it seems that there is in fact nothing to rely on. You go to replace a product you bought a short while ago to find that it's either no longer available or upgraded with a higher price tag. Seems like everywhere you turn you are directed to transact your business on-line. There probably has never been a time when being adaptable is so imperative. Equally, the sense of alienation seems unstoppable. We listen to the news. We listen to others discussing the news. We listen to the dog barking. Try to work out the cause. My dogs bark when they play for the most part. It is an expression of joy. I look at their faces so animated, so exuberant, so very happy. How many of us listen to ourselves?
There is a voice within that needs to be heard. More often than not drowned out by the noise of life. It would seem that many of us do not really want to hear it. Perhaps even feel fearful of it. Feel safer not thinking. Going with the crowd. Safety in numbers. Fill up with diversions to keep it at bay. Ear plugs, headphones, mobile phones all provide excellent deflections. Yet, sooner or later it insists on being heard. How often do we hear of someone who had a 'close shave' in some shape or form dramatically changing the way to live.
A happy dog walks around with ears sharp taking in everything that is going on. Ever listening carefully to the way the owner is feeling. A good time to listen to yourself is when you are out walking with your dog. You are in good company. He is actively listening. Why not take this time to actively listen to yourself too?
The dog is connected to the planet, listening to the sounds of the planet.
What are we listening to?
Take a good look at your dog. The freshness that he manifests as he sniffs around the same old trees, the same old lamp posts. Curiosity. Enthusiasm. Pleasure. Wouldn't it be great to share that freshness with him. To be as true to yourself as he is to himself. Wonder what is missing in us that we don't seem to have what he has.
It takes courage to start listening to yourself. Sometimes so much is going on that we cannot hear the voice. Perhaps there is a lot of jumble happening and it is hard to make out anything at all. Maybe there is conflict going on. Perhaps when we listen we want to run away from the horrendous mess that we find. The stark realisation of just how disconnected from ourselves we really are is a shocker. This is a staggering discovery. We feel decidedly uncomfortable. Many will jump ship. Postpone. Dismiss it as a bad idea.
The more you listen for the voice the easier it can be heard. A good starting point is when you head out with your dog, lead in hand, pose the question – what is happening inside me now? Once you can hear the voice you gradually come to an awareness of precisely what is going on. You may not know why it is as it is but at least now you can ask the question. Probe. In the beginning you will probably have to wait for the answer to come. It will come, eventually. You are out there in the madness of things with your dog. The more you listen and the more you ask the faster the response time will be.