Many owe the grandeur of their lives to their tremendous difficulties.




Charles Spurgeon
frankly funky fun!




Kritzxx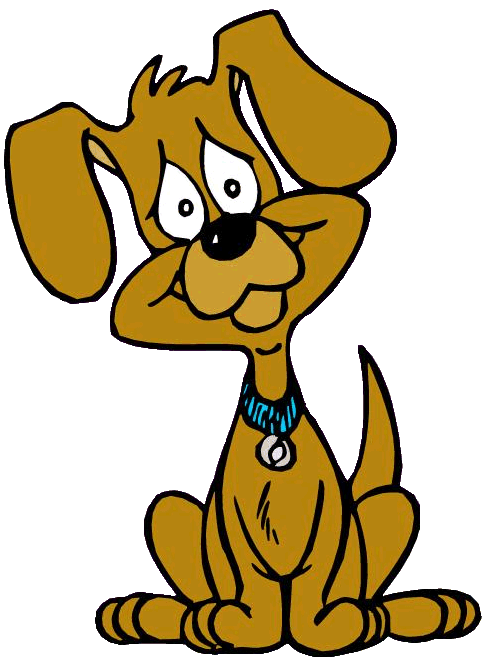 the lively eMagazine
shimmering substance with sun
the lively eMagazine shimmering substance with sun
PIC 'Green Mist' Chrysanthemum

Gardner's World
full edition of emag page
in laptop format only
contents of emag page




full edition




birthstone & star sign

lead story -so you think you want a dog by Thomas Cantwell

every which way by Steffi Baker

serious 'paws' for thought by Desmond Purcell

forget fanciful by Diana Darcy

poems & things

down under - dogs and chooks by Claire Chatfield

make history in Grand Canal by Thomas Cantwell

dog french

go from ordinary to extraordinary - outdoors with your dog and the blue tit

true to yourself and your dog - by the editor
©All rights reserved by dogs in dublin. It is permissible to refer to material published in both the laptop and phone versions of the eMagazine once proper accreditation is given to both dogs in dublin and also to the author if a by-line is included. However, reproduction in part or whole is forbidden without our consent.
DISCLAIMER: dogs in dublin does not assume or warrant any legal liability for the accuracy, legality or reliability of any of the material published in either the laptop or phone versions. That material is largely for entertainment. Anyone using any of the information published do so at their own risk be it veterinary, commercial, legal or otherwise and by so-doing agree to indemnify dogs in dublin from all liability, costs (including legal), loss, injury, damages which might arise from such use. The views and opinions of contributors to dogs in dublin belong to them alone and do not necessarily reflect the views of the dogs in dublin editorial staff.
The October birthstone's dramatic play-of-colour has inspired writers to compare it to fireworks, galaxies and volcanoes.
​
Most opals are valued for their shifting colours in rainbow hues – a phenomenon known as "play-of-colour."
gia.edu
Star Sign: Libra

Also Known As: The Scales

Dates: September 23rd - October 22nd

Element: Air

Ruling Planet: Venus

Star Sign Stone: Opal

The Libran woman can be depended on not to go to pieces in a crisis and may be somewhat sentimental about those around her

The Libran man is generally trustworthy, honest and has an innate sense of fair play
starsigndates.com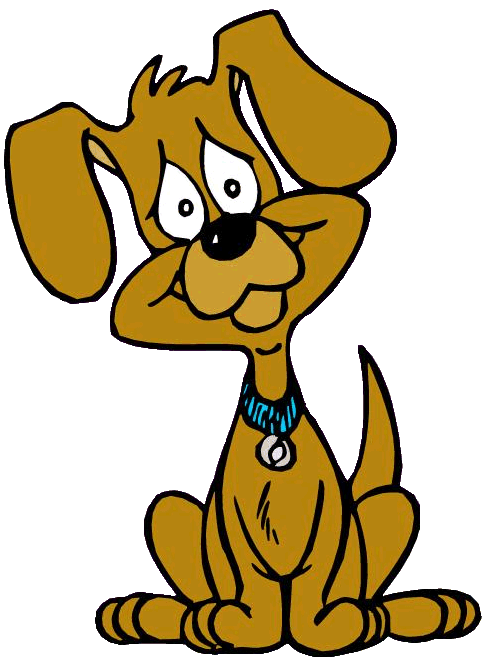 so you think you want a dog?
by Thomas Cantwell, Journalist
So, you want to get a dog but how committed are you? Commitment is not a fun party word because it demands serious focus and discipline and in the case of a human or animal – love and affection. Sure, it is easy to imagine having deep feelings for a pup or dog but not so easy to take on board the demanding commitment required. Yes, there are downsides but if you learn to handle them it will be a welcome price to pay for the joy and rewards of having a loving canine buddy. The Simply for Dogs website offers some useful considerations that must underpin your commitment to your newly acquired dog.
Cash.
Yes, you will need lots of this. Whatever you paid for the dog will be nothing in comparison with what you will have to fork out for his food and health. Good dog food does not come cheap and neither does veterinary care. Getting the dog neutered or spayed will take a big chunk out of your pay packet and add to that the cost of annual vaccinations, flea treatments and whatever else your dog may need. It is wise to set aside a budget in case of accidents or serious health problems. You could opt for pet insurance. Handy enough if the dog is healthy and young. But that whole process is littered with so many opt-out clauses which seem to grow in number as the animal ages and the harder it becomes to submit a claim. Crates, beds and other canine equipment will add to your costs plus paying for the destruction many pups can cause to shoes, carpets, furniture and the garden.
Simply for Dogs offers some stern advice on the subject. "Whatever you think you are going to spend on your dog in any given year, double it. Then quadruple it then double the quadrupling and you might have a good handle on what your dog is going to cost you in terms of care and feeding". Now that is scary!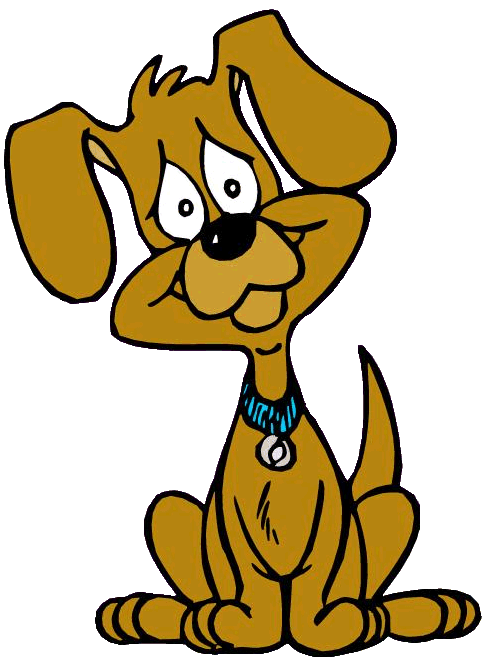 Training and exercise.
True grit and stamina required here. Training has to be regular and consistent and your average dog needs at least one hour walk every day. Maybe after a sticky day in the office you may not feel in the mood for going out and facing the elements. However, out you must go and if you cannot hack that - then a dog is not for you.
​
Holidays.
Your twice-yearly sun trips to Lanzarote could take a big hit – unless, of course, you have family and trusted friends who can take care of your canine pal while you are away. Even a weekend in the country can pose a problem as not every hotel or guest house is animal friendly. An option is to put your dog in a boarding kennel. He may not even like that and it will be an extra holiday expense. We would recommend kennels part of the Irish Kennel and Cattery Association (IBKCA) whose code of ethics require that high standards of care are maintained.
Great expectations.
Don't have any. If you have lost a dog there are a few pointers to remember about getting another. Perhaps your previous dog was a docile, loving, loyal pal but your new canine will not be the same. He could, for example, be a Boxer with a passionate sense of fun and a mad streak to boot. It is unfair to expect the new arrival to follow in the pawprints of the other. Accept and rejoice in the differences.
​
If you can cope with all these obstacles then you are ready for the long haul and depending on the life span of your dog - it could be ten years or more. The writer Aldous Huxley once wrote "to his dog every man is Napoleon; hence the constant popularity of dogs". That might be pushing it a bit but the sure reward is that you end up with a loving, loyal and life enhancing buddy.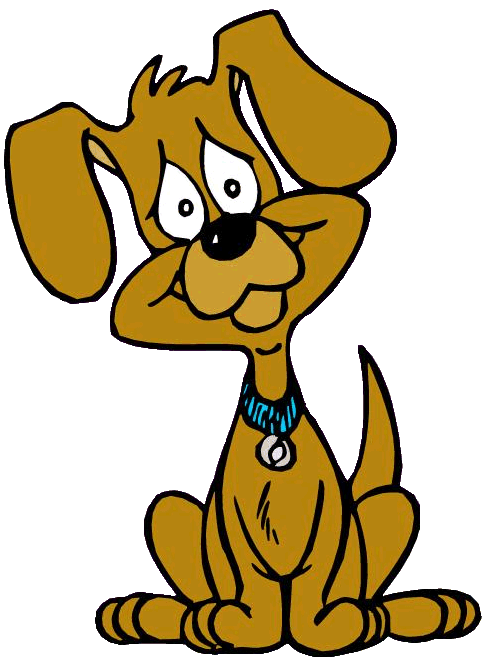 I am mostly overwhelmed by the articles I read about dogs. There is so much information generated by what seems to be a large volume of experts. Sometimes I do not know which way to turn. How can I know if I am doing the right thing for my dog when I read so many seemingly conflicting opinions?
It would appear that the ideas of training dogs two decades ago are no longer relevant. I have no doubt that two decades hence the 'right way to go' today will be equally discarded.
Take for example the concept of the ten metre lead. Surely the right lead depends on the size, strength and character of the dog, and his level of training. As well as this, the physical capacity of the owner, and the environment where the dog is walked must come into the equation. Every dog has to be managed in a public place so as not to pose a threat to the flow of life.
On the street I see mostly small dogs being walked on long leads. It seems to work well as long as no obstacles present. The owner walks along and the dog ambles at will. Then, a German Shepherd comes on the scene. He has to be held firm by a strong handler on a strong lead to pass the small dog sniffing freely.
Certain type of dog accessories seem to be in vogue. Most people like to use them. Those who prefer the less 'with it' types of collars and leads seem to be 'not with the programme'. With so many variations in dogs, how can one particular type of accessory work better than the rest for every dog?
It is easy not to see the wood from the trees. Those of us who are committed to our dogs want the best for them. The impression is that everyone who genuinely cares about their dog should be following the trend. There is a strong sense of judgement out there. If I don't use the current 'right' type of collar or lead then I feel hit on by those who do. It's a bit like the only way to live now is 'open plan'. That is all very well and good for those domestic situations where everyone gets on. I often wonder about those who don't with no place to go except their bedroom. Or is every 'open plan' home a happy family? It certainly comes across that way.
At the end of the day what really matters is that the dog gets his walk. Whatever combination of accessories available that facilitate this to happen with the maximum safety and comfort to dog, owner and other dogs and their owners on the street seems to be the best way to go for me.
serious 'paws' for thought
by Desmond Purcell
Journalist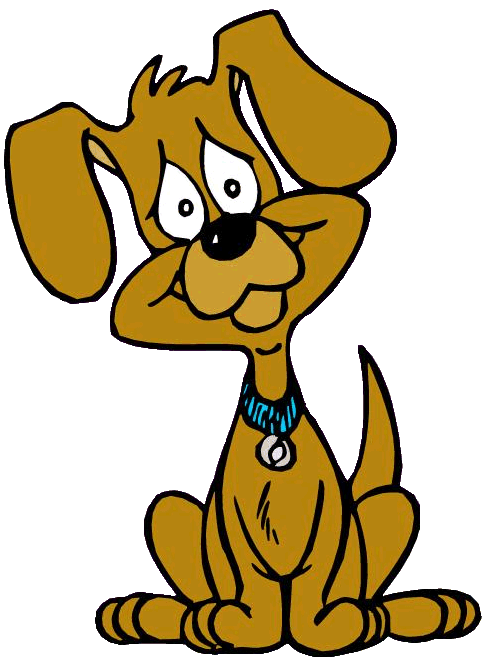 The decision to get a puppy or a dog is a major step and not one to be taken on the spur of the moment. There are so many factors to be considered but the most important of all is whether or not you have the emotional commitment required. Regrettably the Covid pandemic has highlighted the sad truth that so many dogs have suffered because of that lack of commitment, understanding and patience on the part of their owners.
​
This was highlighted in the September 9 edition of the Dublin Gazette in a report by Amy Rohu that the Dogs Trust has revealed a staggering 212% increase in the number of people wanting to surrender their dogs to shelters in the three-month period leading up to July. The Dublin SPCA reports a similar trend.
Basically, the problem is that puppies bought during the lockdowns and even older dogs - are now missing their owners who are gradually going back to work. This is resulting in behavioural problems like constant barking and chewing. The Dogs Trust is now advising owners to be patient with their canines who are facing a huge adjustment after being up close with humans for the past 18 months.
​
For many of their owners their commitment was lukewarm. Not willing to show the time or patience required the unfortunate animals are being returned to shelters. Sadly, these dogs have been seriously let down. However, if your dog is causing problems the Dogs Trust have launched their 'Life After Lockdown – Bark to Basics' campaign which offers practical advice to dog owners to help their canines cope with their new absence from home – DogsTrust.ie/BarktoBasics.
Which is why it is so important to ask whether or not a dog is right for you and are you ready for the challenge. To answer that TerrificPets.com suggests there are four main factors to consider before you make your decision.
Firstly, do you have the necessary emotional commitment? How much time will you spend with your dog as different breeds require different levels of attention?
Secondly have you got the necessary space at home for the dog you want? A large active dog will need a sizeable fenced garden. A small dog will need less space.
A third factor to consider is that all dogs will need regular training, exercise and socialization which involves introducing your dog to new people, other dogs and new situations.
Finally, if you are a first-time owner find out if you can handle the breed. For example, if you are not in the first flush of youth a lively, strong, animated dog may be too much of a challenge.
​
If you are unsure where to get your new puppy click onto the ISPCA.ie website. `They recommend going to your local rescue centre or dog pound. The good news is all dogs adopted from ISPCA centres are health checked, parasite treated, vaccinated, microchipped and when old enough – spayed or neutered. They also offer sound advice on what you should watch out for if you are getting a pup from a dog breeder.
​
So, it pays to seriously examine the strength of your commitment to give a dog a happy home. When an animal is returned to a shelter, he is the unfortunate loser. A bit of foresight and reflection will avoid that dog's trauma and pain.
wordhippo.com defines 'commitment' as 'the fact of continuing in an opinion or course of action in spite of difficulty or opposition'. When the idea of having a dog arrives in whatever form it does, it is often surrounded by delirious excitement. We visualise harmonious scenes of the dog with us, exploring the great outdoors, stretching out without a care in the world indoors. Our lives are enhanced. Happiness abounds.
Why are we so taken by the ideal view of things? Generally speaking for those new to the canine world the arrival of the dog is the antithesis of all of this. The pup cries, urinates everywhere, defecates everywhere, chews everything including the internet cable. The unprepared household suddenly becomes a stressed-out place to be. The pup is to blame. So what happens now?
This is where commitment comes into it. Fair enough, the original decision to have a dog was made in fanciful circumstances. That is not the dog's fault. It is our responsibility to inform ourselves before making a momentous decision that impacts on the life of another.
It is easier than ever now to learn about the basic needs of a dog. All you have to do is search the internet. The most important thing to understand is that the dog depends on you to sort things out. Physical needs need to be addressed first. The pup must be managed in a way that works for the household. When a pup comes no older than nine weeks this is easy to do. Certainly more challenging for later arrivals but still must be achieved. I'm talking about a safe place to stay, a healthy regular diet, parasite control, good basic veterinary care and sufficient exercise.
Once the pup feels secure in whatever arrangement works best for the household, is fed, protected against parasites and exercised then the focus can move to the emotional needs of a dog. Again, this is where there is a lot of fantasy at the start. The dog should love everyone from day one! A dog builds a bond with a human who looks out for it. This is based on confidence and trust and takes time to establish. Training the dog goes a long way in developing this connection. It is a fact of life that if you want a well-behaved, manageable dog he must be trained. Otherwise, the daily walk among other things can be a nightmare!
We are now a far cry from the initial fairy tale concept of having a pup. This is what commitment to a dog is all about. Forgive ourselves for our rose-tinted spectacles and get down to the nuts and bolts of managing things so that the pup fits in comfortably to our way of life. Adjustment and compromise are power for the course. At the end of the day we find that the dog teaches us as much as we teach him. It is only then that we can realistically conceive the notion of dog and human enjoying life harmoniously together.
It came to me that everytime
I lose a dog they take a piece of
my heart with them,
and every new dog who comes
into my life gifts me
with a piece of their heart.
​
If I live long enough all the componenets of my heart will be dog,
and I will become as generous and loving as they are.
Anon
down
under
Two media outlets are making films that feature Elaine and her protégés. The documentary makers will be meeting her and her chooks on the pier in October and have assigned a dog watcher to look out for off-lead predators on the dog beach.
I recently met Elaine the chook* whisperer who lives on Victoria's beautiful Bellarine peninsula. This big-hearted, slight framed senior citizen rescues homeless chickens. As part of their health regime, she takes them by car to a different beach each day early in the morning. Rascal the rescue rooster comes as well on his lead. He and the girls then promenade on the beach much to the delighted amusement of locals and visitors.
​
The silkie hens, brown or white, are all fluff and would drown with the weight of the water in the sea, so they content themselves with walking on the sand. They like to paddle on the water's edge but have no sea sense. If a wave comes Elaine swoops in, scoops them up and throws them squawking back onto the sand. The black and white Plymouth Rock though has feathers and loves to be thrown into the air, land in the water and paddle back to shore.
Ordinarily after their walk Elaine lines the birds up on a bench overlooking the beach and encourages peoples' dogs to socialise. Any hound hoping to make a meal of the birds is met with a swift peck to the nose and quickly learns to approach its new feathered friends with caution, preferring to sniff from the rear instead.
* 'Chook' is Australian slang for 'chicken'.
DRAWINGS
Claire Chatfield
The barbarians were at the gate but fortunately they were kept out. Had they surged in that fabulous facility which is the Grand Canal would not now exist. Hard to imagine but back in the 1960s the cavemen in the Dublin Corporation had serious plans to drain the canal for a six-lane dual carriageway and place new sewage pipes along the bed.
​
Resistance was powerful and after a petition of 100,000 signatures was waved in their faces the clowns in the Corpo had to call it a day. It was a near miss and so perhaps it is time to see your canal walk in a new light. It is idyllic regardless of the season or the weather, especially from Rathmines down to the Grand Canal Dock with its elegant, tree lined path running parallel to the cycle lane, its calming, slow moving water and those swans. Let your canine buddy take you on a history tour.
Take a stroll around Portobello Bridge and the little harbour and try to imagine what it was like back in the days of canal-boat travel. Books like Deirdre Kelly's Four Roads to Dublin and The Neighbourhood of Dublin by Weston St John Joyce describe how the place was a hive of activity from about 1807 to the 1850s. The elegant Portobello House was a hotel and beside it a depot for passenger traffic. Three boats went each way daily between Dublin and Tullamore and even as far as Roscommon.
Speed was certainly not of the essence and those leisurely canal boats would only clock up between three and four miles per hour. They were big enough to accommodate first- and second-class passengers. Food and wine were served but apparently that tipple was sold not per glass but per pint! Strict social hierarchy was maintained and no wine was allowed the 'lower lives' travelling second class. If you brought your dog along you had to pay full price for him.
​
Before your dog leads you away from Portobello Bridge try to imagine a bizarre and tragic accident which occurred there on April 6, 1861 involving a horse drawn omnibus which had stopped at the bridge to let off a passenger. Unfortunately, one of the horses got in to a tangle with the result that the carriage was pulled across a wooden barrier and rolled straight into the lock.
Disaster could have been averted as there was only three feet of water in the lock and the carriage landed on its wheels. But the lock keeper in a rush of blood to the head decided to open the sluices and let the water pour in hoping it would float the vehicle to the top and everyone would be rescued. It didn't. The water poured in and drowned the six passengers and the two horses. The driver and conductor escaped.
​
As you and your canine buddy enjoy the tranquillity of your canal walk you don't want to spoil it by the sound of gunfire – even if it is only in your imagination. So just cast a glance but don't linger at the corner of South Richmond Street and Charlemont Mall where once stood Davy's pub which was the scene of a gun battle between insurgents and British troops in 1916.
Continue down the canal to the Charlemont LUAS bridge and stop for a few moments at the memorial to the writer Paul Smith who died in 1997. He was one of the many Irish authors who got a belt of the crozier from an autocratic church back in the day. One of his best-known works, The Countrywoman, set in the Dublin of the fifties when Archbishop McQuaid ruled the roost, ruffled the sensitive feathers of the censorious clerics and he joined that honourable litany of Irish writers whose books were banned.
Skating on the canal! Yes, it actually happened back in 1947 during a harsh winter and a big freeze when the canal froze over and the ice was thick enough for skating. People took to it with gusto and enjoyed for that brief spell the joys of a Scandinavian winter.
How fitting for you and your doggy pal to finish the first leg of your walk opposite Wilton Terrace and pause at the life-size, statue of the poet Patrick Kavanagh sitting on a bench. He immortalised the canal with his poem 'Lines written on a Seat on the Grand Canal Dublin' which was the inspiration for the statue unveiled in 1991 by President Mary Robinson. A familiar figure around the Baggot Street area of the canal – now his bronze image relaxed and meditative, exudes a calming presence in a bewildering and fast changing world.
s'engager
to make a commitment
sans obligation d'achat
with no commitment
PIC Background Stevie Ekkelkamp
engagement financier
financial commitment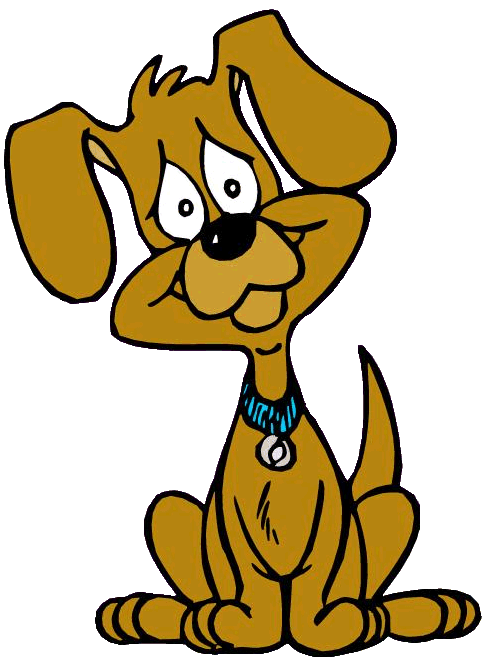 capricieux
whimsical (person)
Like all birds, blue tits can see ultra-violet light and this is how females are thought to choose their partners.
go from ordinary to
extraordinary
outdoors with your dog and the blue tit
When you are out walking with your dog do keep an eye out for the blue tit. This delicate bird, about half the size of a robin, will not fail to impress with its style and agility. 'The blue tit might be famed for its bright, bold plumage, but it's much more than just a pretty face. Spot it performing acrobatic displays while on the hunt for juicy caterpillars'. woodlandtrust.org.uk
As you both walk along why not look out for the blue tit hanging upside down from branches to access food.
When it comes to attractive the blue tit certainly comes up trumps. A colourful mix of blue, yellow, white and green simply cannot disappoint. As you and your dog amble along you will spot them in deciduous and mixed woodland, hedges, gardens and parks. Delight in their frolics as well as their good-looks!
You are pretty safe with your dog and the blue tit. However, domestic cats are big predators. Did you know that more than 2.5 million blue tits have been ringed in Britain and Ireland? When it comes to staying put, you can depend on the blue tit. These birds tend to stick to their stomping ground and seldom move far from where they hatch.
Something to remind yourself of as you enjoy the gymnastics of the blue tit is that starvation kills many young birds soon after fledging. Bird feeders designed to protect very small birds can make a big difference in your garden to this stylish little bird.
The search for a nest begins in January with the nest completed by late March. Cosy does it for the blue tit. This means holes and cracks in trees and crevices in walls as well as nest boxes. The unpredictable is not to be dismissed as they have been found in letterboxes and street lamps too.
The nest is usually lined with moss, hair, leaves, feathers and even spider webs. The clutch is laid from late April into early May. Incubation takes fifteen days and only begins after all the eggs have been laid anything from seven to twice that many. The chicks spend about three weeks in the nest before fledging.
A garden with four or five blue tits at a feeder at any one time
may be feeding twenty or more.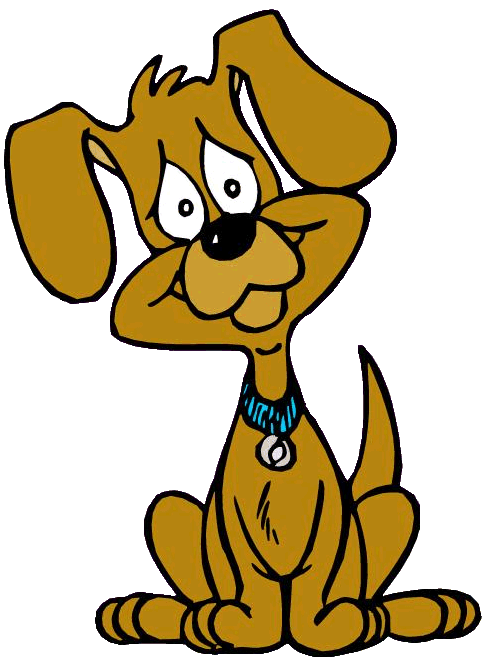 Information Sources

woodlandtrust.org.uk
livingwithbirds.com
true

to yourself and your dog
When your dog is walking along happily beside you it's easy to feel good about things. The dog is in tune with himself, you are listening to yourself and together you make a pair to be envied. When all is going well between you and your dog it's even hard to recall a time when it was ever otherwise.
Adversity presents a very different picture though. Then your large dog sees a small black cat. He instantly becomes fixated by it. As he is a big dog he can be hard to control. He loses sight of everything else for that brief period of time. He may stand up on his hinds and you may feel that you are going to be toppled. He may do this in the middle of the road that you are trying to cross to get him away from the small black cat. Nothing is on his mind now except that cat. You are seriously challenged.
So what does adversity mean to you as you strive to be true to yourself and your dog? In short, adversity is an unfortunate happening or circumstance. It knows no boundaries. It can apply to the physical, mental, emotional, financial and social aspects of our lives. Like the dog, it is how we respond to adversity that really defines it. There is a choice says Gary Savoie. You can define adversity or you can let adversity define you.
Facing pain is something that we and our dogs like to shy away from. The animal tries to hide it. What we do to avoid it is frankly unbelievable except that we do. Yet, pain must be faced. If it isn't it will keep presenting itself to be faced over and over and over again.
Things happen to us and our dogs that we have no control over. The impact can be staggering. We may even find that the source of this personal tragedy was ignorance so unintentional. Like the dog, we have to deal with the emotional impact but the process needs to be finite. Things that happened outside of our control cannot be allowed to control our emotions forever if we have indeed chosen to define adversity.
The consequences of things that happened to us and our dogs, especially things that happened in very early life, simply have to be lived with. It is amazing what dogs with a bad start can achieve with sensitive, capable handlers. Our lives have been shaped by the deed, whatever the nature of it, whether intended or not. The best we can do is acknowledge the fact. Face the pain. Accept the impact. Stop comparing with those who had a solid background. Seek a way to succeed regardless.
The first step to overcoming adversity is becoming mentally prepared says Gary Savoie. Anyone who has faced their pain successfully will agree wholeheartedly with him that beneath the pain lies power. Like the dog does everyday, it's about accepting what is in an awake way. Listening to the thoughts. Feeling the emotion as well as you can. However uncomfortable, it simply is now. Accepting what is can put it up to us. We might even think that we accept but can later find out that the acceptance was only partial. More still to do. As you walk quietly with your dog, use the peace between you to practice letting go, to talk positively with yourself.
Just as the dog regains his composure once removed from the cat, so we can be true to ourselves by choosing to define adversity as opposed to allowing it to define us. Whatever way we go, how we handle adversity is paramount to succeeding in life.
Reference made to Gary Savoie
, laughatadversity.com