Many owe the grandeur of their lives to their tremendous difficulties.




Charles Spurgeon
frankly funky fun!




Kritzxx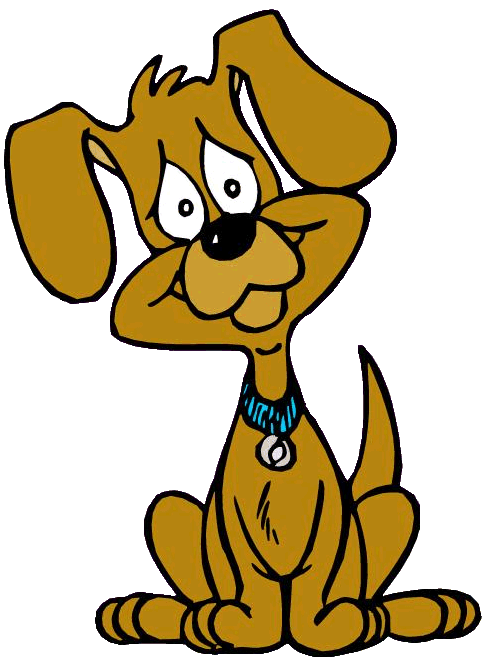 the lively eMagazine
shimmering substance with sun
Header strip , lead story and one other are missing as presented in the November edition.
Instead, please find text only of both stories.
Apologies.
full edition of emag page
in laptop format only
contents of emag page




full edition




birthstone & star sign

lead story -dressed up dogs by Thomas Cantwell

winter dog by Steffi Baker

winter walk stress-free by Desmond Purcell

pheasant season by Diana Darcy

poems & things

down under - Boris, Boots and Nettie by Claire Chatfield

make history in Clontarf Promenade by Thomas Cantwell

dog french

go from ordinary to extraordinary - outdoors with your dog and the magpie

true to yourself and your dog - by the editor
©All rights reserved by dogs in dublin. It is permissible to refer to material published in both the laptop and phone versions of the eMagazine once proper accreditation is given to both dogs in dublin and also to the author if a by-line is included. However, reproduction in part or whole is forbidden without our consent.
DISCLAIMER: dogs in dublin does not assume or warrant any legal liability for the accuracy, legality or reliability of any of the material published in either the laptop or phone versions. That material is largely for entertainment. Anyone using any of the information published do so at their own risk be it veterinary, commercial, legal or otherwise and by so-doing agree to indemnify dogs in dublin from all liability, costs (including legal), loss, injury, damages which might arise from such use. The views and opinions of contributors to dogs in dublin belong to them alone and do not necessarily reflect the views of the dogs in dublin editorial staff.
dressed up dogs
By Thomas Cantwell
Dogs all over are wagging their tails with joy that Hallowe'en has come and gone. Happily, the noise of those nerve-jangling bangers along with the annoying 'trick or treat' intruders invading their hall door space are all now a distant bad memory.
Yet, perhaps not the worst indignities to be heaped on your furry buddy. So, spare a thought for those unfortunate pooches who had to undergo a further misery - by being forced to dress up and even be painted. Great fun for their owners but not a barrel of laughs for the put-upon canines. It is all part of a craze of dressing up dogs in zany designer outfits.
A survey carried out by the Mail Online revealed that 81 percent of British dog owners have at least one outfit for their canine buddy although in fairness, mainly to protect against rain or cold. But for a growing minority it's a hoot to dress up the dog in jazzed-up smoking jackets, ridiculous waist coats, tuxedos and even (I kid you not) sunglasses. About seven percent attire their pooches in hats and shoes and another five percent doll them up in dresses. Incredible!
Views are divided. For example, the website Dog Notebook is ambivalent: "It certainly doesn't hurt. There is a difference between turning your dog into a hipster extension of your own style and simply protecting him or her from various weather conditions".
Humans may delight at viewing cute pics on Instagram of dogs in crazy, zany outfits but the unfortunate animal has to suffer in silence incarcerated in a ridiculous, designer tuxedo or dress. Worse still if he has to be paraded around for hours on end in silly competitions.
However, the veterinary world takes a more cautious approach and anyway feels that most dogs don't need clothes. Dr Andrew Francis of Pawsquad, an advice service that launched the survey warned: "Owners should be mindful that sometimes putting their dogs in clothing can cause skin damage". And apparently the craze for dressing them in fancy gear is doing just that.
The respectyourdog.com website takes this advice even further. Outside the discomfort and physical restrictions those crazy costumes cause to our canine buddies it warns that "the humanization of dogs can inhibit their ability to communicate with other dogs". With clothes covering most of his skin his body language – a vital component of communicating with other canines - is reduced to zero. Hard to believe but some demented owners actually paint their dogs to look like other animals and as the website puts it "just so that he can look nice for everybody else (humans) except himself". Then most likely he is denied his outdoor walk just in case he messes up their tedious paint job.
Naturally the designers of all this unnecessary dog gear hope the trend will grow. Wouldn't they love to see regular doggie fashion shows where miserable pooches are paraded down the catwalk (should that read - dogwalk) rigged out, perhaps, in a designer cotton dog fleece with hoodie, a dog guitar costume, or even a flower wedding dress. No, I am not making this up – they are all on the internet.
Unfortunately, it is a crazy world out there and it could happen yet!
​
winter dog
by Steffi Baker
When I think about winter I think of Houdini. We lived by the sea in those days. The front-line mid-terrace had a basement.
In his natural habitat the Siberian Husky works in a long-distance sled -dog team. Even on minimal food this breed is enthusiastic to run day after day. These dogs are renowned hunters with a high prey drive.
Houdini was a bundle of energy when he arrived at eight weeks. Behind his gentleness and good-nature lay a stubborn streak that freaked me out at the start. I soon came to admire his hardy, untiring, speedy body as he negotiated the long garden full of trees and bushes. Not many flowers though, only the hardy ones that grew year after year without much notice. Gardening simply wasn't our thing.
We replaced the hoover by the end of his first spring with us. Huskies shed all year especially in spring and autumn. I groomed him every evening when I came home from work but it didn't seem to make much of a difference to the volume of hair around our house. My partner at that time trained him tirelessly. Houdini learned quickly but he was so stubborn. They walked together morning and evening. They were on the beach for at least two hours a day. I spent that time catching up with clients. At the weekends it was longer while I worked from home. Houdini was hell-bent on making friends with everyone and every dog. Come to think of it now, he rarely barked. What I remember is the bluest of eyes howling and sometimes singing.
He was a winter-loving dog. The colder it got the better he liked it. He hardly came in from the garden or at least that's how I remember it. He seemed energised in a new way. In the summer he would disappear for long periods. The first time it happened I went from room to room looking for him, calling his name, becoming more and more frantic. Then, when there was nowhere else to search I took the dusty stairs down to the little-used basement. There he was stretched out in the cool of the shadows looking at me in that incredulous way of his. I remembered then that I read somewhere that in hot weather Huskies run the risk of overheating.
A six-foot fence separated us from our neighbours on either side. One evening I returned home from work to find no welcome from Houdini. His kennel outside the back door was empty. The garden felt empty too. I took a quick look at the fence. Everything seemed intact. Then I noticed a yellow sticky note pinned to the wood. It read 'Houdini is dining with us'. The clay was neatly stacked when I looked down. The realisation that he had tunnelled next door floored me.
​
by Desmond Purcell
Journalist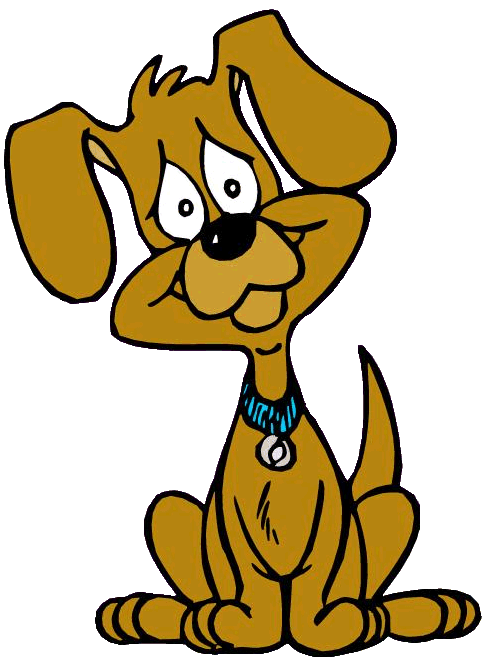 The arrival of winter can be deceptive. It creeps in gradually but we don't know what savage cold spells, freak snowfalls or freeze-ups climate change is going to inflict on us. Which is why we must make sure that our dogs are safe and warm no matter how far down the thermometer dips. There is no shortage of advice on the Internet on how to do this but tips from both the ISPCA and the British animal charity Blue Cross are very helpful.
Smaller, thinner and older dogs have a harder time keeping warm so the suggestion is to take them on more frequent shorter walks and avoid exposing them to the cold for too long. Also, dogs that usually stay outside should be brought in during very wet and cold conditions.

Some breeds are not bothered by the cold especially those with thick coats like Labradors and German shepherds but other short haired dogs - greyhounds and Staffordshire bull terriers, for example - do struggle and need a cosy doggy jumper when they trek outside.

The dog's skin and paws should be dried thoroughly after a winter walk. Many dog owners may not think of drying in between the toes. This is vital especially where icy patches have been treated with salt which can cause sore foot pads and de-icing chemicals dangerous if ingested. Anti-freeze is particularly lethal.
Dark evenings can be hazardous so be careful out there. Stick to lighted areas and walk facing the traffic keeping your dog on your right-hand side. Wear reflective clothing and get some for your canine buddy too. It is also a good idea to carry a torch.

Don't become lazy and make sure to take your dog out in all weathers. However, if you are elderly don't risk it in icy or slippery conditions. Instead entertain him at home and play some indoor games like fetch or a game of tug to keep him active.

If you are letting your pooch off the lead - which is really not a good idea in winter - make sure he has good recall to avoid him getting lost as dusk falls or in foggy weather. If he does go missing it is so important that your dog is microchipped – compulsory by law since 2016. Check that your contact details are correct on the microchip data base.

Hopefully we won't have a Scandinavian winter of frozen ponds and rivers. Avoid them if it does happen. Outside of the real danger of a dog falling in - the sharp ice could also cut their paws.
​
Taking these simple, practical precautions on board is the key to happy, stress-free winter walks for both you and your four-legged friend.
It's something that will always stay with me. The way the men prepared for the opening of the pheasant season when I was a child is soldered in my brain. The excitement was tangible to an eager outdoor tomboy like me.
The shot guns were taken out carefully. The unloaded guns were deemed safe enough for me to watch from a distance. I marvelled at the care that was taken to clean and polish them. Painstaking attention was given to every little nook and cranny. All this happened probably a week or so beforehand.
I noticed a mounting excitement in the pair of English Setters that were kept to work on the shoot. They frolicked around me more than usual. They seemed to be practicing for the big event as they bounded around, then suddenly sticking their noses to the ground in the garden, then standing still with their tails stretched. I was well and truly fascinated by everything. I wondered what did it all mean?
Halloween night was more about preparation for the first shoot than anything to do with ghosts and phantoms in our house. When I asked about the dogs involvement I was told that an important job that the working dog does is 'picking up'. This entails hunting for, finding and then retrieving any shot game. It sure sounded like a lot of fun stuff to me. How much I wanted to be out there with them. This was not entertained.
Very early on the morning of the first of November I watched the men load the Jeep. Our dogs were sitting by, seeming to be waiting patiently, but I knew them so much better than that. They knew that a serious business was about to take place. Furthermore, they had to be in the right mind-set to perform. The day would not happen without them. The whistle was blown and they were in like a shot. Moments later I was watching an empty space.
In the evening I eagerly awaited their return. Tired. Sated. The dogs were fed. The pheasants were carried into our house proudly and hung in the pantry. The men would take a close look at the birds and talk together. I stood on the fringes listening to the conversation. Now that's what I call a fine bird. The one that got away. The number of pheasants around this year. Where they would shoot next.
The start of the pheasant season heralded the beginning of winter for me in childhood. Now, a long way from the countryside and the custom of game shooting and the English Setters, I cannot welcome winter without thinking of it all back then.
My dog is standing out in the cold.
Watching.
A few feathery flakes scatter randomly from the grey sky.
To see the intrinsic beauty of a snowflake falling
My dog is standing out in the cold.
PIC Background Dave Michuda
down
under
Nettie is part dachshund (bred to hunt badgers in their burrows) and part kelpie. In 2015 she was found without a collar or microchip wandering the streets of Geelong (Victoria's 2nd largest port; a half hours drive from coastal Queenscliff). Mary who rescued her says Nettie means 'cute' in German and that is what she called her.
The kelpie cattle-dog aspect asserts itself when walking with a group. If Mary who is "…just 89" falls behind, Nettie rounds her up by nudging her behind the knees.
Nettie's mouth is too small to play ball. She loves it when Mary throws a rock into the sea so she can jump in for a swim and retrieve it. While we chat a woman waves to Mary as she walks past with a large boxer dog. "I once had a dachshund called Boris and that big dog over there was named after him," Mary says. Little Boris used to scare the big dogs on the beach with her bark. "How?" I asked.
"A trick those of us with short stature learn is to take a step forwards when someone is standing over you," she says. "When they retreat, you know you've got them beat." The big dogs used to back into the water away from barking Boris.
Nettie dozes on the sand while Mary tells the story of The S.S. Time, a cargo ship that ran aground on its way to the Port of Melbourne in 1949. Mary grew up on Fisherman's Flat in Queenscliff. Salvage was big business for fisher folk during the depression. The ship was carrying a cargo of sugar, timber and animal hides. The sugar dissolved in the salt water when the ship was wrecked but the hemp sacks were sold to farmers, the timber for building and hides for leather products.
Hot Water Bottle
PIC
Claire Chatfield
Boots the Border collie used to accompany them out to the wreck on salvage trips. His job was to alert the men to breaking waves on deck by barking a warning. Mary told me that once Boots was picked up by a large swell and carried yelping aft to prow (from the back of the ship to the front). The dog's forward's momentum only stopped as he hit the bulkheads (front walls of the ship), saving him from the treacherous rip (a tide that opposes another or other tides, causing a violent disturbance in the sea) below.
The Clontarf Promenade is a cyclist's delight and a dog walker's joy. You and your canine buddy are lucky indeed if you live in or near the area to be able to walk on any section of that three kilometre stretch which goes from Fairview to the Bull Wall in Dollymount. For quality walking time with your furry friend what more could you ask for with the wide-open expanse of Dublin Bay on one side and the carefully landscaped grass area broken up by intriguing clumps of trees on the other. A walk for all seasons.
And yes, the cycle track which was rolled out in 1997 and runs along the same stretch is another very popular amenity. Yet despite that at the Fairview end I noticed the odd pedal power dissident still favouring the pavement and presenting a danger to us all. The cyclists whizzing by won't have time to stand and stare but there is history here so take a gentle stroll and allow your furry buddy to unlock some milestones from the past.
Before you begin, and as you head away from Fairview, pause for a moment at the striking Wind Sculpture created by Derry-born artist, Eamon O'Doherty in 1988, impressive against the sweeping background of the Bay.
For folk outside of Dublin the name Clontarf conjures up the run-in Brian Boru had with a gang of Scandinavian visitors back in 1014. For any fans of the excellent TV series Vikings, it is easy to imagine the flurry of activity just before the battle as Norse reinforcements beached their longboats on Clontarf Strand (as it was) then set up camp to prepare for the coming showdown.
The promenade is well serviced at decent intervals with descriptive notice boards providing a reasonably enlightened potted history of the area. The rubbish some of us learned at school about the Irish whacking the Danes is gone – the Norsemen (from Norway) came to Ireland and not the Danes who opted for England. We learn that the whole affair was a power struggle and the bold Brian wanted to be top dog. However, the hybrid mix of Norse and Gael who ran Dublin at the time did not like his attitude and rebelled. The rest is history.
Flash forward to 1641 and visualise the shops across the road as a sleepy fishing village. Oliver Cromwell was in the driving seat; the locals were deemed to be rebels and had to be taught a lesson. Olly's man in Dublin Castle, Sir Charles Coote, did just that, marched from Dublin and burned Clontarf village to the ground – and also the fishing boats for good measure.
Keep on walking and then give your dog a pause at the notice board just opposite the Yacht Bar. Read about an interesting piece of submerged history – Clontarf Island. It was situated near the East Point Business Park and was a dumping ground for the unfortunates hit by a plague in the 1650s. Later it was a popular bathing place connected by a ferry. In 1844 a freak storm wiped out most of the island and killed its only two inhabitants, a father and son who had built a flimsy holiday home there. Bad choice! Decades later the island had totally disappeared due to erosion and the carting away of its sands.
It is easy to take the promenade for granted now but life was different for Clontarf residents before Dublin Corporation began constructing it in the 1950s. The area was deemed to be a meteorological blackspot notorious for its south easterly gales. Only a low sea wall separated the residents from the unpleasant effects of a storm in the bay or heavy rains. Flooding was a problem and sandbags were the order of the day.
​
I ended my walk beside a very forlorn and empty looking bandstand. A blast of occasional music could go down well here - Covid restrictions permitting, of course.
une froide journée d'hiver
a cold winter's day
il ne neige jamais ici en hiver!
it never snows here in winter!
station (f) de sports d'hiver
winter resort
elle est née pendant l'hiver
she was born in winter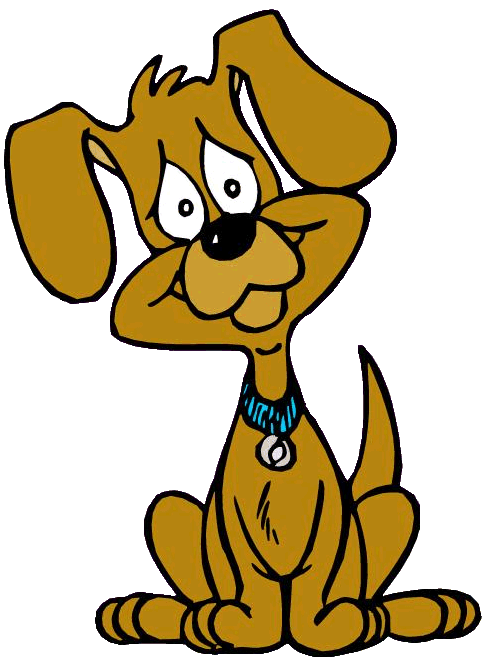 PIC Background Chris Biron
Contrary to common thinking it would seem that not alone are magpies indifferent to shiny objects but can even be scared by bling.
go from ordinary to
extraordinary
outdoors with your dog and the magpie
How many times has your dog set his sights on chasing a magpie? Whatever interest in the chase the dog might have he is no threat to the bird. In fact in these isles man is the only real menace from a magpie point of view.
The magpie looks much bigger to your dog than it actually is because the black tail with green glossy hue makes up half of the 44-46cm length of the bird. The purplish-blue sheen, on the black plumage of the wings, spans 52-60cm
According to animals.net the magpie is an incredibly intelligent bird capable of recognising himself in the mirror. Contrary to common thinking it would seem that not alone are magpies indifferent to shiny objects but can even be scared by bling. Your dog might be frightened too if he passes too close to their nest and is on the receiving end of a dive-bombing attack!
You can tell your dog that a magpie and his mate-for-life generally live in small flocks with the off-spring from the previous year generally within 10km of where the pair hatched. Magpies build large dome shaped nests often incorporating a roof with sometimes two entrances high up in tall trees or in thorny bushes closer to the ground. They usually breed from two years but can start as early as one. In April, the female lays about six greenish-blue eggs heavily spotted with brown.
Interestingly, incubation starts in the middle of the laying period so that the earliest eggs hatch first. The female sits on the eggs for 18 or 19 days while the male feeds her. Both join forces to feed the young who fledge after 26-30 days. The parents continue to feed them for a further four weeks. Contrary to bad press, it is only when they are feeding their young that magpies resort to raiding nests of songbirds for eggs and young.
The magpie is an incredibly intelligent bird capable of recognising himself in the mirror.
Your dog will probably find the magpie challenging and arrogant on his approach, but a high percentage of young birds fail to make it through the first year. The survivors who live to mate can live for three years but many live longer.
Non-breeding birds will gather in flocks. You and your dog may even come across communal winter roosts holding as many as two hundred birds. While in summer ground invertebrates are very much on the menu the winter diet of magpies is largely vegetarian.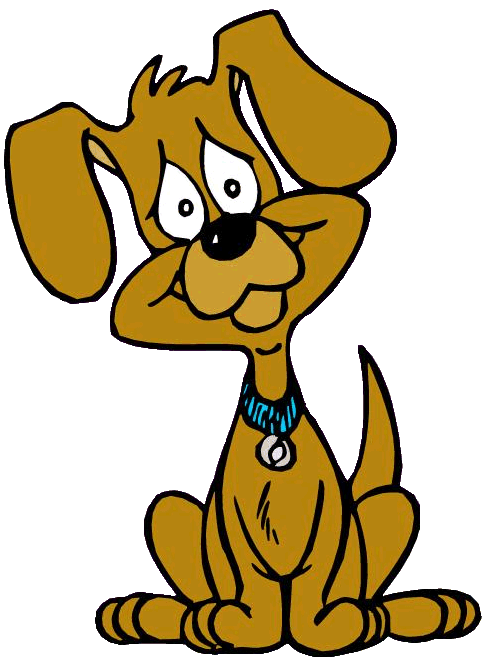 Information Sources

animals.net
livingwithbirds.com
true

to yourself and your dog
Many of us try desperately to cover up our vulnerability with a protective crust. I often wonder why this is? Why are we so afraid of exposing our 'trueness'? Our dogs tend to express their emotional state of being at any given time. We can't help but admire the way they operate. Yet, we fail to emulate?
Fear is an emotion common to all living creatures. It serves a protective function. If allowed to influence beyond this it has the propensity to become a monster. I read somewhere a long time ago that fear is at the root of all mental illness. Wonder if this is the case?
When we and our dogs feel fear we are vulnerable.
When we and our dogs feel fear we are vulnerable. The dog will often cower or move as far away from the fear-inducing object as he can. Sometimes he will spook. Bark and leap as if he was stung and probably spend the rest of the walk with his tail furtively between his legs, sitting down from time to time to recover his equilibrium. His vulnerability is visible to all in sundry. Yet, often we cannot see the source of his fear.
Most of us, on the other hand, try to behave as if the fear we are feeling does not exist. We smile weakly. We chatter noisily. A sensitive soul might only note a slight quavering in the voice or a rumbling of the stomach. The fear we feel depends on us to give it power. We can withdraw that power by acknowledging it. Act, if we can do something about it. If not, simply accept it as part of what is. All of course easier said than done.
Our dogs and ourselves are vulnerable when we feel affection. We depend on another or others. The dog develops a strong bond with the person who looks out for him. The one who lets him out in the morning and puts him to bed at night. The one who feeds him and protects him. The one who walks with him. He depends on that person to be safe in the world. He shows his affection without reticence. He seems proud to be vulnerable.
In human terms, when we feel affection for another and the other reciprocates we are flying high. It is a wonderful place to be. There is a cosmic sense of balance. Our vulnerability level is reduced because it works both ways. A very different story when we feel affection for another and it is one-sided. Now we are well and truly vulnerable. We have opened ourselves to feeling pain. All we can do is accept the fact and try to withdraw with dignity. Thrillers have been written about those who couldn't.
We can learn a lot from our dogs about allowing ourselves to be vulnerable. Dependence is part and parcel of living whether we like it or not. The dog doesn't concern himself with the complexities of covering-up. He simply expresses his vulnerability, behaves accordingly and when it has passed, he steps out of it.