Many owe the grandeur of their lives to their tremendous difficulties.




Charles Spurgeon
frankly funky fun!




Kritzxx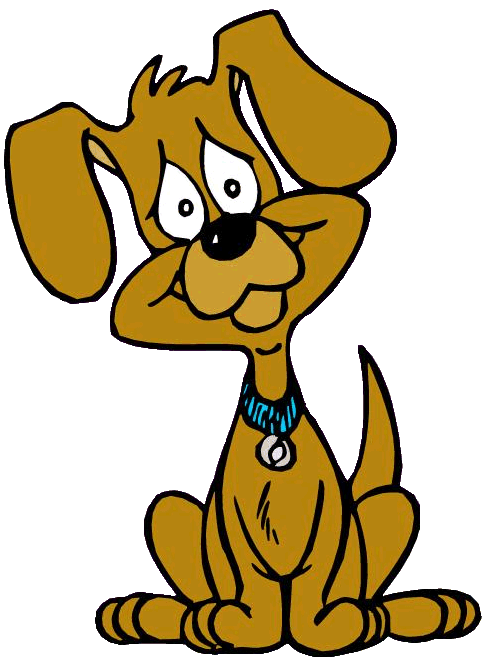 the lively eMagazine
shimmering substance with sun
19
It was drizzling. On Rathgar road a pleasant woman stopped Karl and me. She had parked a long way up the road and was looking for a parking meter. She asked me how old is my dog. She has a brindle Boxer who is eight. Her next question was 'is he good?' I replied that he is. She told me that her dog is still mad as a hatter. I realised that I take this for granted with Boxers. For me any adjective sits within the context of the madness.
Later, Kirstin and I were walking on our road. We met a man with his dog. The dog seemed a bit out of his comfort zone. The man spoke with a warm Irish accent. He said 'where would we be without dogs!' Told us that he lives in London. Had driven over with his eight-year-old dog. Now he finds it a bit limiting. He can't go anywhere without him here!
21
Got caught out in the thunderstorm! It was raining lightly for most of the morning. Sort of expected it to continue in like manner. When the heavens opened and the thunder rumbled we were a long way from home. Probably the most dramatic weather I have experienced with my dogs so far. Gives a whole new meaning to 'keep on keeping on'! Felt so good to be home and dry.
23
Got help to walk the dogs early today. Good when they can have a full walk and be home by 1100 hours before the day heats up. Took a break from my work on the eMagazine to bring apples out this afternoon. Found them basking in the sunshine. Delighted of the refreshment. Tried to take a few photos too. Wonderful weather!
​
13
As Kirstin and I came out the gate a man in a motorised chair was passing by. He admired the bird feeder for small birds hanging from the fir tree inside the hedge. Said he's thinking of getting one himself. Moving off he mentioned that he has cats.
A little later, shortly after we left Rathgar road to go down Upper Garville avenue, Kirstin met a Golden Labrador keen to play. The man told us that she is a year and a bit, coming out of heat. He said that when she plays it sets her up for the rest of the day. He added that some owners are uncomfortable with dogs playing in the street. I told him that Boxers are often misinterpreted as aggressive because they play with the front paws and open mouth. He remarked that her tail is wagging. Boxers play rough and tumble. As far as I can see, life for them means play.
​
This evening when I opened the garden gate that separates the upper and lower gardens, both dogs made a bee-line for the pond. Next thing a blackbird flew out with the Boxers in hot pursuit. Of course, the bird won the race and perched on the ledge above the roof of my shower room. I could see so clearly then that the pleasure is in the chase for them.
15
Silly me! Got obsessed with Kirstin having fleas today! She was treated at the end of the month as usual. Saw two insects flying off her when we were out walking. Panicked. Got the flea comb out and combed through her coat. Found nothing more than the dandruff that is on all the animals here this time of year. Woke up during the night alone, full of fear. Knew that I was being irrational. Couldn't get back to sleep though. Consolation! At least I knew that I was obsessing with 'Kirstin's fleas'!
17
Today, Karl and I were walking down Upper Garville avenue. We heard a dog growling on the opposite side of the road coming from behind parked cars. Didn't sound happy. Then the dog came into sight on an extension lead in the hand of a young woman. She held it with the phone that seemed to be getting her full attention.
Even when the dog spotted Karl and started to growl louder she continued to watch the screen of her phone. Her expression gave the impression that the noise was a nuisance. Have observed so much 'somewhere-else-ness' on the part of some handlers since I started walking out with my dogs. Today was truly on a level that I have not witnessed before.
06
Tired this week. Struggling a bit to keep up with the routine. Amazing how essential it is to hang in there. A structure is what I depend on. Ok, so I don't do everything as well as I would like but I do it as well as I can now. Hard to admit that it's time to slow down for a while. Encouragement sustains. Running on empties keeps the show on the road until something happens. Low-energy is as much a part of the human condition as high-energy. So much harder to handle though. I would love to find a way to feel as good about myself in the absence of high-energy. C'est la vie!
08
Blustery out there this morning. Karl was finding plenty to excite him. On Dundrum road an orange balloon entered the Frey. The wind blew it this way and that, behind us, in front of us. It seemed to be everywhere. Karl went into over-drive. As we approached the road down to the river I hoped that the balloon would choose to keep going. My heart sank as I saw it blow down ahead of us. Then I hoped that it would at least be out of sight until we passed. No. There it was caught in the bushes. I decided 'it's time for Karl to meet up with what is facinating him.' I took him up to the orange balloon. He seemed entirely at ease. As the cars passed by on Lower Dodder road he poked at it. Kicked it into the air with frivolity. Nuzzled up to it teasingly. Then, jumped on it boldly. Blast! Karl kept wanting to go back to find it. He simply couldn't understand the sudden disappearance of his fantasy.
10
I've been noticing the daily ripening of the blackberries on the brambles as we walk on Dundrum road. Have a warm feeling. What is it about blackberries that fills me with warmth? There's certainly something toasty about it all.
From blackberries to blackbirds.
Thinking about the blackbird I came on sunning himself by the gardem pond on Sunday afternoon. I was a bit taken aback to find him so relaxed. In fact I wondered if he was ok as I was about to bring the dogs down. When I approached calmly he answered my query by scarpering away without a care in the world. Makes me happy to catch a glimpse of the small birds fly by in the garden. Feels like something is right.
Lots of 'playability' here...
11
This week Karl seems to be particularly pre-occupied with every dog he meets in terms of 'playability'. He lies down in wait for fun stuff as the playful types approach. Kirstin has had better luck though in the evening. Play has happened with a few dogs. Only yesterday she met a young pup who really liked the full-on way Boxers play. I suppose it's all about being in the right place at the right time!
​
When the weather is good my dogs like nothing better than to spend their time in the garden. When it rains it's a different story.
The freshness of things...
30/07
Soaked to the skin twice today. This morning out with Karl it was a steady wet thing. Came down in torrents this evening as Kirstin and I returned home.
On the wide foot path before the river we met a woman with a Labrador pup, four months old. She said he was driving her mad today. I thought it was the rain that was keeping him indoors. 'No', she said. He has started jumping up on her and dirtying her clothes. She commented on the appropriateness of my attire. Only on account of my earlier soaking, I was wearing a black raincoat, peaked rain cap and horse boots. Then, both dogs became instantly aware of another watching us from the porch of the house we were standing outside! I commented on how they miss nothing. As we walked on I found myself thinking how used to dirt I have become since the arrival of my dogs on the scene.
The rain was beating down on Harold's Cross road when Kirstin and I saw an animated red Boxer pulling forward towards us apparently oblivious of the inclement weather. The woman said 'I got the Canny collar on your recommendation' checking if I remembered. I enquired as to how she was finding it. Like me, she said that the dog tries to take it off when the opportunity to play with other dogs arises.
Her husband wouldn't go out without it but that she sometimes uses the harness instead. She concluded that the dog simply has to get used to it. Boxers are very strong. Each owner has to seek and find the best way to control the dog on the lead. Different strokes for different folk! I admitted that I couldn't manage my dogs on the street without it.
02
Somehow didn't quite feel like a Bank Holiday out and about this morning circa 0930 hours. Lots of traffic. Found myself watching the flight of the pigeons as Karl and I trekked passed Kenilworth. Cool but pleasant. On our way back saw the woman from Brighton road with her two elderly Golden Retrievers. Across the road the dog that walks off-lead was keenly interested in one of the bins on the pavement. So absorbed was she that the woman had to go back and draw her away. 'Exciting things, bins' I called across.
Joy of my old slippers!
03
Bumped into lots of people this evening walking out with Kirstin. We met again on Greenmount road, almost in the same spot. The five-month-old golden Labrador pup is now wearing a nose band collar. He doesn't like it. He was lying on the pavement. Refusing to walk. The man seemed frustrated. The woman, feeling sorry for the pup. The look on the pup's face made me think that he feels he has a good chance of winning this one!!
Just before, another man told me he lost his beloved eight-year-old Rottweiler one weekend recently. Expressed the barren emptiness of coming home these days. Spoke about the wonderful character of the breed who tend to get bad press. Thirty-five years of Rottweilers have shown him that it's all in the management of these dogs. His newly married son is going on holidays soon. He is looking forward to taking care of their Russian Terrier.
Karl interested!