Many owe the grandeur of their lives to their tremendous difficulties.




Charles Spurgeon
frankly funky fun!




Kritzxx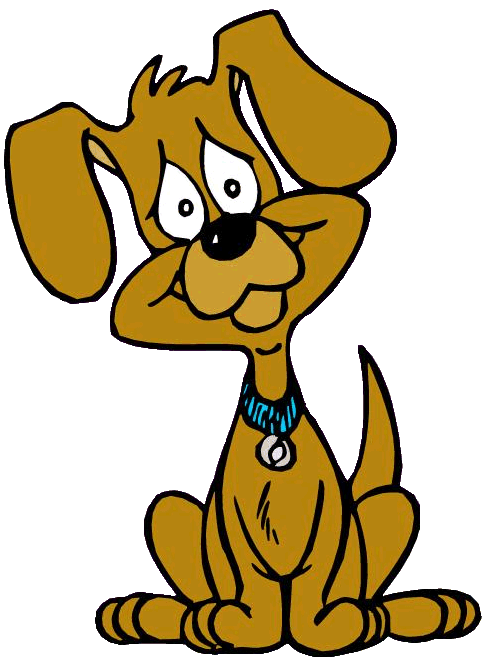 the lively eMagazine
shimmering substance with sun
​
'I'm a photographer Bernardine. I read your diary every week because I'm taken by the simple glamour of it all. I struggled a bit in the beginning with the quirky font but it's no problem now. In fact, it adds to the off-beat character of the thing.
I come from a farming background in Longford. We seemed to stock every animal under the sun when I was a boy!
I don't have a dog because I travel a lot with my camera. I must admit I was tempted when the virus grounded us. However, a commitment to a dog is life long and I will be travelling again.
I concur with the sentiment expressed in your entry of 07 May. That's why we spend hours waiting for something to happen, often in vain. Reminds me of the old ad about the exhausted photographer turning away from the non-performing pandas in the zoo to have a 'kitkat' and Bob's your uncle!
Edward O'Connor(54)
Maynooth
​
P.S. I really like the pic with the caption 'Nothing beats reciprocity' on the 25th.'
may
winner
Congrats Edward! Great to hear from a regular reader who enjoys 'dogs in dublin' without a dog.
​
Thanks to those of you who took the time to enter our competition. I'm impressed with the stuff that's coming in. Hope that you will hail Edward a worthy May winner too.
Sending this to Maynooth by courier today on account of the plant. Watered the red verbena well before it left here.
Please take good care of it.
Flaunt your 'dogs in dublin' mug!
07

The pain of missing a stunning shot!

I was on the prowl to capture something of the nature of my pair.

Peeped over the wooden fence! All seemed serene. Got my phone ready. Opened the gate. She approached. He sat up tall brimming with majesty. I wanted that. Then he moved his bulk in my direction. Hated myself for being too slow!
18
The green at entrance to Cremorne, off Greenmount road. Stopped to let Karl sniff and take a drink myself. Man passed by. He said 'is this his place for pee-pee?' Replied 'This is a place he likes to sniff.' Man answered 'very important thing sniffing!' Karl agreed.
​
Stopped later beside the private park in Rostrevor Terrace. A squirrel was making small fry of climbing the giant pine tree there. So nimble. Curious too! Climbed higher and higher, all the time watching us watch him.
19
Full bloom! Wonderful scents everywhere. I know the rose gardens on my route with fragrant bushes. The day before on Brighton road I came upon quite an exotic flower in a garden. Not so good at naming things! The scent was of a fresh yet delicate perfume.
Now that Karl is a dab hand at lifting the leg, Kirstin finds herself busy sniffing him out from his morning marketing of himself, as we walk out together later in the day. Sometimes she looks at me in that pert way of hers. 'I'm on to him' it seems to say.
High energy dogs reflect too!
This evening we passed the gate of her favourite dog on Rathfarnham road without seeing him. Just as I was telling her that Karl met him earlier, there was a sound of sudden movement behind the 6ft wall beyond the gate. Kirstin knew. She lead me back to the gate. There I watched them both nuzzle each other the way they like it.
Wasn't always like that. As a young pup Kirstin generally liked other dogs, often extending to over-liking! However, she started out seemingly afraid of him. So much so that she would stall before we arrived at his gate, refuse to move on! It took weeks of patient, daily sensitising her to him, before she gradually became comfortable with his presence. The rest is history!
​
I was befuddled by Kirstin's initial 'reserve'. He is a happy, friendly, welcoming dog who does not bark at passers by. Incidentally, a dog walker I sometimes meet, who often passes the way, mentioned while chatting that many of his dogs make a big deal about passing his gate too!!
21
Fumbled setting the alarm last night. Woke up with dull morning light flowing around the shutters into my room. Gaged the time to be circa 0430 hours. It seemed a short while later. I was counting the rings of the clock in the hall. Horrified to hear six! First thought opening the shutters is that the sunlight could not come through the slit in Newgrange at sun rise!
The engineering of early man facinates me. The wisdom in the ways of the sun and the majestic precision manifest in Newgrange quite take my breath away. Although I see the seasons in quarters of the calendar with Spring starting in February, the solstices are significant times of the year.
The Met Office explains: "When it is the summer solstice in the Northern Hemisphere, the areas north of the Arctic circle receive sunlight for a full 24 hours, while areas south of the Antarctic circle have a full day of total darkness. This situation is reversed at the winter solstice."
How dramatic is that for those of us who live our lives all things moderate!
'Not half as strong as Kirstin so easy for me' says Karl
11
Karl likes to be out in the breeze when it's warm. We walk in the shade as much as we can. He is a bit of a chancer though! Labours up the steep hill on Orwell road but if a leaf blows his way he's on it like a shot. Only for his dynamic sister he would be lazy.
Today we stopped where the river runs over a band of stones. The sound of the water delights us. Admire, in different ways, the elegant heron standing alert on a stone. Water splashing against her legs. Looks so refreshing!
12
Golden Retrievers and Labradors really tickle his fancy! Karl and I were on the steep hill on Orwell road. He forgot completely about the heat and humidity when he spotted a blonde lab! An honest, happy face looked up at us. She lay on the road, full of fun, albeit a bit rotund! 'She's five' her owner replied to my usual question of age. She added that she loves to roll and play with every dog she meets. It makes my day to see 'the pup'at five.
15
Almost mid-Summer. Full bloom. Air filled with pollen. Humidity seems early this year!
27 degrees on return to Dublin. More than 10 degrees higher than on the beach in Rosses Point, Co Sligo, yesterday!
Probably the best part of two decades since I was last there. Amazed to find it so unchanged. Delightful!
Get the skids on!
Select your favourite diary entry in May!
Find May diary on archive page
Tell us why you like it!
Winner gets
a dogs in dublin mug with goodies!
This month it's red verbena and eclairs!
Winner announced next Thursday!
16
It's Bloomsday!
'Every life is in many days, day after day. We walk through ourselves, meeting robbers, ghosts, giants, old men, young men, wives, widows, brothers-in-love, but always meeting ourselves.'
James Joyce
Benbulben
PIC Background Melissa Keizer
03
Sitting on my window seat. Feeling sated. Candle burning. Sipping coffee. Just 0730 hours. Smell the rosemary off my fingers as I drink. After attaching the new promotional banner to the mature rosemary bush in the garden.
Like to publish by tea time on Wednesday. June edition went down to the wire. First light happened at 0400 hours when I got up. A bird was singing in the hedgerow by the terrace. Comforting. It was the crack of dawn.
05
Rathgar Avenue. Karl off-loaded. Put brown leather handle of lead over a railing at entrance to house. Proceeded to clean up. Then, a man came out of the house bemused. He said 'I thought I had a new friend' Looked atKarl. Standing tall. Blue leather collar, skin shining. Unlikely to be abandoned!
Get Cracking!
Select your favourite diary entry in May!
Find May diary on archive page
Tell us why you like it!
Winner gets
a dogs in dublin mug with goodies!
This month it's red verbena and eclairs!
Winner announced on Thursday 24 June!
07
At my window seat this morning smiling at the way Karl went to bed last night. I usually shut and lock the wooden door and secure the half gate of the shelter across from my window when I put them to bed. Recently, since the warm weather, Karl has indicated that he likes the wooden door left open until the household is locked up around midnight. I hesitated last evening because it was ever so chilly. Left it open and walked away. Before I went upstairs to watch the French Open I heard the sound of someone eating newspaper! I knew then that Karl wants the wooden door shut!
Karl eats things until he's happy! Brings me back to his bed! I'll recap for newcomers. He now sleeps toastily on the remains of two beds I bought for him that he didn't like! The two pups both started off sleeping in large blue hard-plastic cat litter trays each with their own blanket. As he grew bigger he ate his way out. Checked the market for sturdy options. Neither of my selections fitted the bill for Karl. Down circa €130 I used the remnants of each to lay out a bed in layers. He stopped eating. Looks so very comfortable lying down now. She still snuggles up in the large cat litter tray.
08
Heard my name from across the road on Garville Avenue this morning. Karl between my legs as the handyman approached to try to manage the inevitable jump! Told him about the barbeque last evening. So enjoy watching my dogs eat exciting food! Most of the time they feast on Royal Canin. Nothing like the odd treat! Of course there is the proverbial 'hangover' to contend with sometimes!
27
Reflecting on Karl's off day yesterday! Probably sparked off by me being busy in the run up to the June edition! Had forgotten how tough he was as a young pup! Sharp reminder that Boxers are for strong agile folk! As much as I love the breed, my age will dictate my next choice. Sluice the thought! All that matters is now!
The emperor's new clothes! K Club's Summer Gear
28
Had to reduce walk outs this week. From 1.5 hours each per day to 1 hour each a day due to the demands of the eMag. Only during run up to new edition of course! Shorter route is pleasant too. Today Karl pulled at Rathgar Cross to go up to the river. I promised soon. He was ok with that.
​
Kirstin broke out of Upper Garden this morning! Took the talk out of me to meet her at the garden door. Had to make time to fix the gap. Struggling in a tight corner. Untieing wet sash cord secured by me to last forever. Muck seemed to be everywhere. Nails filthy. Then, Kirstin pops her head through where she escaped earlier. Looked at me. 'Aren't I a clever clogs!'
Later that evening on Garville Avenue. Man with young child crossed the road to the car. Lots of cuddly toys in tow! As we approached a large black dog in harness ambled regally after them. Passing car had to stop suddenly! Man called to dog 'what are you doing?' Dog, tail between his legs, regained the front garden. Ever so slightly embarrassed by it all! Feeling I needed to do something. Offered to close gate. Difficult. Old and ill fitting unless strong! Man approached Kirstin. Usual warning from me. 'She'll jump!' She didn't! First time. Felt so proud! Man marvelled 'we wouldn't be talking if we weren't dog lovers!'
Get Cracking!
Select your favourite diary entry in May!
Find May diary on archive page
Tell us why you like it!
Winner gets
a dogs in dublin mug with goodies!
This month it's red verbena and eclairs!
Winner announced on Thursday 24 June!
Here we go round the mulberry bush...
31
Sitting in the garden this evening, the blackbird began to sing. Looked up without thinking to the top of the fir tree, his usual stage. Surprised to find a pigeon there! My blackbird had to sing from the gallery just underneath! (The arrogance of thinking he comes to sing to me!) He flew at the pigeon but was steadfastly rebuffed. A little later he was singing from the very top again. Pigeon didn't stay long!
continued...last installment...the three of us boxed!
On occasion, when he felt like crucifying me, he would stand resolute and firm in the middle of the five crossroads of Kenilworth. Once inside the house I have been known to let fly uttering expletives that made him cower! As part of her cycle of dominance of me attempts, she would simply stop as we seemed to be walking along nicely. When verbal encouragement failed miserably and after numerous 'stops ' I resorted to pulling her! The voice in my head that beats me down mercilessly had a field day those months!
3 - The way they respond to the sound of horses hooves as they pass by to the yard down the road.
Through it all I watched them play together joyfully. Here, socialisation, exercise and happiness happen spontaneously. A microcosm of the world as Marymeade was for Miss Marple.
No walking carpets territory! Boxers put it up to you every day. Once a situation has been resolved one may be forgiven for mistakenly thinking it's plain sailing. The Boxer always has another trick up his sleeve. Be alert. Act immediately. Lead regardless. Most of all have fun!